Razvoj hromatografskih metoda za određivanje sadržaja, stepena čistoće i retencionih karakteristika ziprasidona primenom eksperimentalnog dizajna
Development of chromatographic methods for determination of ziprasidone content, related substances and retention characteristics using experimental design
Author
Čarapić, Marija R.
Mentor
Agbaba, Danica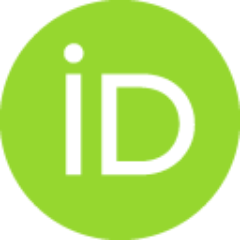 Committee members
Nikolić, Katarina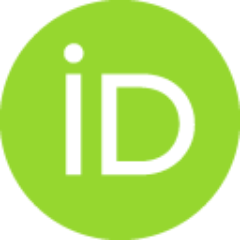 Marković, Bojan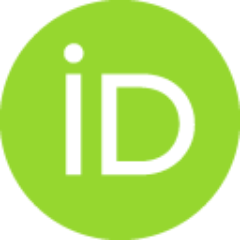 Tešić, Živoslav Lj.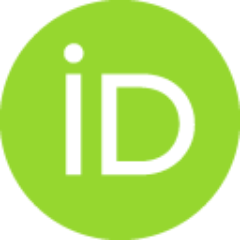 Abstract
Ziprasidon je novi atipični antipsihotik, derivat benzoizotiazol piperazinilindolona koji se koristi u tretmanu šizofrenije i akutnim manijačnim epizodama povezanim sa bipolarnim poremećajima. Primarno deluje kao antagonista serotoninskih i dopaminskih receptora, i kao inhibitor preuzimanja noradrenalina. Ziprasidon ima jedinstven profil vezivanja za receptore što doprinosi terapijskim efektima i slabije izraženim neželjenim dejstvima. U ovoj doktorskoj disertaciji izvršen je razvoj i optimizacija metoda reverznofazne tečne hromatografije za određivanje sadržaja i retencionh karakteristika ziprasidona i njegovih nečistoća (I-V) različite polarnosti primenom više metoda eksperimentalnog dizajna. Izvršeno je ispitivanje kvantitativnog odnosa strukture i retencije analiziranih jedinjenja u sistemu reverzno-fazne tečne hromatografije pod visokim pritiskom - RP-HPLC (Reverse-Phase High Performance Liquid Chromatography) i formiran je QSRR (Quantitative Structure Retention Relationship) mode
...
l na osnovu kojeg je moguće predvideti retenciju novih derivata ziprasidona. U toku optimizacije RP-HPLC metode detektovana je nepoznata nečistoća čija je struktura karakterisana masenom spektrometrijom. Optimizacija RP-HPLC-UV metode je izvršena u dve faze: optimizacijom mobilne faze i ispitivanjem selektivnosti RP stacionarnih faza, pri odabranim eksperimentalnim uslovima, u odnosu na ziprasidon i njegove nečistoće. Ispitan je uticaj temperature stacionarne faze, pH, koncentracije pufera i organskog modifikatora na rezoluciju i faktore selektivnosti kritičnih parova. Optimalni hromatografski uslovi za razdvajanje složene smeše ispitivanih supstanci su dobijeni primenom linearne regresione metode parcijalno najmanjih kvadrata - PLS (Partial Least Squares) i nelinearne metode veštačkih neuronskih mreža sa višeslojnim perceptronom - ANNMLP (Artificial Neural Network - Multilayer Perceptrons)...
Ziprasidone is a novel atypical antipsychotic drug, benzisothiazol piperazinyl indolone derivative, which is used for the treatment of schizophrenia and for the acute maniac or mixed episodes associated with bipolar disorder. Primarily, it acts through the serotonergic and dopaminergic receptor antagonism, but also as an inhibitor of the norepinephrine reuptake. Ziprasidone has a unique human receptor binding profile which may be related to its clinical effectiveness with a low propensity for side effects. In the framework of this doctoral dissertation, development and optimization of reversed phase liquid chromatographic methods for determination of ziprasidone content, related substances and retention characteristics of ziprasidone and its impurities (I-V), significantly different in polarity, were performed with use of several methods of experimental design. Quantitative Structure Retention Relationships (QSRR) of these compounds in RP-HPLC system were performed and appropriate math
...
ematical QSRR models able to predict retention of new ziprasidone derivatives were developed. During the optimization of the RP-HPLC method, an unknown impurity has been detected, which was successfully characterized with use of tandem mass spectrometry. Optimization of the RP-HPLC-UV method was performed in two stages: optimization of mobile phase and investigation of selectivity of RP columns under selected experimental conditions towards ziprasidone and its five main impurities and the unknown impurity. The influence of different chromatographic factors (buffer pH, column temperature, buffer and organic modifier concentration) on the resolution and selectivity factors of critical peak pairs were investigated. The optimal chromatographic conditions for the separation of complex mixture of investigated substances were obtained with use of the Partial Least Square (PLS) regression analysis and non-linear statistical method Multi Layer Perceptron Artificial Neural Networks - ANN-MLP...
Faculty:
Универзитет у Београду, Фармацеутски факултет
Date:
07-09-2015
Keywords:
ziprasidon / ziprasidone / RP-HPLC-UV / RP-UPLC-MS-MS / QSRR / PLS / ANN-MLP / PCA / HCA / CRF / CEF. / RP-HPLC-UV / RP-UPLC-MS-MS / QSRR / PLS / ANN-MLP / PCA / HCA / CRF / CEF