Uticaj plodonosnog tela gljive Ganoderma lucidum na hemijski sastav i senzorne karakteristike specijalnih rakija
The effect of fruit body of Ganoderma lucidum on chemical composition and sensory properties of special brandy
Author
Pecić, Sonja P.
Mentor
Nikićević, Ninoslav
Committee members
Nikšić, Miomir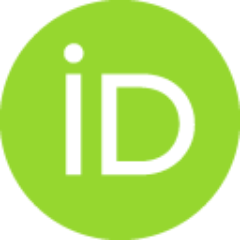 Tešević, Vele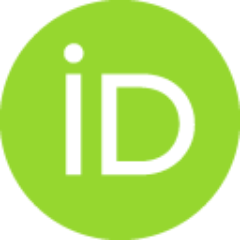 Leskošek -Čukalović, Ida
Vukosavljević, Predrag

Abstract
Ganoderma lucidum - hrastova sjajnica je jedna od najznačajnih gljiva koja se upotrebljava u Kini i Japanu u poslednjih 4000 godina kao lek, pomoćno lekovito sredstvo ili eliksir. Spada u medicinske nejestive gljive, koja se najčešće koristi u obliku ekstrakata u vrućoj vodi, koncentrata, rastvora i praha. Plodonosno telo ove gljive obiluje bioaktivnim komponentama, od kojih su najznačanije biološko dejstvo imaju polisaharidi, triterpeni i polifenoli. Analizom hemijskog sastava gljive Ganoderma lucidum do sada je izolovano više od 140 različitih triterpena lanostanskog tipa i većina je izuzetno gorkog ukusa, a najveći deo čine ganoderinske kiseline. Destilati jakih alkoholnih pića imaju zanemarljivu količinu biološki aktivnih jedinjenja, a njihov sastav se oplemenjuje sazrevanjem u drvenim buradima ili dodatkom bilja čime se povećava biološko dejstvo. Maceracijom gljive Ganoderma lucidum u alkoholnim pićima se postiže efikasnija kompozicija i povećava rastvaranje biološki aktivnih mate
...
rija u poređenju sa ekstrakcijom u vodenom rastvoru. U radu su proizvedeni alkoholni ekstrakti i macerirana gljiva Ganoderma lucidum u alkoholnim medijumima šljivovici, lozovači, vinskim destilatima i travaricama da bi analizirali efekat jedinjenja gljive na hemijski sastav i senzorne karakteristike jakih pića. Takođe, definisani su optimalni uslovi estrakcije za proizvodnju jakih pića. U radu su korišćene koncentracije gljive od 1, 2.5 i 4 %, koje su estrahovane u različitim vremenskim periodima od 7, 21 i 60 dana. Dodatkom gljive kod svih uzoraka sadržaj polifenola i antioksidativni kapacitet su se povećavali. Sa povećanjem koncentracije dodate gljive povećava se sadržaj polifenola, ali vreme ekstrakcije se mora prolongirati da bi ekstrakcija polifenolnih materija bila kompletna. Izuzetak je vinski destilat kod koga je ekstrakcija polifenolnih materija sa 4% gljive završena nakon 7 dana. Najveći sadržaj ukupnih polifenola imao je uzorak vinskog destilata sa 4% G.lucidum ekstrahovane tokom 7 dana (148 mg/L GAE), a antioksidativni kapacitet za dati uzorak određivan DPPH, FRAP i TEAC metodoma iznosio je 0,641 mM TE, 1.852 FRAP jedinica i 3.963 mM TE, respektivno...
Ganoderma lucidum - Reishi is one of the most important fungus used in China and Japan over the last 4000 years as a drug, additional remedy, or elixir. It belongs to the medical inedible mushrooms, which are commonly used in the form of extracts in hot water, concentrates, solutions and powders. Fruit body of this fungus is a rich source of bioactive components, were the most significant biological activity have polysaccharides, triterpenes and polyphenols. Analysis of chemical composition shows that fungus Ganoderma lucidum contain more than 140 different lanostane-type triterpenoids and the most of them have extremely bitter taste. Ganoderic acid is the most represented triterpenoid compound in Ganoderma lucidum. Distilled beverages have a negligible amount of biologically active compounds. Their composition and biological activity could be improved by maturation in wooden barrels or the addition of herbs. Maceration of Ganoderma lucidum in alcoholic beverages providing more efficie
...
nt composition and increase the dissolution of biologically active substances compared with extraction in aqueous solution. In this paper, alcoholic extracts of the mushroom Ganoderma lucidum and its macerates in alcoholic media such as plum brandy, grape brand, wine distillates and herb brandy were produced. The effects of the compounds from fungi on chemical composition and sensory characteristics of strong drinks were analyzed. At the same time, the optimum production conditions for these specific strong beverages with this fungus were defined. Concentration of fungus was 1, 2.5 and 4%, and extaction was carried out at three different time periods: 7, 21 and 60 days. As a result of the mushroom addition in spirit drinks, in all samples polyphenol content and antioxidant capacity was increased. Polyphenol content was increased with increasing concentrations of added mushroom, but extraction time has to be prolonged in order to enhance extraction efficency...
Faculty:
Универзитет у Београду, Пољопривредни факултет
Date:
09-06-2015
Projects:
Keywords:
Ganoderma lucidum / Ganoderma lucidum / etanolni ekstrakt / senzorne karakteristike / antimikrobno dejstvo / antipoliferacija / LC-MS analiza / GC-MS-analiza / triterpeni / antioksidativnost / određivanje boje / ethanol extract / sensory caracteristics / antimicrobial effect / antiproliferation / LC-MS analyses / GC-MS analyses / triterpens / antioxidative activity / color determination