Determinante međunarodnih merdžera i akvizicija
The determinants of cross-border mergers and aquisitions
Author
Popov, Jelena Ž.
Mentor
Denčić-Mihajlov, Ksenija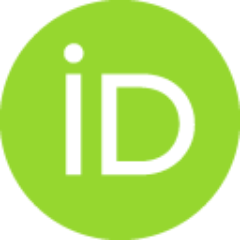 Abstract
Unlike the motives of international M & A, the determinants of this form of external company growth are poorly studied in the economic literature. Factors affecting the decision within the selection of international M & A as a form of growth can be divided into three groups: (1) firm level factors (2) factors of economic sector (3) state level factors. The PhD thesis examines macro level factors that affect the dynamics and value of international M & A in the Republic of Serbia and the neighboring countries ( Croatia, Slovenia, Hungary, Bulgaria and Romania) in the period from 2003-2012. Analyzed determinants are: (1) size and growth rate of the target company's headquarter country, as reported by the value and rate of growth of gross domestic product (2) stability of the institutional and economic environment, as measured by the rate of inflation, corruption index, index of political risk, (3) development of the financial market, as measured by market capitalization of the national ca
...
pital market, (4) the development level of human capital expressed by the Human Development Index. The results of the empirical study have shown the statistical significance of four independent variables: the height and rate of growth of gross domestic product, index of political risk and the market capitalization. Low level of the index of political risk (increase of the political risk), as lower GDP per capita growth rate, both result in reducing the inflow of foreign direct investment in the form of mergers and acquisitions. It speaks to the fact that the formation of stimulating investment environment attracts investors with a strategic approach and long term business orientation, which is the basic condition of economic growth and development. On the other hand, the market capitalization and the height of gross domestic product are also significant determinants of foreign M & A but they are inversely related to the influx of foreign M & A. When this set of variables is governing to the inflow of foreign capital, then the primary short-term goals to achieve profitability are by the acquiring company. Such investment environment is the characteristic of transition economies because frequent changes of the legislative and regulatory environment define proportional size of the political and total country risk. Investors are ready to accept this risk in situations that give an opportunity to, by 11 exploiting current possibilities of such investing environment, achieve proportionately high level of profitability of the investment.
Faculty:
Универзитет у Нишу, Економски факултет
Date:
27-06-2015
Keywords:
Investicije / international mergers and acquisitions / foreign direct investments / determinants / the global financial crisis / strane direktne investicije / međunarodni merdžeri i akvizicije / determinante / globalna finansijska kriza