Varijabilnost terpenskog sastava i morfoloških karakteristika četina Taxus baccata L. u Srbiji
Variability of terpene composition and morphological characteristics of Taxus baccata L. needles from Serbia
Author
Stefanović, Milena M.
Mentor
Bojović, Srđan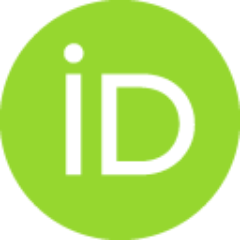 Committee members
Obratov-Petković, Dragica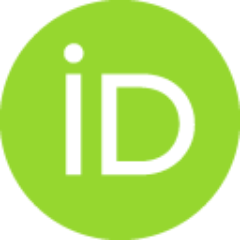 Ocokoljić, Mirjana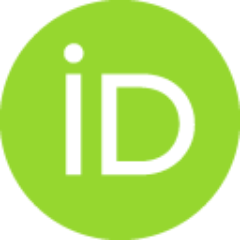 Đukić, Matilda
Nikolić, Biljana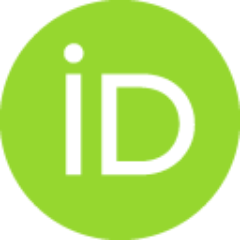 Abstract
U radu su ispitani sastav etarskog ulja i morfološke karakteristike četina Taxus baccata L. Uzorkovanje biljnog materijala (četina sa grančicama) je izvršeno u jesen 2012. i 2013. godine iz tri prirodne populacije tise u Srbiji sa sledećih lokaliteta: Požar (Nacionalni park "Tara"), rezervat prirode "Jelak" (Nacionalni park "Kopaonik") i spomenik prirode "Lazarev kanjon" (planina Malinik). Sastav i sadržaj etarskog ulja ispitan je na ukupno 47 uzoraka iz sve tri populacije. Ekstrakcije su vršene hidrodestilacijom po Clevenger-u, a sastav izolovanog ulja rastvorenog u pentanu je utvrđen GC-FID i GC-MS analizama. Ukupno je detektovana 91 komponenta, od kojih je 87 identifikovano. U sastavu etarskog ulja preovlađuju alifatični alkoholi (43.31%), terpeni (19.34%), alifatični ugljovodonici (13.18%) i alifatični aldehidi (11.09%). Ketoni, masne kiseline, derivati karotenoida, estri i aromatična jedinjenja zastupljeni su u manjem procentu. Neidentifikovana jedinjenja čine 1.96% ulja. Najzastu
...
pljenija terpenska frakcija za sve tri populacije su oksigenovani monoterpeni (13.99%). U etarskom ulju najzastupljenija jedinjenja su 1- okten-3-ol (23.48%), (Z)-3-heksenol (11.46%) i mirtenol (11.38%). U radu je ispitana međupopulaciona varijabilnost sadržaja etarskog ulja pomoću jednofaktorske analize varijanse, analize glavnih komponenti, klaster analize i kanonijske diskriminacione analize. ANOVA je pokazala da se 8 jedinjenja (koja imaju normalnu raspodelu) statistički značajno razlikuje prema zastupljenosti među populacijama (p<0.05): n-oktanal,  -linalol, -ciklocitral, (E)- -jonon, eikozanal, transferuginol, trikozanal i heksakozan. Analiza glavnih komponenti sa 22 najzastupljenije hemijske komponente etarskog ulja je pokazala razdvajanje jedinki iz populacija Kopaonik i Malinik, kao i jedinki iz populacija Tara i Malinik. Sa grafičkih prikaza analize mogu se uočiti jedinjenja kojima obiluju pojedine populacije. Jedinke sa Tare obiluju sadržajem heksahidrofarnezil acetona, pentakozana, geraniola i mirtenola, jedinke sa Kopaonika sadržajem 1-okten-3-ola, 1-okten-3-ona, 3-oktanona, n-nonanala, palmitinske kiseline i junicedranola, a jedinke sa Malinika sadržajem n.k. 1, (Z)-3- heksenola, fitola i heptadekana. Statistički značajne razlike (Mann-Whitney U test) utvrđene su u sadržaju: pentakozana, 1-okten-3-ola, 1-okten-3-ona, 3-oktanona, nnonanala, palmitinske kiseline, junicedranola, (Z)-3-heksenola i heptadekana...
In this study, the composition of the essential oil and morphological characteristics of Taxus baccata L. needles were examined. Plant material (twigs with needles) was collected in the autumn of 2012 and 2013, from three natural yew populations in Serbia from the following locations: Požar (National Park "Tara"), nature reserve "Jelak" (National Park "Kopaonik") and natural monument "Lazarev kanjon" (Mt. Malinik). The composition of the essential oil was investigated on a total of 47 samples from all studied populations. The isolation of oil was performed by hydrodistillation using Clevenger-type apparatus, and the composition was determined by GC-FID and GC-MS analyses. Of the 91 detected compounds, 87 were identified. The most abundant compound classes were aliphatic alcohols (43.31%), terpenes (19.34%), aliphatic hydrocarbons (13.18%) and aliphatic aldehydes (11.09%). Ketones, fatty acids, carotenoid derived compounds, esters and aromatic compounds were presented in smaller amounts
...
. Unknown compounds had an average relative content of 1.96%. In the terpene fraction, oxygenated monoterpenes dominated (13.99%). The predominant constituents of the essential oil were 1-octen-3-ol (23.48%), (Z)-3-hexenol (11.46%) and myrtenol (11.38%). To assess variability of the essential oil content between studied populations analysis of variance, principal component analysis, cluster analysis and canonical discriminant analysis were performed. One-way ANOVA revealed that 8 (normally distributed compounds) exhibited statistically significant differences between populations (p<0.05): n-octanal, β-linalool, β-cyclocitral, (E)-β-ionone, eicosanal, trans-ferruginol, tricosanal and hexacosane. The principal component analysis of 22 selected compounds revealed differentiations of individuals from populations Kopaonik and Malinik, as well as individuals from populations Tara and Malinik. The graphical visualization of analysis showed that individuals from Tara were rich in hexahydrofarnesyl acetone, pentacosane, geraniol and myrtenol, individuals from Kopaonik contained high levels of 1-octen-3-ol, 1-octen-3-one, 3-octanone, n-nonanal, hexadecanoic acid and junicedranol and individuals from Malinik contained high levels of unknown compound 1, (Z)-3-hexenol, phytol and heptadecane...
Faculty:
Универзитет у Београду, Шумарски факултет
Date:
24-12-2015
Projects:
Keywords:
Taxus L. / Taxus L. / tisa / refugijum / etarsko ulje / morfologija / diverzitet / varijabilnost / klima / multivarijaciona analiza / yew / refugium / essential oil / morphology / diversity / variability / climate / multivariate analysis