Socijalni kontekst kao okvir identiteta ženskih likova u romanima Margaret Atvud
Social context and female characters' identity in Margaret Atwood's novels.
Author
Sentov, Ana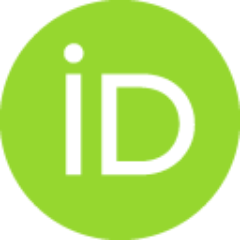 Mentor
Paunović, Zoran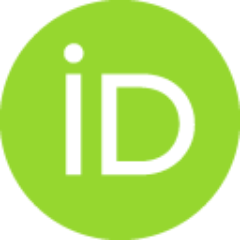 Abstract
Romani Margaret Atvud mogu se svrstati u feminističku, postkolonijalnu, postmodernističku i naučnofantastičnu prozu (Howells, 2006; Rosenthal, 2000), što ukazuje na veliki broj tema i motiva u njenim delima, koji ih čine aktuelnim i interesantnim za publiku i kritiku. Njeno zalaganje za prepoznatljivost kanadskog nacionalnog identiteta, kulture i književnost, kao i njena teorija o "pozicijama žrtve" (victim positions) u kritičkoj studiji Survival iz 1972. godine, postavilo je parametre za kasnije teorije i proučavanje identiteta u postokolonijalnoj književnosti (Nicholson, 1994: 5). Međutim, pošto su literarni subjekti njene proze i poezije najčešće ženskog roda, dela Margaret Atvud jednako su često tumačena i u feminističkom ključu. "Pozicije žrtve" bilo je veoma lako interpretirati kao da se odnose isključivo na žene, mada se one mogu primeniti ne samo na odnose među polovima već i na društveno-političke odnose (Goetch, 2000: 173). Roman Sluškinjina priča (1985) postao je deo feminis
...
tičkog književnog kanona kao delo koje se bavi viktimizacijom i eksploatacijom žena od strane jednog neokonzervativnog, patrijarhalnog društvenog sistema, nastalog kao reakcija na feministički pokret. Mnogi romani Atvudove sadrže ideje bliske feminizmu, kao što su kritika patrijarhalne društvene hijerarhije i raspodele moći u društvu, dvostruki standardi prema ženama i muškarcima, dominacija muškog diskursa. I kao pisac i kao kritičar, Atvudova se aktivno zalaže za ženska prava, ali odbija da se deklariše kao feministička autorka...
Margaret Atwood's novels have been variously described as belonging to feminist, postcolonial, postmodernist, even science fiction (Howells, 2006; Rosenthal, 2000), due to the multitude of themes and motives in her opus. Atwood's insistance on Canadian national identity, culture and literature as distinct from any other, as well as her theory of 'victim positions' as the hallmark of Canadian literature and frame of mind, set the standards for later theories and studies of postcolonial identity (Nicholson, 1994: 5). Since the literary subjects of Atwood's poetry and fiction are usually female, her works have often been interpreted as feminist. The 'victim positions' are especially easy to misinterpret as applying exclusively to women, although what Atwood had in mind were primarily political and cultural implications of such positions (Goetch, 2000: 173). The Handmaid's Tale (1985) has been appropriated into the feminist literary canon as a work which describes female victimization and
...
exploitation by a neoconservative, patriarchal regime. Undoubtedly, many Atwood's works explore ideas close to feminist ideology, such as criticizing patriarchal societies and distribution of social power, gender-based double standards, male discourse dominance; on the other hand, Atwood has never identified herself as a feminist writer, and it would be wrong to confine her works only to this category...
Faculty:
Универзитет у Београду, Филолошки факултет
Date:
02-12-2015
Keywords:
Identitet / Identity / ženski likovi / socijalni kontekst / pozicije žrtve / romani Margaret Atvud / postmodernizam / intertekstualnost / nepouzdani narator / fiktivna autobiografija / društvene vrednosti / female characters / social context / victim positions / Margaret Atwood's novels / postmodernism / intertextuality / unreliable narrator / fictional autobiography / social values