Iracionalističko određenje čoveka
Irrationalist definition of man (Kierkegaard in relation to Nietzsche)
Author
Čizmar, Valentina I.
Mentor
Govedarica, Milanko
Committee members
Deretić, Irina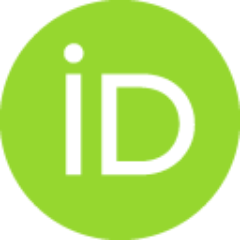 Midić, Ignjatije

Abstract
Predmet istraživanja našeg rada odnosi se na utemeljenje savremenog iracionalističkog određenja čoveka, rečeno u najopštijem smislu, a za relevantne mislioce preko kojih ćemo demonstrirati navedenu temu odabrali smo učenja Serena Kjerkegora i Fridriha Ničea, kao reprezentativnih predstavnika iracionalizma, na šta smo asocirali već u podnaslovu koji glasi Kjerkegor naspram Ničea. U tom pogledu se naše istraživanje zasniva na uporednoj analizi oba mislioca. Odabir ova dva mislioca, iako bi zadatoj temi odgovarali i drugi filozofi, načinjen je stoga što, po našem mišljenju, upravo ovi mislioci na najsvestraniji način rasvetljavaju navedenu problematiku, pa i stoga što se njihove filozofije u pojedinim aspektima dopunjavaju i time, kao ujedinjene, pružaju jaču argumentaciju u obrazlaganju zašto iracionalističko određenje čoveka, pa i iracionalizam uopšte, imaju prednost i veću originalnost u odnosu na racionalističku odredbu o čoveku. Mi zapažamo da su određeni aspekti iracionalizma zastup
...
ljeni i u racionalističkim filozofijama, budući da široko područje iracionalnog prethodi sferama čistog, spekulativnog, logičkog i naučnog mišljenja, kao što su pokazali Kantova transcendentalna estetika ili Platonova analiza ideje lepote, Spinozina analiza intelektualne ljubavi prema bogu ili Šelingovo shvatanje egzistencije, čime je potvrđena prisutnost iracionalnih fenomena u svakoj filozofiji. Međutim, istinsko zasnivanje iracionalizma pokazuje se mogućim tek u savremenoj filozofiji, koja novim pristupom problemu čoveka ukazuje i na ograničenja racionalističkog pristupa, svojstvenog tradicionalnoj filozofiji od Platona, preko Dekarta do Hegela. U našim analizama utemeljenje iracionalističke odredbe pratimo kroz nekoliko ravni kao što su ravan epistemologije, gnoseologije, ontologije, filozofske antropologije, etike, aksiologije, sa ciljem da ukažemo da je na oštroj Kjerkegorovoj i Ničeovoj kontraagrumentaciji prema dotadašnjem racionalizmu i izrasla nova filozofska matrica mišljenja egzistencijalno-teističkog i voluntarističkog obzorja, a koja pruža novu teoriju o čoveku u okviru savremene filozofske antropologije. Na tom osnovu se pokazuje da 6 su prethodna određenja čoveka u istoriji filozofije samo približno pogađala suštinu problema i da se tek utemeljenjem "suštine" čoveka u njegovim iracionalnim aspektima približavamo sagledavanju čovekovog bića u totalitetu. S druge strane, na temelju takvog stanovišta se prevazilaze jednostrane filozofske teorije koje su tokom istorije filozofije i uzrokovale negaciju bitka čoveka (sagledane u ovim filozofijama u liku nihilizma), pa čak i nedovoljno jasno utemeljile odredbu o čoveku kao animal rationale. U okvirima filozofskog ispitivanja čoveka u radu se osvrćemo i na racionalizma (iz ugla iracionalizma) da bismo rasvetleli njegove propuste, ali isto tako da bismo ukazali da iracionalističko određenje čoveka može biti relevantno rastumačeno samo polazeći od iracionalnog principa filozofije. Odatle se naše istraživanje razlikuje od dosadašnjeg tradicionalnog, racionalističkog pristupa problemu čoveka, ali takođe ono ne sledi ni matricu empirijskih, biologističkih, etnoloških, lingvističkih, socioloških, političkih, pedagoških, psiholoških, genetičkih i drugih analiza, pošto se u fokusu našeg istraživanja nalazi filozofska teorija o čoveku. Ipak, iracionalizmu ne pristupamo onako kako je on prezentovan tokom protekle istorije filozofije, naime, kao pravacu suprotstavljenom racionalizmu, već ukazujemo na njihove dodirne i moguće tačke preseka. One se latentno naslućuju time što, kako smatramo, kroz iracionalizma i sam racionalizam stiče mogućnost da se formira na primer kao stvaralačko mišljenje. Ali, isto tako, ukazujemo da iracionalizam u sebi poseduje racionalne strukture, jer iracionalno područje nije područje koje u potpunosti negira razumsko kao takvo. Takav pristup je opravdan, budući da iracionalizam ne ispitujemo kao patogeno područje, već uvažamo njegov specifičan logos i zakonitost koju poseduje u svojoj suštinskoj strukturi. Mi zapravo nastojimo da ukažemo na nužnost iracionalnih elementa unutar razumevanja celokupne čovekove prirode i rastumačenja njegove suštine. Naše istraživanje je pak konkretizovano kroz tri radne hipoteze, koje ćemo u radu dokazivati ili osporavati, a prvu hipotezu (koja glasi da savremeno iracionalističko određenje čoveka predstavlja pokušaj prevladavanja nihilizma) ćemo pri tom razlagati kroz sva poglavlja budući da se nihilizam manifestuje ne samo kroz moralnu problematiku, već i epistemološku, ontološku i antropološku. Kroz navedena područja ćemo ujedno ukazati kako se kristališu i izvode različita određenja čoveka u Kjerkegorovoj i Ničeovoj filozofiji koja demonstriraju iracionalističko stanovište o čoveku. Uopšteno posmatrano, hipoteza koja se odnosi na prevladavanje nihilizma, može se obrazlagati na više načina. Jedan od njih govori nam u prilog da Ničeova i Kjerkegorova filozofija izvode obrat u odnosu na tradicionalnu sliku o čoveku u pravcu afirmacije čoveka kao pojedinca u konkretnoj egzistenciji, a izvan lažnih oblika humanizma, klasične koncepcije grčke filozofije o čoveku kao umnom biću, dualističkog shvatanja čoveka u novom veku, metafizike subjekta, izvan racionalističke metafizike i epistemologije, kao i klasične hrišćanske doktrine...
In this work, the subject of the research is the foundation of contemporary irrationalist definition of man, said in its most general sense, and for relevant thinkers through which we will demonstrate thе subject we have chosen teachings of Søren Kierkegaard and Friedrich Nietzsche, as representatives of irrationalism, what we have already associated in the subtitle Kierkegaard in Relation to Nietzsche. In this respect, our research is based on comparative analysis of both thinkers. Selection of these two thinkers, although other thinkers would match for the assigned topic too, is made because, in our opinion, these two thinkers can in the most versatile way shed light on this issue and also because their philosophies complement each other in certain elements, and thus, as unified, provide stronger argumentation for explaining why the irrationalist definition of man, even irrationalism in general, has advantage and greater originality in relation to the rationalist definition of man. W
...
e notice that some particular aspects of irrationalism are represented in the rational philosophies too, whereas wide area of the irrational precedes the spheres of pure, speculative, logical and scientific thinking, as pointed out by Kant's transcendental aesthetics or in Plato's analysis of beauty, analysis of Spinoza's intellectual love of God or Schelling's understanding of existence, which confirmed the presence of irrational phenomena in every philosophy. However, we show that true establishment of irrationalism is possible only in contemporary philosophy that approaches the problem of man in a new way and therefore points to the limitations of the rationalist approach characteristic to traditional philosophy from Plato through Descartes to Hegel. In our analysis we examine the foundation of irrationalist definition of man through epistemology, gnoseology, ontology, philosophical anthropology, ethics, axiology, with the aim to draw attention that new philosophical thinking stencil of theistic-existentialist doctrine and voluntary horizon has grown on sharp Kierkegaard's and Nietzsche's counter-argumentation to rationalism, which provides a new theory of man in contemporary philosophical anthropology. This indicates that the previous definition of man in the history of philosophy only approximated to the essence of the 15 problem and that only by establishing the "essence" of man in his irrational aspects can his being be seen in its totality. On the other hand, in this way it is possible to overcome the one-sided philosophical theories which even caused the negation of the being of man (shown in these philosophies in the form of nihilism) and to overcome not clearly grounded definition of man as an animal rationale. Within the framework of philosophical examination of man in our work we also discuss rationalism (from the perspective of irrationalism) in order to shed light on its oversights, and to point that the irrationalist definition of man can be relevantly explained only on the basis of the irrationalist principle of philosophy as well. Therefore, our study differs from the previous traditional, rationalist approach to the problem of man, and it also does not follow matrix of empirical, biologist, ethnological, linguistic, sociological, political, pedagogical, psychological, genetic and other analyses, since the focus of our research is philosophical theory of man. However, we do not treat irrationalism as it was presented in the past history of philosophy, namely, as the practice opposed to rationalism, but we believe that there are common points of their positions. They are latently sensed, as we argue, because rationalism itself, through irrationalism, acquires a chance to be created for example as creative thinking. But also, we show that irrationalism itself has a rational structure, because the irrational area is not an area that completely negates the rational as such, and, apart from that, we do not examine it as pathogenic area, but emphasize its specific logos and legality for realization of man. We actually try to point to necessity of irrational elements within the overall understanding of human nature and unraveling its essence. Our research is concretized in three working hypotheses, which we will prove or challenge, and the first hypothesis (which is that contemporary irrationalist definition of man is an attempt to overcome nihilism) will be interpreted through all the chapters since the nihilism is an area that touches not only a moral issue, but also epistemological, ontological and anthropological. This hypothesis relates to all the areas and their analysis enables to define man. Generally speaking, the hypothesis that relates to the overcoming can be explained in many ways. One of them shows to us that Nietzsce's and Kierkegaard's philosophies perform a turn in relation to the traditional idea of man toward the affirmation of man as an individual in his concrete existence, 16 and outside of false forms of humanism, classical conception of man as a rational being of Greek philosophy, dualistic conception of man in the new age, metaphysics of the subject and outside of the rationalist metaphysics and epistemology, as well as the classic Christian doctrine. Within the framework of the second hypothesis we defend contemporary irrationalism pointing that it does not simply oppose the tradition of modern rationalism and in principle it is not contradictory, using critical method, we will show the limitations of rationalism in defining the essence of man, and the limitations in axiological, epistemological and ontological terms, trying to point out why rarationalism represents an inadequate point of view in the philosophical thought of man...
Faculty:
Универзитет у Београду, Филозофски факултет
Date:
23-11-2015
Keywords:
iracionalizam / irrationalism / rationalism / voluntarism / Christianity / existentialism / nihilism / homo fidelis / overman / will to power / faith / constructive rationalism / racionalizam / voluntarizam / hrišćanstvo / egzistencijalizam / nihilizam / homo fidelis / natčovek / volja za moć / vera / konstruktivni racionalizam