Tehnologija proizvodnje stakla i proizvodni centri na prostoru Sredozemne Dakije
Glass production technology and production centres in Dacia Mediterranea
Author
Stamenković, Sonja
Mentor
Vujović, Miroslav
Committee members
Petković, Sofija
Špehar, Perica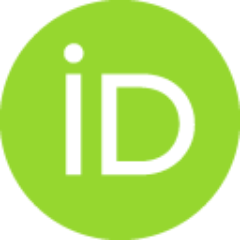 Abstract
Cilj doktorske disertacije predstavlja objedinjavanje rezultata tipološke i hemijske analize staklenog materijala sa prostora kasnorimske provincije Sredozemne Dakije. Fokus istraživanja usmeren je na tri arheološka lokaliteta smeštena u južnoj Srbiji. Najraniji primer je Mala Kopašnica, rimsko naselje iz perioda 2-4. veka, sa izdvojenim materijalom opredeljenim u vreme od druge polovine 3. do kraja 4. veka. Iz slično datovanog arheološkog konteksta potiče i staklo iz Medijane, gradskog predgrađa Naisa, datovano u najvećoj meri u 4. vek, dok najmlađu grupu čine primerci ranovizantijskog stakla sa Caričinog grada (Justiniana Prima), iz 6. - ranog 7. stoleća. U analizu su uključeni i objavljeni stakleni predmeti iz Serdike, glavnog grada provincije Sredozemne Dakije, koji su u literaturi obrađeni na sličan način. Nalazi od stakla sa ostalih lokaliteta u ovoj oblasti, publikovani su u malom broju i predstavljeni su u posebnom poglavlju. Na ovom stepenu istraženosti, oni ne doprinose znača
...
jano izučavanju proizvodnje, distribucije i upotrebe staklenih predmeta. Zahvaljujući sveobuhvatnim analizama izdvojenog materijala, može se sagledati proces nastanka jednog staklenog predmeta, od porekla i dotoka sirovine, preko njegove izrade, oblikovanja i funkcije, do prestanka upotrebe tog primerka, njegovog odbacivanja ili recikliranja. Ovakav pristup analizi stakla, omogućio nam je praćenje morfoloških i tehnoloških promena na staklu od kraja 3. do ranog 7. veka. Imajući u vidu primenjenu metodologiju, kao i činjenicu da je materijal koji je ovom prilikom uzet u razmatranje u najvećoj meri pouzdano datovan, sadržaj ove disertacije umnogome doprinosi upotpunjavanju slike distribucije stakla na Balkanu, i šire, na teritoriji Rimskog carstva, u posmatranom periodu.
The aim of this dissertation is to integrate, in a comprehensive manner, the results of typological and chemical analyses of glass findings from the Late Roman province of Dacia Mediterranea. The research is focused on three archaeological sites located in present-day southern Serbia. The earliest one is the Roman settlement in Mala Kopašnica, dated from the 2nd to the 4th centuries; a selected glass material from the site dates from the second half of the 3rd to the end of 4th century. The finds from Mediana are similarly dated, mostly to the 4th century, while the most recent glass group comes from the Early Byzantine (mid 6th - early 7th century) town of Caričin grad (Justiniana Prima). The already-published glassware from Serdica, the capital of Dacia Mediterranea, has also been taken into consideration, as it was methodologically treated in a similar manner as applied here. Glass finds from other sites in this area were poorly published, and they are presented in a separate chapte
...
r. At this stage of the research, they do not contribute significantly to the study of production, distribution and utilisation of glass objects. Thanks to the comprehensive analyses undertaken in the scope of the dissertation, the process of making a glass object and its utilisation can be observed, from the origin of raw materials, through the forming of an object, its function and decoration, to the cessation of its use, rejection or recycling. Such an approach to the analyses allowed us to study morphological and technological changes in glass from the end of the 3rd to the early 7th century. Given that the vast majority of our glass samples are reliably dated, and having in mind the applied methodology, it is hoped that the results of this dissertation will greatly contribute to the knowledge of glass distribution in the Balkans, and even in the wider territories of the Roman Empire throughout the observed period.
Faculty:
Универзитет у Београду, Филозофски факултет
Date:
20-11-2015
Projects:
Keywords:
Sredozemna Dakija / Dacia Mediterranea / kasna antika / Mala Kopašnica / Medijana / Caričin grad / tipologija stakla / proizvodnja stakla / hemijske analize / Late Antiquity / Mala Kopašnica / Mediana / Caričin Grad / glass typology / glass production / chemical analysis