Француска и Балкански ратови : (1912-1913)
France and the Balkan wars : (1912-1913)
Author
Stojić, Biljana Lj.
Mentor
Ković, Miloš
Committee members
Radojević, Mira
Terzić, Slavenko
Sretenović, Stanislav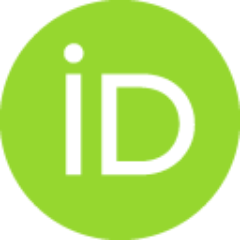 Abstract
The thesis is based on the unpublished documents from several archives. Among them: the Diplomatic archive of the French Ministry of Foreign Affairs, the Archive of Serbia, the Serbian Military Archive, the Archive of Yugoslavia, the Bulgarian Central State Archive, the National Archive of Romania and the Archive of the Serbian Academy of Sciences and Arts. The thesis also took into account published materials, such as collections of diplomatic documents, memoirs and newspapers, and the existing historiographical literature related to the Balkan Wars. The most important goal of the thesis is to describe France's policy toward the Balkan Wars, since the establishment of the Balkan Alliance, in the spring of 1912, until the Conference of Bucharest, in the summer of 1913. The French documents were essential to understand the attitude of the French Government and they are therefore the most important documentary base of the thesis. At the time, the Balkans were not the most important area
...
for the French foreign policy. For this reason, we preferred a thematic approach to the topic, rather than a strictly chronological one. However, although France's interests in the Balkans are by far inferior than those of other Great Powers, Paris played a key-role in the resolution of the problems and crises aroused by the Balkan Wars. Through its diplomatic representatives, France was informed thoroughly about the creation of the alliance among the Balkan states, and afterwards about the course of the war. Although the French diplomats enjoyed the trust of the warring countries, France did not get involved in the war. It rather oversaw the development of the situation on the fronts and, along with other Great Powers, sought to prevent the spreading of war to the rest of Europe through the negotiation mechanisms. Contrary to the wish and counsels of the French diplomats, the Balkan alliance broke apart, which was followed by the clash between the former allies. Nevertheless, even the new, Second Balkan War had not shaken the position of France in the Balkans, but it opened a new perspective for its political influence. After the conclusion of the peace conference in Bucharest, all of the Balkan countries used the money from French banks to alleviate the consequences of the wars, and to recover the economy of their states. The further consolidation of the French influence was impeded by the outbreak of the First World War.
Faculty:
Универзитет у Београду, Филозофски факултет
Date:
01-07-2015
Projects:
Keywords:
Француска / France / The Balkans / the First Balkan War / the Second Balkan War / peace negotiations / London Conference / Bucharest Conference / Raymond Poincaré / Балкан / Први балкански рат / Други балкански рат / мировни преговори / Лондонска конференција / Букурешка конференција / Ремон Поенкаре