Uticaj modulacije GABAA receptora koji sadrže [alfa] 5 podjedinicu na poremećaje ponašanja pacova izazvane primenom dizocilpina, skopolamina i amfetamina
The influence of modulation of [alpfa]5 subunit-containing GABAA receptors on the behavioral deficits induced by dizocilpine, scopolamine and amphetamine in rats
Author
Timić Stamenić, Tamara S.
Mentor
Savić, Miroslav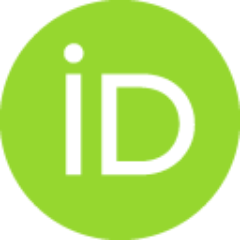 Committee members
Ugrešić, Nenad
Bokonjić, Dubravko

Abstract
Poslednjih godina intenzivirana su istraživanja čiji je cilj razvoj adekvatnih terapijskih opcija za kognitivne deficite koji se javljaju u shizofreniji, ali i drugim poremećajima koje prati kognitivno propadanje. Posebno su važni napori da se poveća translaciona validnost animalnih testova i modela, među kojima veliki značaj imaju testovi vizuelnog učenja i pamćenja (test prepoznavanja novog objekta, Morrisov vodeni lavirint) i socijalne kognicije (procedura socijalnog prepoznavanja). Imajući u vidu ulogu GABA-ergičkog sistema u procesima učenja i pamćenja, modulacija GABAA receptora je predložena kao potencijalno koristan pristup kod poremećaja povezanih sa smanjenjem kognitivnih sposobnosti. Promene utvrđene post mortem na mozgovima pacijenata sa shizofrenijom upućuju na promene u GABA-ergičkom sistemu, ne samo u nivou GAD67 i parvalbumin pozitivnih neurona, već i u nivou α5 subjedinice GABAA receptora. Kao potencijalno nova terapijska opcija u lečenju kognitivnih deficita predložen
...
a je modulacija α5 GABAA receptora, shodno njihovoj specifičnoj lokalizaciji i afirmativnim rezultatima dobijenim na životinjama kod kojih postoji potpun ili delimičan gubitak ovih receptora. Studije sprovedene sa više inverznih agonista BDZ mesta vezivanja α5 GABAA receptora pokazale su određeni prokognitivni potencijal ovih liganada u pretkliničkim istraživanjima. I pored određenih iskustava u ispitivanjima na ljudima, u kliničkoj praksi nema nootropnih lekova koji su inverzni agonisti BDZ mesta vezivanja α5 GABAA receptora, delom zbog neadekvatne podnošljivosti. Aktuelna su postala ispitivanja uloge kako negativne, tako i pozitivne modulacije α5 GABAA receptora u poboljšanju kognitivnih deficita. U našem istraživanju korišćeni su inverzni agonist PWZ-029 i pet agonista (MP-III-022, MP-III-004, SH-053-2'F-R-CH3, SH-I-75 i SH-I-047) BDZ mesta vezivanja na α5 GABAA receptoru. Naši rezultati pokazuju da negativni modulator α5 GABAA receptora PWZ-029 u animalnim modelima relevantnim za oštećenja viđena u shizofreniji ispoljava preventivno dejstvo na razvoj pojedinih promena. Korišćeni su dobro validirani pretklinički modeli: hipofunkcija NMDA receptora izazvana primenom MK-801, hiperdopaminergičko stanje izazvano amfetaminom, kao i promene indukovane antagonistom muskarinskih receptora skopolaminom...
In recent years, intensive efforts have been made to develop adequate therapies for cognitive deficits associated with schizophrenia and other disorders marked by cognitive deterioration. Of especial importance are activities aimed to further enhance translational value of animal models and tests, most notably those assessing visual learning and memory (novel object recognition test, Morris water maze) and social cognition (social novelty discrimination). Having in mind the involvement of GABAergic system in processes of learning and memory, the modulation of GABAA receptors has been suggested as a potentially useful pharmacologic approach to the treatment of disorders with decreased cognitive abilities. The post mortem changes seen in schizophrenic patients' brains pointed to differences in GABAergic system, not only in level of GAD67 and parvalbumin positive neurons, but also in the degree of α5 subunit of GABAA receptors. Modulation of α5 GABAA receptors has been proposed as a poten
...
tially novel therapeutic option in treating cognitive deficits, which corresponds well with the specific localization of α5 GABAA receptors and affirmative results from animals with partial or full depletion of these receptors. Moreover, studies with inverse agonists of α5 GABAA receptors have revealed their procognitive potential in preclinical settings. Although there exist some data in humans, no nootropic drugs acting as inverse agonists at α5 GABAA receptors have been approved so far, in part due to their inadequate tolerability. The examinations of the role of both, negative and positive modulation of α5 GABAA receptors in amelioration of cognitive deficits are in progress. In the present study, we used one inverse agonist, PWZ-029 and five agonists (MP-III-022, MP-III-004, SH-053-2'F-R-CH3, SH-I-75 and SH-I-047) of the benzodiazepine (BDZ) binding site at α5 GABAA receptors. Our results demonstrated that the negative modulator of α5 GABAA receptors, PWZ-029, exerts protective effects on development of distinct changes in animal models relevant to deficits seen in schizophrenia. The highly validated preclinical models: hypofunction of NMDA receptors induced by MK-801, amphetamine-induced hyperdopaminergic state as well as changes induced by muscarinic receptors antagonist, scopolamine, have been used. In tests that assessed cognitive ability of rats, PWZ-029 achieved a significant beneficial effect on deficits induced by MK-801 and scopolamine...
Faculty:
Универзитет у Београду, Фармацеутски факултет
Date:
29-10-2015
Projects:
Keywords:
pozitivni modulatori / positive modulators / PWZ-029 / α5 GABAA receptors / MK-801 / scopolamine / amphetamine / Wistar rat / cognitive deficits / PWZ-029 / α5 GABAA receptori / MK-801 / skopolamin / amfetamin / Wistar pacov / kognitivni deficiti