Modeli za operativno upravljanje jednom klasom pretovarnih sredstava u uslovima dinamičke pojave zadataka
Models for operational planning of a materials handling system with dynamic task arrivals
Author
Bjelić, Nenad P.
Mentor
Vidović, Milorad B.
Committee members
Vukadinović, Katarina S.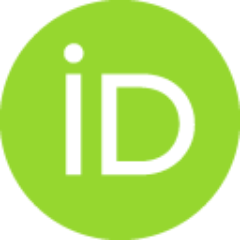 Mladenović, Nenad

Abstract
Uštede ostvarene realizacijom jedne upravljačke odluke na operativnom nivou, svakako nisu dovoljan motiv odgovornima u logističkim, ali i svim ostalim, sistemima da se u dovoljnoj meri posvete racionalizaciji upravljačkih odluka. Međutim, kada se u obzir uzme frekventnost realizacije operativnih upravljačkih odluka jasno je da efikasna realizacija operativnih zadataka može predstavljati razliku između uspešnog i neuspešnog poslovanja kompanije, ili sticanje značajne konkurentske prednosti. Iz tog razloga predmet ovog istraživanja je unapređenje efikasnosti upravljačkih odluka na operativnom nivou posebne klase pretovarnih sistema koja se karakteriše dinamičkom pojavom zadataka u vremenu. Posmatrani problem se može predstaviti kao uopštenje problema putujućeg servisera, u kome se javlja heterogena flota servisera a zadaci se karakterišu postojanjem vremenskih prozora. Obzirom da su se pretovarni sistemi usled povećanja intenziteta robnih tokova razvili u veoma kompleksne upravljačke str
...
ukture, donošenje upravljačkih odluka je praktično nemoguće bez upotrebe računara. U tom smislu, u ovom istraživanju je pretpostavka o povećanju efikasnosti realizacije pretovarnih operacija zasnovana na implementaciji upravljačkih odluka koje su rezultat matematičkih modela i algoritma predstavljenih u radu, a koji se mogu implementirati u softver koji se koristi kao pomoć ljudskim donosiocima odluka. U istraživanju su za rešavanje problema predstavljeni matematički model mešovitog celobrojnog linearnog programiranja i dva heuristička algoritma zasnovana na unapređenju odluke primenom metode promenljivih okolina. Efikasnost predloženih upravljačkih modela i generisanih odluka je testirana na benčmark instancama, na osnovu čijih rešenja se može uočiti praktična primenljivost predloženih modela.
Level of savings made from one efficient operational control decision is not sufficiently large to motivate logistics, or any other, managers to be interested in improving efficiency of operational control decisions. Nevertheless, the frequency of making such decisions multiplies saving effects and usually differentiates successful from unsuccessful companies. Accordingly, the focus of this thesis is on improving operational control decisions made in a specific material handling systems which are characterized by dynamic tasks arrivals. Respected problem is considered as a generalization of the travelling repairman problem where fleet of repairmen consists of more than one repairman and where tasks are with time windows. Bearing in mind that, due to the significant increase of fright movements, control of material handling systems became very complex structures their efficient control cannot be realized without some kind of decision support system. Therefore, in this research it is sup
...
posed that an improvement of material handling processes is based on an improvement of operational control decisions which are outputs of appropriate mathematical models and algorithms implemented in a decision support system. In that sense, considered problem is solved by mixed integer linear programming mathematical model and two heuristic algorithms based on the variable neighborhood search metaheuristic framework. Efficiency of proposed models is tested on several sets of benchmark instances which proved their practical applicability.
Faculty:
Универзитет у Београду, Саобраћајни факултет
Date:
29-01-2015
Projects:
Keywords:
pretovarna sredstva / materials handling / operativno upravljanje / VNS / linearno programiranje / modeliranje / problem putujućeg servisera / operational control / VNS / linear programming / modeling / traveling repairmen problem