Održivo planiranje saobraćaja za ruralna područja
Sustainable transportation planning for rural areas
Author
Ranković Plazinić, Biljana Z.
Mentor
Jović, Jadranka J.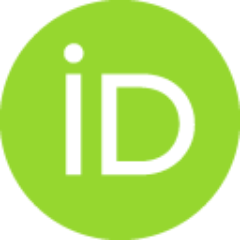 Committee members
Vukanović, Smiljan M.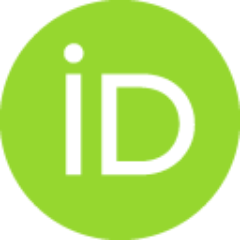 Filipović, Dejan

Abstract
Planiranje saobraćaja za ruralna područja je potreba savremene transportne politike, zasnovane na principima odrţivosti i društvene ravnopravnosti. Ubrzani razvoj gradova i industrijalizacija u prethodnim decenijama doveli su do depopulacije ruralnih područja i, posledično tome, njihovo marginalizovanje u odnosu na moderne društveno-ekonomske tokove. To se negativno odrazilo na kvalitet ţivota ruralnih stanovnika, koji u značajnoj meri zavisi od kvaliteta transportnog sistema i njegovih performansi da ruralnim stanovnicima obezbedi zadovoljavajući nivo pristupačnosti sadrţajima i mogućnostima. Saobraćajna istraţivanja u ruralnim područjima su dugo bila zapostavljena u odnosu na istraţivanja u urbanim područjima. Imajući u vidu raznovrsnost ruralnih područja u pogledu gustine naseljenosti, poloţaja u odnosu na urbane centre i sadrţajnost, osnova za sva saobraćajna istraţivanja treba da bude adekvatna tipologija ruralnih područja, koja bi omogućila da se na dovoljno disagregiranom nivou
...
uoče sve bitne specifičnosti transportnih zahteva ruralnih stanovnika. Na taj način bi bilo olakšano praćenje indikatora pristupačnosti i socijalne isključenosti, koji su trenutno najvaţniji koncepti politike razvoja ruralnih područja. Cilj ove disertacije je da se definiše metodologija za podelu naselja na urbana i ruralna, kao i da se definišu tipovi ruralnih naselja u odnosu na saobraćajnu pristupačnost. Prilikom stvaranja tipologije ruralnih naselja, predloţena metodologija je uzela u obzir relevantne parametre vezane za javni prevoz i njegovu povezanost sa odgovarajućim sadrţajima, čime je saobraćajna pristupačnost izmerena na društveno ravnopravan način, ne zanemarivši osetljive društvene grupe. Na taj način su ruralna naselja klasifikovana u četiri tipa: nepristupačna, slabo pristupačna, pristupačna i veoma pristupačna. Primena metodologije je objašnjena na primeru izabranih ruralnih naselja u Srbiji. Cilj ove disertacije bio je da se utvrde i specifičnosti transportnih zahteva ruralnih stanovnika, kao i faktori koji utiču na mobilnost i izbor vida prevoza. U tom cilju sprovedena je anketa domaćinstava u izabranim ruralnim naseljima u četiri opštine u Srbiji. Istraţivanje se odvijalo u dve faze: prvo je sprovedeno pilot istraţivanje na manjem uzorku domaćinstava, a zatim su sprovedena osnovna istraţivanja u većem broju ruralnih naselja, prilikom čega su ispravljeni metodološki propusti načinjeni u pilot istraţivanju. Istraţivanjem je obuhvaćeno ukupno 554 domaćinstava, tj. 1854 ispitanika i prikupljeni su podaci za 4739 kretanja. Analizom podataka je utvrđeno da je mobilnost ruralnih stanovnika u opštem slučaju manja nego kod urbanih, kao i da se praćenjem mobilnosti na nivou domaćinstva mogu uočiti konzistentniji trendovi. Ispostavilo se da je putnički automobil dominantno prevozno sredstvo, mada pojedine strukture ruralnih naselja podstiču nemotorizovane vidove prevoza. Takođe je utvrđeno da su pojedini transportni resursi u ruralnim domaćinstvima nedovoljno iskorišćeni, te predstavljaju značajan potencijal za ekološki povoljniju promenu odnosa u vidovnoj raspodeli. Putem definisanja modela nastajanja putovanja i izbora vida prevoza od strane ruralnih stanovnika identifikovani su faktori koji značajno utiču na mobilnost i vidovnu raspodelu. Ovi faktori se razlikuju između naselja sa različitim nivoom saobraćajne pristupačnosti. Što je ruralno naselje pristupačnije, to je značaj posedovanja motorizovanih prevoznih sredstava manji, a konkurentnost nemotorizovanih vidova veća. Na osnovu rezultata sprovedenih saobraćajnih istraţivanja doneti su zaključci od značaja za definisanje adekvatnog paketa mera ruralne transportne politike i praćenje indikatora pristupačnosti i socijalne isključenosti. Poznavanje specifičnosti ruralnih područja i transportnih zahteva ruralnih stanovnika predstavlja polaznu tačku za dublje razumevanje njihovih transportnih potreba, pa stoga i za unapređenje kvaliteta ţivota i obezbeđenje sveukupnog razvoja ruralnih zajednica.
Transportation planning for rural areas is a need of the contemporary transport policy, based on the principles of sustainability and social equity. In recent decades the rapid growth of cities and industrialization led to the depopulation of rural areas and, consequently, to their marginalization in relation to the modern socio-economic trends. This adversely affected the quality of life of rural residents, which depends to a large extent on the quality of transportation system and its performances to provide satisfactory accessibility level of facilities and possibilities to rural residents. Traffic surveys in rural areas have been neglected for a long time compared to research in urban areas. Bearing in mind the diversity of rural areas in terms of population density, location in relation to the urban centres and number of facilities, the adequate rural areas typology should be the base for all traffic surveys, which would provide to consider on sufficiently disaggregate level all i
...
mportant specificities of rural residents' transportation demands. In this way it would be easier to monitor indicators of the accessibility and social exclusion, which are currently the most important concepts of the rural development policy. This dissertation aims to define the methodology for classifying settlements to urban and rural, as well as to define the types of rural settlements in relation to the transport accessibility. When creating the typology of rural settlements, the proposed methodology has taken into account relevant parameters related to public transport and its connectivity with certain facilities, which means that the transport accessibility is measured in socially equitable way, not neglecting the vulnerable social groups. In this way rural settlements are classified into four types: not accessible, low accessible, accessible and high accessible. The application of the methodology is explained on the example of selected rural areas in Serbia. This dissertation also aims to determine the specificities of rural residents' transportation demands, as well as the factors influencing the mobility and mode choice. For this purpose, a household travel survey in selected rural settlements from four municipalities was conducted. The research had two phases: first, the pilot research was conducted on a smaller household sample and then the basic research was conducted in a greater number of rural settlements, during which the methodological omissions, made in the pilot research, were corrected. The research included a total of 554 households, i.e. 1854 respondents, and the data on 4739 trips are collected. Data analyses revealed that the mobility of rural residents is in general lower than in urban ones, as well as that by monitoring the mobility at the household level more consistent trends can be observed. It turned out that a passenger car is dominant mode of transport, although some structures of rural settlements encourage non-motorized modes. It was also found that certain transport resources in rural households are underutilized, so they present significant potential for ecologically favourable change in modal shares. By defining models of trip generation and mode choice of rural residents, the factors influencing significantly the mobility and modal split are identified. These factors vary between settlements with different accessibility level. The more accessible rural settlement is, the less the importance of owning motorized transport mode is and the greater competitiveness of non-motorized modes is. Based on the results of conducted travel research, the conclusions of importance for defining adequate set of rural transport policy measures and monitoring the indicators of the accessibility and social exclusion are made. The knowledge of the specificities of rural areas and transportation demands of rural residents presents the starting point for a deeper understanding of their transportation needs, and hence for improving the quality of life and providing overall development of rural communities.
Faculty:
Универзитет у Београду, Саобраћајни факултет
Date:
30-03-2015
Projects:
Keywords:
Ruralna područja / Rural areas / Definition of urban and rural / Rural transportation demand characteristics / Trip generation model / Mode choice model / Definicija urbanog i ruralnog / Karakteristike transportnih zahteva ruralnih stanovnika / Model nastajanja putovanja / Model izbora vida prevoza