Uloga arabinogalaktanskih proteina u procesu morfogeneze in vitro kod kičice (Centaurium erythraea Rafn.)
The role of arabinogalactan proteins in centaury (Centaurium erythraea Rafn.) morphogenesis in vitro
Author
Filipović, Biljana K.
Mentor
Subotić, Angelina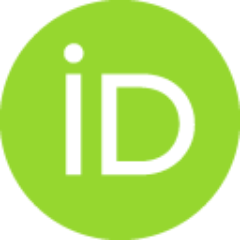 Committee members
Dragićević, Ivana
Simonović, Ana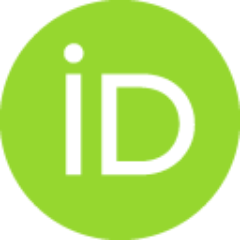 Abstract
Kičica (Centaurium erythraea Rafn.) je biljna vrsta širokog spektra lekovitih dejstava, koja se odlikuje visokom regenerativnom sposobnošću u uslovima in vitro kulture. Osnovni cilj disertacije bio je izučavanje pojedinih biohemijskih i molekularnih aspekata in vitro morfogeneze kičice sa svrhom rasvetljavanja osnova razvojne plastičnosti ove biljne vrste koja se ispoljava u uslovima in vitro kulture. U ovom istraživanju je in vitro morfogeneza kičice indukovana iz odsečaka listova na svetlosti i u mraku. Na hranljivoj podlozi bez regulatora rastenja i na svetlosti odvijao se proces direktne organogeneze pupoljaka, a u mraku proces direktne rizogeneze. Regeneracija biljaka putem indirektne somatske embriogeneze (SE) je postignuta na hranljivim podlogama sa regulatorima rastenja 2,4-D i CPPU i na svetlosti i u mraku, dok je na istim podlogama, za regeneraciju pupoljaka indirektnom organogenezom, svetlost bila obligatorni faktor. Anatomska istraživanja su pokazala da je razvoj somatskih
...
embriona bio asinhron, a na svetlosti se odvijao simultano sa razvojem adventivnih pupoljaka. U ovim istraživanjima je uspostavljen model-sistem pogodan za komparativnu analizu in vitro morfogenetskih procesa kod kičice na molekularnom i biohemijskom nivou. Ispitana je ukupna aktivnost antioksidativnih enzima, superoksid dismutaza (SOD), katalaza (CAT) i peroksidaza (POX), kao i zastupljenost i aktivnost pojedinih izoformi ispitivanih enzima tokom različitih morfogenetskih procesa. Analize su pokazale da su SOD i CAT uključene u antioksidativnu zaštitu listova kičice od oštećenja izazvanih povredom, do koje dolazi prilikom izolovanja eksplantata, dok je totalna aktivnost POX bila snažno indukovana tokom morfogeneze na svim ispitivanim hranljivim podlogama. Uloga arabinogalaktanskih proteina (AGP), proteina ćelijskog zida bogatih hidroksiprolinom, tokom različitih morfogenetskih procesa in vitro kičice istražena je primenom nekoliko pristupa. Dodavanje β-D-glukozil Yariv reagensa (βGlcY), koji specifično vezuje i precipitira AGP i na taj način sprečava AGP da obave svoju funkciju, u hranljive podloge dovelo je do smanjenja broja somatskih embriona i adventivnih pupoljaka po eksplantatu. Uporednom analizom je nađeno da se ispitivani morfogenetski procesi razlikuju po svojoj osetljivosti na βGlcY, te da se po rastućoj senzitivnosti mogu poređati kao: direktna rizogeneza (neosetljiva) < indirektna organogeneza pupoljaka < direktna organogeneza pupoljaka << indirektna SE (veoma osetljiva)...
Common centaury (Centaurium erythraea Rafn.) is a plant species with a broad spectrum of medicinal effects, characterized with high regenerative potential under conditions of in vitro culture. The main objective of the current dissertation was the study of some biochemical and molecular aspects of in vitro morphogenesis of centaury, with an aim to elucidate the basis of its developmental plasticity that is manifested in in vitro culture. In the current study the in vitro morphogenesis was induced on light and in darkness. Direct shoot organogenesis was induced on growth regulator-free culture media on light, whereas on the same media in darkness, direct rhizogenesis occurred. Plant regeneration via indirect somatic embryogenesis (SE) was accomplished on growth media with growth regulators 2,4-D and CPPU on both light regimes, while for shoot regeneration by indirect organogenesis, light was an obligatory factor. Anatomical studies revealed that the development of somatic embryos was as
...
ynchronous and proceeded simultaneously with the development of adventitious buds on light. Thus, this work established a model-system for comparative analysis of in vitro morphogenetic processes in centaury on molecular and biochemical level. Total activities of antioxidative enzymes, including superoxide dismutase (SOD), catalase (CAT) and peroxidase (POX), as well as the presence and activities of their isoforms during different morphogenetic processes, were also determined. It was shown that SOD and CAT were involved in antioxidative protection of centaury leaves wounded during explant isolation, whereas total POX activity was strongly induced during morphogenesis on all growth media. The role of arabinogalactan proteins (AGPs), plant cell-wall hydroxyproline-rich proteins, during different morphogenetic processes in vitro was investigated using several approaches. The addition of β-D- glucosyl Yariv reagent (βGlcY) that specifically binds to, precipitates and thus inactivates AGPs, to the culture media, caused a reduction of the number of somatic embryos and adventitious buds formed per explant. Comparative analysis revealed that the investigated morphogenetic processes differ in sensitivity to βGlcY, so that they can be arranged in order of increasing sensitivity to bGlcY as: direct rhizogenesis (insensitive) < indirect shoot organogenesis < direct shoot organogenesis << indirect SE (very sensitive)...
Faculty:
University of Belgrade, Faculty of Biology
Date:
16-07-2015
Projects:
Keywords:
Centaurium erythraea Rafn. / Centaurium erythraea Rafn. / in vitro culture / organogenesis / somatic embryogenesis / antioxidative enzymes / arabinogalactan proteins / β-D- glucosyl Yariv (βGlcY) reagent / immunohistochemistry / FLA / DUF1070 / kultura in vitro / organogeneza / somatska embriogeneza / antioksidativni enzimi / arabinogalaktanski proteini / β-D-glukozil Yariv reagens / imunohistohemija / FLA / DUF1070