Implementacija agroekonomske politike EU na poljoprivredni i ruralni razvoj Srbije
Implementation of agroeconomic policy EU on agriculture and rural development of Serbia
Author
Tasić, Slavka
Mentor
Carić, Marijana
Babović, Jovan
Committee members
Carić, Marko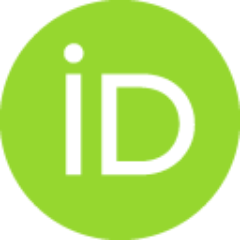 Babović, Jovan
Carić, Marijana

Abstract
Na osnovu raspoloživih resursa i potencijala, tražnje na svetskom tržištu, profitabilnosti proizvoda i ciljeva poljoprivrednog i ruralnog razvoja EU i Srbije, definisani su konkretni operativni razvojni prioriteti poljoprivrede i ruralnog razvoja Srbije. Strateško opredelenje je razvoj održive ekološki prihvatljive multifunkcionalne farmerske produktivne i konkurentne poljoprivrede koja ispunjava ekonomske, ekološke i međunarodne standarde. Praktičnom primenom znanja i inovacija povećati produktivnost i ekonomičnost, racionalno koristiti resurse, štititi životnu sredinu i uspostaviti interaktivne međuodnose između proizvodnje, inovativne prerade, preduzetništva, obrazovanja, naučno istraživačkog rada i prometa u funkciji kreativnog razvoja novih kvalitetnih proizvoda i prodora na konkurentnom međunarodnom tržištu. Opredelenje je da svi izvozni poljoprivredno-prehrambeni proizvodi imaju prioritet u razvojnoj strategiji i agrarnoj politici. Za brži razvoj stočarstva i organskog farmskog
...
stočarstva, razvoj integralne i organske proizvodnje povrća u otvorenom i zatvorenom prostoru, razvoj plantažne integralne i organske proizvodnje voća i grožđa za proizvodnju kvalitetnih sertifikovnih proizvoda i prerađevina, povećanje produktivnosti svih vrsta žita uz smanjenje površina u korist leguminoza, povrća i industrijskog bilja, proizvodnju semenskog i sadnog materijala za izvoz i razvoj rodnih i kvalitetnih i konkurentnijih sorti i hibrida. Težište je na brži razvoj ekoloških sistema organske biljne i stočarske proizvodnje kvalitetne zdravstveno bezbedne i sertifikovane hrane, proizvodnju i preradu organskog lekovitog i aromatičnog bilja i šumskih plodova, organsku ekološku akvakulturnu proizvodnju i preradu, gajenja useva za proizvodnju biomase i biogoriva, proizvodnju cveća i zelenila odnosno hortoproizvoda za izvoz i optimalni reonski razmeštaj konvencionalne, integralne i organske proizvodnje i prerade i razvoj brendiranih proizvoda prema geografskom poreklu za izvoz. Održivo upravljanje resursima, zaštita životne sredine, očuvanje biodiverziteta i ublažavanje i akomodacija na klimatske promene je permanentni razvojni prioritet. Svaki reon potrebo je da definiše sopstveni Program organske proizvodnje u ruralnim područjima i stimuliše konverziju zemljišta za organsku proizvodnju. Strateški prioritet dinamiziranja razvoja je modernizacija i razvoj inovativne prerađivačke industrije i raznovrsna proizvodnja visokokvalitetnog asortimana iz konvencionalne, integralne i organske prerade na bazi žita, povrća, voća i grožđa, soje, suncokreta i uljane repice i organskih proizvoda. Realizacija programa korišćenja sekundarnih sirovina za razvoj viših faza prerade i proizvodnje raznih finalnih proizvoda. Svestrani multifunkcionalni razvoj ruralnih područja, zaposlenost, unapređenje kvaliteta rada i života mladih, žena i porodica na selu uz smanjenje siromaštva u ruralnim sredinama i zaštitu životne sredine. Organizacija kooperativa (poslovnih zadruga) osnov je za razvoj poljoprivrede i ruralni razvoj uz jačanje integrisanih odnosa između proizvodnje, prerade, preduzetništva, nauke i struke, primene znanja, inovacija i prometa u lancu međusobnih ekonomskih odnosa. Efikasno upravljanje stručnim i javnim službama, primena znanja i inovacija, politikama i unapređenje institucionalnog okvira razvoja poljoprivrede u ruralnih sredina. Intenziviranje korišćenja i praktične primene zelenih izvora energije biomase, geotermalne energije, vode, vetra i sunca u agrobiznisu za zelene sisteme ekološke proizvodnje kvalitetne sertifikovane hrane. Primena autonomnih izvora energije na organskoj farmi, proizvodnja i primena mikrobioloških đubriva i razvoj zaštitnih bioloških sredstava u proizvodnji ekoloških sistema organske proizvodnje hrane. Ciljevi dugoročnog razvoja ruralne ekonomije i razvoja agrobiznisa su stvaranje prihvatljivih uslova rada i života i preduzetništva mladih i žena na selu, povećanje ponude kvalitetnih poljoprivrednih proizvoda i prerađevina iz konvencionalne, integralne i organske proizvodnje i nepoljoprivrednih usluga seoskih domaćinstava. Razvoj infrastrukture-puteva, vodovoda škola, zdravstvene službe, dečjih ustanova, domova kulture, sportskih terena, čitaonica, etnografskih muzeja, PTT komunikacije i drugih sadržaja. Razvoj malih i srednjih preduzeća iz delatnosti koje imaju resurse i uslužnih delatnosti, razvoj seoskog ili ruralnog i agroekoturizma, domaće radinosti i drugih delatnosti. Okrupnjavanja poseda poljoprivrednih gazdinstava merama ekonomske politike i socijalna sigurnost poljoprivrednih gazdinstava. Organizacija kooperativa (poslovnih zadruga) u funkciji ruralnog razvoja, poslovno organizovanje i integrisanje proizvođača, prerađivača, preduzetnika, nauke, stručnih službi i prometa radi povećanja konkurentnost, uspešnog nastupa na tržištu i postizanja maksimalnog ekonomskog i ekološkog profita. Prenošenje znanja i inovacija od strane stručnih-savetodavnih službi, instituta i fakulteta na imanjima i porodičnim farmama. Agrarni budžet u funkciji subvencionisanja i svestranog razvoja ruralnih područja. Agrarna politika i agrarni budžet u skladu sa razvojnim opredelenjima i učešćem poljoprivrede i sela u stvaranju društvenog proizvoda Srbije.
Based on available resources and potential, demand on the world market, product profitability and objectives of agricultural and rural development of the EU and Serbia are defined the concrete operational development priorities of agriculture and rural development of Serbia. Strategic preference is to develop sustainable environmentally friendly multifunctional farmers' productive and competitive agriculture, which meets the economic, environmental and international standards. Practical application of knowledge and innovation to increase productivity and efficiency, rational use of resources, protect the environment and establish interactive interrelations between production, innovative processing, entrepreneurship, education, scientific research and turnover in the function of creative development of new quality products and penetrating the competitive international market. The commitment is that all export agro-food products have priority in the development strategy and agricultural
...
policy. For faster development of organic livestock and farm animal husbandry, development of integrated and organic vegetable production in opened and closed space, development of plantation integrated and organic production of fruit and grapes for the production of quality certified products and processed products, increasing the productivity of all kinds of grain while reducing the surface area for the benefit of legumes, vegetables and industrial crops, the production of seed and planting material for export and development of higher yielding and good quality and competitive varieties and hybrids. The focus is on faster development of ecological systems of organic crop and livestock production of quality, healthy safe and certified food, production and processing of organic medicinal and aromatic herbs and berries, organic ecological aquaculture production and processing, cultivation of crops for biomass and biofuel production, the production of flowers and greenery or horto-products for export and optimal regional arrangement of the conventional, integrated and organic production and processing and the development of branded products according to geographical origin for export. Sustainable resource management, environmental protection, biodiversity conservation and reduction and accommodation on climate changes is permanent development priority. Each area it is necessary to define their own Program of organic production in rural areas and stimulate the conversion of land for organic production. Strategic priority for dinamization of development is the modernization and development of innovative manufacturing industry and diverse production of high-quality assortment from conventional, integrated and organic processing based on cereals, vegetables, fruits and grapes, soybean, sunflower and rapeseed and organic products. Realization of the program of usage of secondary raw materials for the development of higher levels of processing and production of various final products. The versatile multifunctional development of rural areas, employment, improving the quality of life and work of youth, women and families in the countryside while reducing poverty in rural areas and environmental protection. The organization of cooperatives (business cooperatives) is the basis for the development of agriculture and rural development while strengthening the integrated relationship between the production, processing, entrepreneurship, science and profession, the application of knowledge, innovation and sales in the chain of mutual economic relations. Efficient management of expert and public services, the application of knowledge and innovation, policy and improving the institutional framework of agricultural development in rural areas. Intensifying of the use and practical application of green sources of energy from biomass, geothermal energy, water, wind and sun in agribusiness for green systems of ecological production of quality certified food. Application of autonomous energy sources on organic farms, production and application of microbial fertilizers and the development of protective biological resources in the production of ecological system of organic food production. The goals of long-term development of the rural economy and the development of agribusiness are creating acceptable conditions of work and life and entrepreneurship of youth and women in the countryside, increasing the offer of quality agricultural and processed products from conventional, integrated and organic production and non-agricultural services of rural households. Development of infrastructure-roads, water supply, schools, health services, childcare institutions, cultural centers, sports facilities, reading rooms, ethnographic museums, postal communication and other facilities. The development of small and medium enterprises in industries that have the resources and service industries, development of country or rural and agro-ecotourism, domestic work and other activities. Enlarging of possession of agricultural farms with measures of economic policy and social security of agricultural farms. The organization of cooperatives (business cooperatives) in the function of rural development, business organization and integration of a manufacturers, processors, entrepreneurs, science, professional services and turnover in order to increase competitiveness, successful performance on the market and achieve maximum economic and ecological profits. Transfer of knowledge and innovation by expert-advisory services, institutes and faculties on farms and family farms. Agricultural budget in the function of subsidization and all-round development of rural areas. Agricultural policy and agricultural budget in accordance with the development orientations and participation of agriculture and rural areas in the creation of domestic product of Serbia.
Faculty:
Универзитет Привредна академија у Новом Саду, Факултет за економију и инжењерски менаџмент
Date:
10-07-2015
Keywords:
Agrarna politika / Agricultural policy the EU / rural economy / agriculture and rural development / multifunctional development / integrated and organic production / food industry / agricultural budget / green sources of energy / economic and environmental profit / CAP EU / ruralna ekonomija / poljoprivredni i ruralni razvoj / multi funkcionalni razvoj / integralna i organska proizvodnja / prehrambena industrija / agrarni budžet / zeleni izvori energije / ekonomski i ekološki profit