Kulturološki aspekti konceptualizacije prototipičnih emocija u engleskom jeziku
Cultural aspects of the conceptualization of prototypical emotions in English
Author
Rakić, Jelena M.
Mentor
Đorić-Francuski, Biljana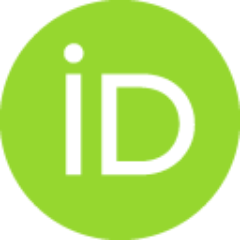 Abstract
U ovoj disertaciji ispituje se uloga kulturoloških aspekata u konceptualizaciji prototipičnih emocija u engleskom jeziku, sa ciljem da se pokaže da su kulturološki elementi neodvojivi od fizioloških i psiholoških faktora. Pošto u jezicima postoje oznake za emocije, kao i ustaljeni repertoar izraza kojima se saopštava o emotivnom iskustvu, ispitivanje jezičkih podataka pruža dobar uvid u to kako se u jednoj društveno-jezičkoj zajednici vrednuju emocije, pri čemu kultura filtrira koji će se fiziološki, psihološki i društveni aspekti emotivne situacije percipirati kao bitni i jezički realizovati. Teorijski okvir našeg rada je kognitivna lingvistika, prema čijim postulatima se metafora i metonimija smatraju kognitivnim sredstvima za konceptualizovanje sveta koji nas okružuje, a pre svega apstraktnih domena kojima pripada i domen emocija. Konceptualne metafore i metonimije utemeljene su u čovekovom telesnom iskustvu, ali nisu univerzalne zbog različitih kulturoloških činilaca. U ovom radu
...
pokazaćemo kako se opštiji elementi anglo-kulture preslikavaju na jezička sredstva vezana za domen emocija...
vii Cultural Aspects of the Conceptualization of Prototypical Emotions in English Summary In this dissertation we examine the role of cultural aspects of conceptualization of prototypical emotions in English, with the aim to show that cultural elements are inseparable from physiological and psychological ones. Since languages have labels for emotions, as well as a stock of conventional phrases used to report on an emotional experience, the investigation of linguistic data offers a good insight into how a certain speech community values emotions. In this process, it is the culture that filters which physiological, psychological and social aspects are perceived as significant, and subsequently coded in a language. The theoretical framework of this thesis is cognitive linguistics, according to whose tenets metaphor and metonymy are regarded as cognitive tools for conceptualizing the world around us, especially its abstract domains, to which the domain of emotions belongs. Conceptual
...
metaphors and metonymies are embodied, but are not universal, as a result of the existence of different cultural elements. In this dissertation we attempt to show how the more general elements of Anglo-culture are mapped onto the linguistic patterns related to the domain of emotions...
Faculty:
Универзитет у Београду, Филолошки факултет
Date:
24-04-2015
Keywords:
emocije / emotions / anger / sadness / happiness / fear / Anglo-culture / conceptualization / metaphor / metonymy / cultural scripts / bes / tuga / sreća / strah / anglo-kultura / konceptualizacija / metafora / metonimija / kulturni scenariji