Tomas Sterns Eliot kritičar i Tomas Sterns Eliot pesnik
Author
Maljković, Mirjana
Mentor
Dojčinović, Biljana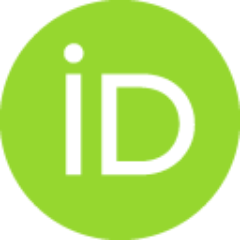 Abstract
Ovaj rad se bavi recepcijom stvaralaštva anglo-američkog modernističkog kritičara i pesnika Tomasa Sternsa Eliota na srpskom govornom području u periodu od Drugog svetskog rata do današnjih dana. Po svojoj formi naslanja se na istraživanje obuhvaćeno magistarskim radom na temu "Moderna američka poezija na srpskom govornom području do 1995. godine (Edgar Li Masters, Robert Frost, Karl Sandberg, Volas Stivens, i. i. kamings, Hart Krejn, Langston Hjuz, Čarls Simić)" a izraz je nastojanja da se popuni praznina u bibliografiji prevodne i interpretativne recepcije anglo-američke poezije modernizma, odnosno da se obezbedi jedno od mogućih viđenja uslova i pravaca prevodne i interpretativne recepcije T. S. Eliota u drugoj polovini dvadesetog veka. Erudita T. S. Eliot, za razliku od gore-pomenutih pesnika čije stvaralaštvo možemo da podvedemo pod nacionalno određenu struju moderne američke poezije, zahteva da bude sagledan u svoj svojoj veličini, ne samo kao pesnik, već i kao književ
...
ni kritičar. Zaključci do kojih smo došli poređenjem dostupnih bibliografskih podataka ukazuju da su putevi recepcije uslovljeni na prvom mestu društveno-istorijskim, potom književnoistorijskim činiocima, i, na kraju, ličnim afinitetima naših prevodilaca i kritičara.
The subject of this paper is the reception of the works of Thomas Stearns Eliot, a modern Anglo-American critic and poet, after World War II. Formally this paper relates to my master thesis "The Reception of the Modern American Poetry in Serbian till 1995 (Edgar Lee Masters, Robert Frost, Carl Sandburg, Wallace Stevens, i. i. cummings, Hart Crane, Langston Hughes, Charles Simic)" with the aim to fill the gap in the bibliography of translational and critical reception of Anglo-American modern poetry, that is, to provide one of the possible perspectives on the conditions and streams of the translational and critical reception of T. S. Eliot after World War II. Erudite as he was, in contrast to the abovementioned poets whose works comprise nationally defined stream of the modern American poetry, T. S. Eliot is to be represented not only as a poet, but also as a critic. The conclusions in this paper are reached by contrasting available bibliographical data and show that the stre
...
ams of the reception were determined primarily by socio-historical conditions, then by literary-historical conditions and, finally, by personal affinities of the translators and critics of T. S. Eliot's works.
Faculty:
Универзитет у Београду, Филолошки факултет
Date:
25-11-2014
Keywords:
Tomas Sterns Eliot / Thomas Stearns Eliot / american literature / english literature / reception / modernism / modern poetry / američka književnost / engleska književnost / recepcija / modernizam / moderna poezija