Nastava jezika struke/jezika za posebne namene u kontekstu evropske obrazovne jezičke politike
Specific purpose language teaching within the context of the European language education policy
Author
Ilić-Radojković, Katarina B.
Mentor
Filipović, Jelena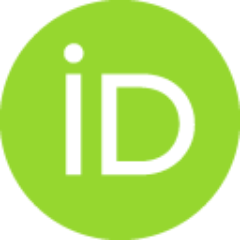 Committee members
Vučo, Julijana
Šotra, Tatjana

Abstract
Predmet ovog istraživanja je analiza postulata evropske obrazovne jezičke politike i rezultati koji se postižu primenom pojedinih njenih aspekata na planiranje nastave jezika struke/jezika za posebne namene. U radu su predstavljena teorijska i praktična saznanja iz primenjene lingvistike, teorije jezičke politike i planiranja i metodike nastave stranog jezika kao jezika struke/jezika za posebne namene. Pored toga, pravi se jasna razlika između jezika struke i jezika za posebne namene sa ciljem da se doprinese unapređenju terminološke preciznosti u ovoj oblasti primenjene lingvistike. Empirijski deo obuhvata akciono istraživanje bazirano na vlastitom iskustvu autorke u radu sa učenicima različitih struka i odnosi se na analizu efikasnosti primene preporuka Zajedničkog evropskog okvira za jezike u planiranju i nastavi jezika struke/jezika za posebne namene, uključivanja sociolingvističkih, interkulturnih i vanjezičkih elemenata u nastavu, kao i primene akcionog pristupa u nastavi jezika
...
struke/jezika za posebne namene. U radu se prikazuje nekoliko inovativnih modela nastave francuskog jezika struke/jezika za posebne namene zasnovanih na ovim principima. Ispitanici su bili zaposleni u Ministarstvu pravde, pripadnici Ministarstva unutrašnjih poslova koji pohađaju specijalizovane tečajeve francuskog jezika u organizaciji Francuskog instituta u Beogradu i studenti Fakulteta bezbednosti Univerziteta u Beogradu koji pohađaju izbornu nastavu jezika struke u okviru Inovacionog centra Fakulteta bezbednosti. Pored toga, definisane su smernice za dalje unapređenje nastave jezika struke u našim visokoškolskim ustanovama a odnose se pre svega na učenje jezika struke od početnog nivoa, kreiranje programa nastave u skladu sa potrebama učenika i primenu adekvatnih metodoloških postupaka.
The subject of this research work is an analysis of the premises of the European education policy, assessment of the results achieved through implementation of certain aspects of this policy and their impact on the planning of language teaching for vocational and specific purposes. The thesis presents theoretical and practical findings from the fields of applied linguistics, language policy and planning theory and foreign language teaching methodology for vocational and specific purpose language teaching. The thesis offers a clear distinction between the vocational language and specific purpose language, in order to achieve a higher level of terminological precision in this field of applied linguistics. The empirically based part of the thesis presents action based research results originating from the author's personal experience in work with the students from a variety of vocational backgrounds and offers an assessment of the levels of efficiency achieved through practical implementa
...
tion of the recommendations contained in the Common European Framework of Reference for Languages in the course of planning and realization of language teaching for vocational and specific purposes, inclusion of sociolinguistic, intercultural and extra linguistic elements in the teaching process, and implementation of the action based approach in language teaching for vocational and specific purposes. The thesis presents a number of innovative models of French language teaching for vocational and specific purposes based on these principles. The subjects were employees of the Ministry of Justice and Ministry of Interior Affairs who attended specialized language courses organized by the French Language Institute in Belgrade and students of the Faculty of Security of Belgrade University who attended elective language courses at the Innovation Centre of the Faculty of Security. Also, the thesis offers a set of guidelines for further improvement of the vocational language teaching at the institutions of higher education, focusing primarily on introduction of vocational language teaching in the early stages of language learning, starting from the beginner's level, development of curricula that will meet the specific needs of the students and selection of appropriate teaching methods.
Faculty:
University of Belgrade, Faculty of Philology
Date:
03-09-2014
Keywords:
evropska obrazovna jezička politika / european language education policy / jezička politika i planiranje / nastava jezika za posebne namene / nastava jezika struke / Zajednički evropski referentni okvir za jezike / language policy and planing / teaching language for specific purposes / vocational language teaching / Common European Framework of Reference for Languages
Related items
Showing items related by title, author, creator and subject.
Sokolović, Dalibor A.

(University of Belgrade, Faculty of Philology,

12-02-2015

)

Mihajlović, Jelena J.

(University of Belgrade, Faculty of Philology,

15-01-2014

)