Inverzija mita o američkom zapadu u prozi Dona DeLila
Don DeLillo´s inversion of the myth of the American West
Author
Matić, Milica
Mentor
Paunović, Zoran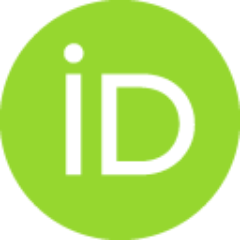 Abstract
Cilj ove studije je da ispita složen odnos istine, fikcije, i mita u romanima Dona DeLila: Bela buka, Vaga, Podzemlje, Kosmopolis, Padac i Tacka Omega. Studija se bavi analizom proze Dona DeLila sa stanovišta postmoderne teorije. Prvo kratko prikazuje biografiju Dona DeLila i ukazuje na znacaj njegovog dela, sa namerom da bliže odredi status i žanr ovog pisca. Potom daje pregled stavova savremenih teoreticara postmoderne u vezi sa temom našeg istraživanja i stavlja akcenat na vezu sa Aristotelom i antickim teorijskim nasleem. Takoe, studija ukazuje na debatu koja se u kritici vodi oko DeLilovog odgovora na teorijske izazove postmodernizma. Prema tome, studija analizira navedene romane u samostalnim poglavljima, ali i ukazuje na njihovu tematsku bliskost. Analiza ukljucuje teme kao što su: odnos ljudi i tehnologije; kontrast istorije shvacene kao celina i istorije u fragmentima; obilje potrošackog kapitalizma i uticaj na život pojedinca; svet kao otpad i otpad kao umetnost; osecanja bes
...
pomocnosti, paranoje i otuenosti; stvarnost i simulacije stvarnosti. Prilikom razmatranja ovih tema akcenat je stavljen na nacin na koji DeLilo smešta pojedinca u istorijski i nacionalni kontekst, i preplice istorijski tacne i fiktivne dogaaje i likove. Daljom analizom primera iz romana studija pokazuje kako DeLilo raskrinkava mit o americkom zapadu kao mestu preporoda, sloboda i jednakih prava za sve.
The study aims at investigating the complex relationship between truth, fiction, and myth present in the prose of Don DeLillo. It is based on the following novels: White Noise, Libra, Underworld, Cosmopolis, Falling Man and Point Omega. The study analyses the prose of Don DeLillo from the standpoint of postmodern theory. We briefly sketch the biography of Don DeLillo and significance of his work, which may be used to give readers an impression of the author's genre and status. Then, we continue with the summary of postmodern theory notions relevant for this research, with special attention to the connection with Aristotle and antique theoretical heritage. The study identifies a debate that has been organised around DeLillo's response to postmodernity. With that in mind, we analyse the above mentioned novels, in separate chapters. However, we would like to show the interconnection between Don DeLillo's novels and themes. This study analyses the themes present in the prose of Don DeLillo
...
such as: the relations between humans and technology; the contrast between history conceived as a totality and history conceived as fragmented; the excesses of consumer capitalism and its effects on individual life; the world as waste and waste as art; the feelings of powerlessness, paranoia, and alienation; reality and simulations of reality. More particularly we focus on what the author frames as the question of subject within the historical and national contexts, and how he blends historically accurate and fictional events and characters. The study argues that DeLillo shatters the myth of American west as a place of rebirth, freedom, equal rights for everyone.
Faculty:
Универзитет у Београду, Филолошки факултет
Date:
23-10-2013
Keywords:
postmodernizam / postmodernity / DeLillo / history / truth / fiction / American myth / DeLilo / istorija / istina / fikcija / americki mit