Značaj i razvoj komunikativne jezičke sposobnosti studenata u učenju engleskog jezika kao jezika struke
Significance and development of students' communicative language ability in learning English for specific purposes
Author
Bojović, Milevica D.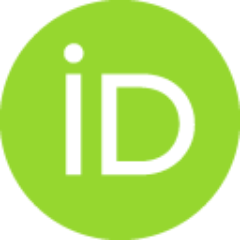 Mentor
Trbojević-Milošević, Ivana

Abstract
Sposobnost da se na efikasan način komunicira na stranom jeziku predstavlja utemeljen cilj nastave stranih jezika. Za nastavu stranog jezika koja je orijentisana na razvoj komunikacijskih sposobnosti značajan je koncept komunikativne jezičke sposobnosti. Komunikativna jezička sposobnost predstavlja sposobnost primene jezičkog znanja u komunikaciji, ali obuhvata i mentalni kapacitet za primenu jezičkih znanja u kontekstualizovanoj komunikativnoj upotrebi jezika i povezivanje jezičkih znanja sa već postojećim sociokulturološkim znanjima. Cilj istraživanja je praćenje razvoja komunikativne jezičke sposobnosti kod studenata koji engleski jezik uče kao strani jezik struke. Istraživanjem su obuhvaćene sledeće varijable: komunikativna jezička sposobnost na stranom jeziku, psihološko-pedagoški faktori (samoprocena sposobnosti usmenog izražavanja na stranom jeziku, strategije usmenog izražavanja na stranom jeziku, stavovi učenika o učenju stranog jezika i anksioznost u učenju stranih jezika) i
...
obrazovne i demografske varijable (nastavni programi, pol ispitanika, trajanje instrukcije na stranom jeziku struke, ukupno trajanje učenja stranog jezika, uspešnost u okviru nastavnog predmeta strani jezik manifestovana kroz položen ispit iz prethodne godine studija). Metode u istraživanju opisuju eksperimentalna merenja sprovedena sa četiri istraživačke grupe i podrazumevaju primenu instrumenata istraživanja, dekodiranje i statističku obradu podataka. U instrumente istraživanja spadaju: Upitnik, Skala komunikativne jezičke sposobnosti, Skala samoprocene učenikovih govornih sposobnosti, Skala učenikovih stavova o učenju stranog jezika, Skala anksioznosti u učenju stranih jezika. Prezentacije studenata (u tri komunikacijska konteksta, ukupno 180 prezentacija) su ortografski transkribovane. Na osnovu primenjenih instrumenata urađena je statistička obrada podataka (deskriptivna analiza, analiza varijanse, korelaciona analiza). Uzorak se sastoji od 60 studenata koji engleski jezik kao jezik struke izučavaju u oblasti biotehničkih nauka i pripadajućih oblasti agronomije, prehrambena tehnologije, agroekonomije. Istraživanje je sprovedeno na Agronomskom fakultetu u Čačku, Univerziteta u Kragujevcu, u periodu od 2007. do 2010. godine (eksperiment je trajao u periodu 2007/2008.). Dobijeni rezultati ukazuju da kontinuirani, komunikacijski orijentisani nastavni program primerenog trajanja dovodi do povećanja nivoa komunikativne jezičke sposobnosti na stranom jeziku. Povećanje nivoa komunikativne jezičke sposobnosti je praćeno učestalom primenom strategija usmenog izražavanja na stranom jeziku, značajnim padom nivoa anksioznosti i povećanjem nivoa samouverenosti studenata u ostvarivanje efikasne komunikacije na stranom jeziku struke u različitim socijalnim kontekstima. Efikasna i primerena komunikacija na stranom jeziku struke u raznovrsnim komunikacijskim situacijama podrazumeva kontinuirani, simultani i ravnomeran razvoj svih ispitivanih elemenata komunikativne jezičke sposobnosti na stranom jeziku (eklektički model komunikativne jezičke sposobnosti).
To communicate efficiently in a foreign language is the valid objective of the foreign language teaching and learning process. The concept of communicative language ability is in the focus of communication-oriented foreign language teaching and learning. Communicative language ability is the ability to apply the knowledge of a foreign language in communication; it also involves mental capacity of applying language knowledge in contextualized communicative language use and connecting language knowledge with present socio-cultural knowledge. The aim of the research is to determine the level and possible development of communicative language ability of students studying English language for specific purposes. The research variables include the following: communicative language ability, its psychological-pedagogical factors (self-evaluation of speaking skills in foreign language, use of speaking skill strategies in foreign language, students' beliefs about foreign language learning, anxiet
...
y in foreign language learning) and educational-demographic variables (the teaching programmes, the sex, the length of the instruction in English for specific purposes, total duration of learning English language, students' achievement manifested as the passed examination in the previous year of study). The research methods illustrate the measures of the experiment carried out with four experimental groups. The methods involve the application of the research instruments, students' presentations decoding and statistical data processing. The research instruments are: Background questionnaire, Communicative language ability scale, Self-evaluation of foreign language speaking skills inventory, Speaking skills strategies inventory, Beliefs about language learning inventory and Foreign language classroom anxiety scale. The students' presentations (180 of them, in three communication contexts) are transcribed orthographically. The data obtained by the application of the research instruments are processed statistically (descriptive statistics, analysis of variance, correlation analysis). The sample consists of 60 students studying English language in the field of biotechnology, particularly agronomy, food technology, and agroeconomy. The research was carried out at the Faculty of Agronomy in Čačak, University in Kragujevac, in the period 2007-2010 (the experiment was carried out in 2007/2008). The obtained results indicate that continual communication-oriented teaching programmes of appropriate duration increase the level of communicative language ability in a foreign language. This increase is followed by more frequent application of speaking skill strategies, by the decrease of anxiety in foreign language and increase of students' self-confidence in achieving efficient communication in English language for specific purposes in various social contexts. Efficient and appropriate communication in English for specific purposes in various communication contexts is influenced by continual, equal and simultaneous development of all measured elements of communicative language ability (eclectic model of communicative language ability).
Faculty:
Универзитет у Београду, Филолошки факултет
Date:
02-11-2013
Keywords:
komunikativna jezička sposobnost / communicative language ability / English language for specific purposes / teaching programme / speaking skills / strategies / engleski jezik / strani jezik struke / nastavni program / govorne veštine / strategije