Složenice u diskursu elektrotehnike
Compounds in the discourse of electrical engineering
Author
Đurić, Miloš D.
Mentor
Polovina, Vesna
Committee members
Moskovljević, Jasmina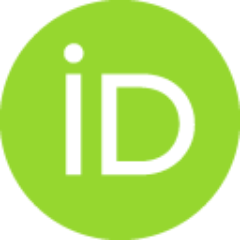 Čubrović, Biljana
Kovačević, Branko

Abstract
U fokusu ove disertacije nalaze se engleske i francuske složenice u diskursu elektrotehnike. Stoga, cilj ove disertacije jeste da opiše ove lingvističke fenomene i da istraži njihovu ulogu u engleskom i francuskom diskursu elektrotehnike, istovremeno istražujući diskursna obeležja ovog specifičnog domena znanja. U disertaciji najpre uvodimo polje, teorijski okvir i podatke zasnovane na korpusu, a onda rezimiramo izvesne lingvističke principe koji su pertinentni za datu temu. Istovremeno, pružamo opis koji pregleda prethodna i tekuća istraživanja složenica u savremenom engleskom i francuskom jeziku. Zatim, nabrajamo najrelevantnije nalaze u vezi sa složenicama, koja smo našli u literaturi, a zatim razmatramo primenjljivost ovih modela i kriterijuma za složenice koje se nalaze pod našom istraživačkom lupom. Pošto kriterijumi koje smo našli u literaturi mogu da se odnose na ograničenu grupu jezičkih elemenata čija je struktura prevashodno binarna, primećeno je da je izuzetno teško, ako ne
...
i potpuno nemoguće, da se ovi fenomeni obuhvate jedinstvenom odrednicom, a to je upravo i razlog zbog koga smo uveli distinkciju između kanoničkih (tj. binarnih) složenica i nekanoničkih (tj. višečlanih) složenica. Ostatak ove disertacije jeste rigorozna analiza korpusa fenomena koji se ispituju. Konačno, rezimiramo svoje nalaze i obezbeđujemo završne napomene. Naše empirijsko istraživanje moglo bi da ima relevantne reperkusije na buduća istraživanja engleskih i francuskih složenica u diskursu elektrotehnike.
English and French compounds in the discourse of electrical engineering are in the focus of this dissertation. Thus, the aim of the dissertation is to describe these linguistic phenomena and to investigate their role in English and French discourse of electrical engineering, while simultaneously exploring the discoursal features of this specific knowledge domain. In this dissertation we introduce the scope, theoretical framework and corpus-based data and then summarise certain applied linguistic tenets pertinent to the subject. At the same time, we provide the account which surveys previous and current research on compounds in contemporary English and French. Then we list the most relevant findings about the compounds, which we have found in the literature, and then we discuss the applicability of these models and criteria for the compounds under investigation. Since the criteria found in the pertinent literature may apply to a limited group of linguistic elements whose structure is p
...
rimarily binary, it has been noticed that it is extremely difficult, if not downright impossible, to bring these phenomena together under a single heading, and that is the main reason why we have introduced the distinction between canonical (i.e. binary) compounds and non-canonical (i.e. multi-constituent) compounds. The remainder of the dissertation is a rigorous corpus-based analysis of the phenomena under investigation. Finally, we summarise our findings and provide concluding remarks. Our empirical investigation may have relevant repercussions on future research on English and French compounds in the discourse of electrical engineering.
Faculty:
Универзитет у Београду, Филолошки факултет
Date:
12-12-2012
Keywords:
složenice / compounds / contemporary english language / contemporary french language / discourse of electrical engineering / discourse analysis / semantics / syntax / acoustics / corpus-based data / savremeni engleski jezik / savremeni francuski jezik / diskurs elektrotehnike / analiza diskursa / semantika / sintaksa / akustika / podaci zasnovani na korpusu