Prozodijski markeri citiranog govora u razgovornom jeziku
Prosodic markers of quoted speech in conversational discourse
Author
Panić, Natalija
Mentor
Polovina, Vesna
Committee members
Moskovljević-Popović, Jasmina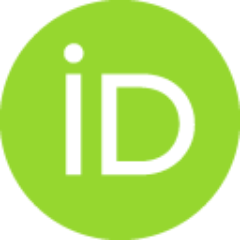 Kašić, Zorka

Abstract
U fokusu ovog istraživanja su promene na planu prozodije (u tempu govora, visini glasa, glasnoći) koje se dešavaju prilikom direktnog citiranja. Cilj ovog istraživanja je pronaći na koje načine govornik koristi prozodijska obeležja da bi odvojio citirani materijal od ostatka svog iskaza. Pored ovog sloja markiranja citiranog govora pratili smo i sloj paralingvističkih obeležja. U ovom istraživanju pod paralingvističkim obeležjima se podrazumevaju modifikacije glasa (nazalizacija, škriputav glas, itd.) sa jedne strane, i gestovi koji prate govor, sa druge strane. S obzirom da je ovo istraživanje u domenu konverzacione analize, ova prozodijska obeležja su analizirana sa auditivnog aspekta, a ne sa akustičkog aspekta. Načinjen je korpus od 10 sati video-snimaka televizijskih emisija razgovornog tipa i 10 sati audio-snimaka spontanih privatnih razgovora, koji je zatim transkribovan, i anotirani su prozodijski i paralingvistički elementi. Analizirali smo ova prozodijska obeležja u slučajevi
...
ma citiranja gde je prisutan leksičko-sintaksički marker (verba dicendi i novi markeri citiranja) i gde citiranje nije bilo markirano leksičko-sintaksički. Naša analiza pokazuje da promene u prozodijskim obeležjima imaju vrlo značajnu ulogu u odvajanju citiranog govora od ostatka iskaza aktuelnog govornika, bez obzira da li je citirani materijal uveden leksičko-sintaksičkim markerom ili ne. Prozodijski i paralingvistički sloj bili su od izuzetnog značaja kada je u pitanju citiranje bez leksičko-sintaksičkog markera. U situacijama citiranja govornik koristi promene u prozodijskim i paralingvističkim obeležjima ne samo da odvoji svoj govor od citiranog materijala, već i da "imitira" "originalnog/e" govornika/e, da neposrednije deluje na sagovornika, kao i da evaluira "originalni" iskaz / sagovornika / kontekst. ii Poredeći situacije citiranja u formalnim i neformalnim razgovorima, došli smo do rezultata koji ukazuju na to da su promene u prozodiji i paralingvističkom sloju veće u neformalnim situacijama, bez obzira koji je tip leksičko-sintaksičkog markera citiranja upotrebljen, kao i bez obzira da li je prisutan leksičko-sintaksički marker ili ne. Zapravo, pokazala se kao netačna opšta pretpostavka da će upotrebljavanje prozodijskih i paralingvističkih promena biti bogatije u slučajevima sa novim markerima citiranja ("like", "go", "kao", "krene", itd.) u odnosu na slučejeve koji su uvedeni uobičajenim glagolima govorenja. Rezultati ovog istraživanja pokazuju da prozodijska obeležja predstavljaju vrlo značajne markere citiranja, ali ne obeležavaju citiranje uvek sva prozodijska obeležja simultano. Naime, promene različitih prozodijskih obeležja mogu imati različite uloge u obeležavanju citiranja: promena nekog prozodijskog obeležja, npr. tempa govora, može markirati početak citiranja, a promena u nekom drugom prozodijskom obeležju, npr. glasnoći, može obeležiti kraj citiranja. Osim toga, promene na planu prozodije prilikom složenog fenomena kakvo je citiranje, po našem mišljenju, ne treba posmatrati odvojeno od paralingvističkih obeležja, koja imaju izuzetnu važnost u komunikaciji licem u lice.
This research is focused on prosodic features: speech rate (i.e. tempo), pitch and loudness as markers of direct quotation. The aim of this research is to find out in which ways the speaker uses prosodic features to separate quoted material from his own actual speech. Along with that layer of marking quoted speech, the layer of paralinguistic features is investigated as well. In this research, paralinguistic features are divided into two main categories: modifications of voice quality (nasalisation, shrieky voice, etc.) and gestures that accompany speech. Since this research is in the scope of conversational analysis, these prosodic features were investigated by focusing on the auditory, functional aspect of speech. Our corpus consisted of 10 hours of video-recorded TV talk-shows and 10 hours of audiorecorded spontaneous private conversations, which were transcribed and annotated for prosodic variations and paralinguistic features. We analysed these prosodic features in the cases of qu
...
otation with lexicalsyntactic framings (verba dicendi and the new quotatives) and without this type of framings. Our analysis shows that the prosodic shifts can have very important role in delimitating speaker's actual speech from quoted speech, whether introduced by the means of lexical-syntactic quotatives or not. Prosodic and paralinguistic features were crucial in the cases where no lexical-syntactic quotative was present. In the situations of quoting, the speaker uses variations in prosody and changes in paralinguistic layer of speech not only to delimitate his words from the words of "original" speaker, but also in order to "immitate" the "original" speaker(s), to create listener's involvement, to evaluate the "original" utterance / speaker / context. Comparing the situations of quoting in the formal and informal conversations, our results show that the changes in prosody and in paralinguistic layer were greater in informal situations, regardless of the type of lexical-syntactic marker, or the presence / iv absence of lexical marker. In fact, the general assumption that the usage of prosodic and paralinguistic features will be richer if the quotation is introduced by the new quotative ("like", "go", etc) than in cases where quotation is introduced by usual verba dicendi was proved wrong. The results of this research show that prosodic features can play significant role in framing quoted speech, but not always all prosodic features simultaneously frame quoted speech. In other words, the changes in different prosodic features can have different roles in marking quoted material: the change in a certain prosodic feature, for example speech rate, can mark the beginning of quotation, and some other prosodic feature, such as change in loudness, can mark the end of quotation. Apart from that, changes in prosody in the complex fenomenon like quoted speech should not be investigated separately, but, we argue, along with paralinguistic features, which have very important supporting role in face-to-face conversations.
Faculty:
Универзитет у Београду, Филолошки факултет
Date:
18-04-2013
Keywords:
prozodijska obeležja / prosodic features / paralingvistička obeležja / citirani govor / verba dicendi / novi markeri citiranja / formalni diskurs / neformalni diskurs / paralinguistic features / quoted speech / verba dicendi / new quotatives / formal discourse / informal discourse