Uticaj različitih tehnika ekstrakcije i destilacije na hemijski sastav etarskog ulja i ekstrakta iz biljnih vresta roda Thymus L.
Effect of different techniques of extraction and distillation on chemical composition of essential oil and extracts from species of the genus thymus l.
Author
Petrović, Slobodan S.
Mentor
Lazić, Miodrag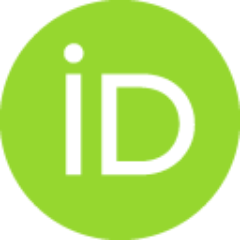 Abstract
The objective of this dissertation is to obtain essential oils and extracts from plants of the genus Thymus L. primarily from wild thyme by different techniques of distillation and extraction, mathematical modeling of the process of supercritical carbon dioxide extraction and investigation of chemical composition, antioxidant and antimicrobial effects of obtained extracts and essential oils . For the isolation of essential oils and extracts it will be used hydrodistillation of essential oil by water and steam in the original device SP -130, hydrodistillation of essential oils in Clevenger apparatus according to the procedure prescribed by the Ph. Jug. IV and Euro Ph. 6.0, supercritical extraction with carbon dioxide and the Soxhlet extraction using 70 % of ethanol and n - hexane. Mathematical modeling of the kinetics of supercritical carbon dioxide extraction at different conditions of pressure and temperature, will be tested on the example of two plant species of the genus Thymus sp.
...
(Thymus serpyllum and Thymus vulgaris) using mathematical models based on differential mass balance. Since there is no data in the literature about application, kinetics and conditions of supercritical extraction for obtaining extracts from wild thyme chemical composition, antioxidant and antimicrobial activity has been determined only for this plant species. The results showed that the essential oil of wild thyme obtained in the SP -130 and the essential oil obtained in Clevenger apparatus have the highest content of sesquiterpene components, while their content in extracts obtained by extraction by Soxhlet and supercritical fluid extraction was much lower. Gas chromatographic analysis of some the most common components in the essential oil of wild thyme: trans- nerolidol, germacrene D, thymol, δ-cadinene and -bisabolene. Results of the chemical composition of supercritical extracts differ significantly from the literature in qualitative and quantitative terms. Among all of investigated extracts and essential oils, supercritical extract FR1 contained most monoterpenes (30.36%), primarily from the group oxidized monoterpenes (30.24 %), with thymol as the dominant component (29.36%). The essential oil of wild thyme showed significant antioxidant activity, more potent than BHT and BHA, and can be used as an antioxidant component in the form of a nutritional supplements for the prevention or slowing down of the oxidative stress caused by free radicals, or as potential natural antioxidants in the food industry instead synthetic antioxidants, BHT and BHA. It was shown that in DPPH radical assay the order from the strongest to the weakest antioxidant activity of essential oils and extracts of wild thyme was: essential oil obtained in the SP-130, essential oil obtained in the apparatus by Clevenger, BHA, ethanol extract, ethanol extract/pretreatment with n -hexane, BHT, supercritical extract 30 MPa, n-hexane extract, supercritical extract FR1 and the supercritical extract FR2. The essential oil and extracts of wild thyme exhibit a pronounced antibacterial and antifungal activity on all of the tested bacterial strains, the Gram (+) and Gram (-), and fungi in comparison to commercial antibiotics, ampicillin and streptomycin and commercial fungicides bifonazole, ketoconazole used as controls. Also, antibacterial and antifungal activity of essential oils and extracts of wild thyme is comparable with thymol ( 99% purity). Supercritical extracts of wild thyme exhibited a significant antimicrobial activity against all tested bacteria (MIC 0.038-0.2 mg/ml, MBC 0.075-0.3 mg/ml). Inhibition values for ethanolic extract ranged MIC 0.038 - 0.2 mg/ml, MBC 0.15-0.3 mg0/ml. Inhibition values for ethanol extract/pretreatment with n-hexane ranges MIC 0.075-0.15 mg/ml, MBC 0.15-0.3 mg/ml. Also, the essential oil exhibited a significant antimicrobial activity against all tested bacteria (MIC 0.019-0.15 mg/ml, MBC 0.039-0.3 mg/ml). Reference antibiotics: Streptomycin (MIC 0.05-0.3 mg/ml, MBC 0.1-0.5 mg/ml) and Ampicillin (MIC 0.3-0.8 mg/ml, MBC 0.5 -1.25 mg/ml), and standard thymol (MIC 0.025 - 0.1 mg/ml, MBC 0.05-0.1 mg/ml). Supercritical extracts exhibited a significant antifungal activity against all tested fungi, (MIC 0.017 to 0.15 mg/ml, MBC 0.075 to 0.3 mg/ml). Ethanol extract exhibited antifungal activity in the range MIC 0.075-0.15 mg/ml, MBC 0.15-0.3 mg/ml). Ethanol extract/pretreatment with n-hexane is (MIC 0.075 to 0.3 mg/ml, MBC 0.15 to 0.7 mg/ml). The essential oil has affected all tested fungi inhibitory in the range MIC 0.0195 - 0.039 mg/ml and MBC 0.039 to 0.078 mg/ml. Reference antifungals Ketoconazole (MIC 0,2-2,5 mg/ml, MBC 0.5-3 mg/ml), and Bifonazole (MIC 0.1-0.2 mg/ml, MBC 0.2-0.3 mg/ml), and standard thymol (MIC 0.01 - 0.025 mg/ml, MBC 0.01-0.5 mg/ml)
Faculty:
Универзитет у Нишу, Технолошки факултет, Лесковац
Date:
14-05-2013
Projects:
Keywords:
Etarska ulja / Thymus serpyllum L. / Thymus vulgaris L. / hydrodistillation / supercritical extraction / essential oil / chemical composition / antioxidant activity / antimicrobial activity / extraction kinetics / mathematical modeling / antimikrobna aktivnost / Etarska ulja / nadkritična ekstrakcija / antioksidativna aktivnost