Istraživanje prostorne uniformnosti indikatora toplotnog komfora u zgradama
Author
Stevanović, Žana Ž.
Mentor
Ilić, Gradimir
Committee members
Blagojević, Bratislav
Vukić, Mića
Živković, Predrag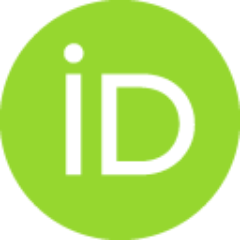 Banjac, Miloš

Abstract
The research presented in this PhD thesis is directly linked to the achievement of sustainable building development analysis of indoor environment quality. The indoor environment quality includes the achieved level of heat, air, light, noise and aesthetic comfort. In the presented PhD thesis, special attention was paid to thermal comfort. Fundamental processes of mass, momentum and heat transfer are used to describe the various mechanisms of sensible and latent heat transfer from the human being to the environment and vice versa. The investigations were conducted by experimental, numerical and statistical methods. While investigating within PhD thesis, the following scientific contributions have been made: - Concerning the two-equation turbulence models, special attention was paid to the influence of production and dissipation terms of turbulent kinetic energy due to the fluctuation of body forces. - Varying empirical constants containing modeled terms of the differential equation for
...
ε, the modifications were proposed for the empirical constant C 3 in the way that its value is declared variable as a function of the ratio of flow velocity component in the direction of the gravity vector and lateral directions, and an expression for its determination is proposed. - Concerning the heat transfer radiation model, the new model of radiation have been proposed that treats air contaminated by carbon dioxide as a nontransparent medium, and an expression is proposed in order to determine the effective emissivity of contaminated air. The experimentally obtained values of the general thermal comfort indicators were the basis for the validation of the mathematical models proposed in the presented PhD dissertation. The proposed models are built into a numerical code of the commercial software PHOENICS, and parametric analysis was conducted through a series of six test cases, starting from the basic model, which is characterized by the fact that the turbulent model and heat transfer by radiation model are built-in, up to the case C_B which includes both modifications. In addition to the standard procedure of error analysis, statistical analysis of a complex array has been conducted, so additional statistical indicators have given the right information about the each model quality. Based on the results of the numerical experiments, it was shown that the model of radiation compared to the turbulence model in the distribution of thermal characteristics and general thermal comfort indicators has a dominant role.
Faculty:
Универзитет у Нишу, Машински факултет
Date:
09-07-2015
Projects:
Keywords:
Toplotni komfor / Thermal comfort / natural ventilation / turbulence models / nontransparent media model of radiation / PMV-PPD / prirodna ventilacija / prenos toplote / turbulentni modeli / model netransparentnog medijuma zračenja / PMV-PPD