Primena ortogonalnih funkcija u modeliranju dinamičkih sistema i upravljanju sistemima sa fazi kliznim režimima
Orthogonal Functions Applied in Modeling of Dynamical Systems and Control of Systems with Fuzzy Sliding Modes
Author
Milojković, Marko T.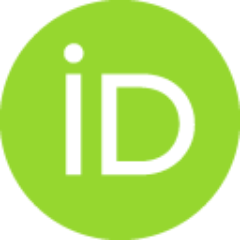 Mentor
Antić, Dragan

Abstract
Research aim of this dissertation is the possibility of appliance of specific, for the first time developed in such a manner, orthogonal functions in modeling and control of dynamical systems. Full historical review and modern tendencies in this area of research are given. Based on existing results, a new mathematical framework and tools are developed, useful for deriving and analyzing different types of orthogonal functions. Based on the new transformations in complex domain, orthogonal, quasi orthogonal and almost orthogonal functions are derived, suitable for application in technical systems. Functions obtained in such a manner are used for designing orthogonal, almost and quasi orthogonal filters which can be successfully used in electronics, circuit theory, digital signal processing, telecommunications... This dissertation emphasizes their potential use in modeling and control of dynamical systems. All designed filters are also practically realized as printed circuit boards and ve
...
rified by experiments. Optimal approximation of the real signals in the form of orthogonal developments enables modeling of dynamical systems using new orthogonal functions with great simplicity and accuracy. This is demonstrated by experiments and comparative analysis with other modeling methods on three-tank hydraulical system, DC servo drive and transport system. Developed functions are also very convenient for the design of optimal and adaptive control systems. This is demonstrated with experiments on practically realized antenna system. Functions are also used in order to improve performances of systems with fuzzy sliding modes control. Series of experiments on anti-lock braking system are performed to demonstrate the advantages of such a control over other types of control.
Faculty:
Универзитет у Нишу, Електронски факултет
Date:
2011
Keywords:
Dinamički sistemi