Odbrana kreativnosti: Vilijam Blejk u savremenoj književnoj kritici, pedagogiji i umetnosti
A defense of creativiy: William Blake in contemporary criticism, pedagogy and art
Author
Bančević Pejović, Ivana
Mentor
Bogoeva-Sedlar, Ljiljana
Committee members
Nastić, Radmila
Petrović, Lena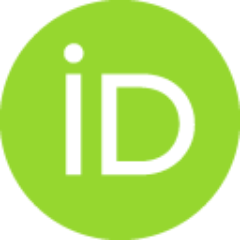 Abstract
Doktorska disertacija, Odbrana kreativnosti: Vilijam Blejk u savremenoj književnoj kritici, umetnosti i pedagogiji, prati uticaj stvaralaštva Vilijama Blejka (1757-1827) na određeni broj savremenih književnih teoretičara i kritičara, pedagoga i dramskih pisaca. Zaključak do kog disertacija dolazi jeste da centralni koncept Blejkovog stvaralaštva, Blejkovo ubeđenje da stanje u kome se čovečanstvo nalazi umetniku nalaže da svojom delatnošću ljudima "čisti vrata percepcije", vremenom nije izgubio ništa od revolucionarnog značaja. Naprotiv, u situaciji kada je očigledno da, u jeku globalne ekološke krize i zagađenja biološke životne sredine, čovečanstvo mora medijskom ekologijom da se brani i od moralne zagađenosti kanala kojima se prenose informacije, znanje i istina, taj zadatak, koji je Blejk sebi kao umetnik zacrtao, privlači sve veći broj sledbenika. Komparativno proučavanje brojnih autora obavljeno u ovoj doktorskoj disertaciji pokazalo je da veliki boj njih, pod uticajem Vilijama Bl
...
ejka, ogromnu pažnju posvećuje pedagogiji i u centar svog stvaralačkog interesovanja stavlja odnos prema deci i prema znanju, bez obzira na različita prvobitna polazišta i različite prvobitne fascinacije Blejkom. U uvodnom delu disertacije ističe se značaj istraživanja britanskog istoričara, Edvarda Palmera Tompsona, posvećenih antinomijskim tradicijama kojima je, po Tompsonu, Blejk pripadao. Tompsonovo interesovanje za Blejka započeto je tokom revolucionarnih šezdesetih, kada je na Kolumbija univerzitetu u Americi održao svoja prva predavanja o Blejku. Posle izuzetno značajne karijere, uvek vidno bliske Blejku, ovaj autor, počasni profesor na Kembridžu, poznat po kapitalnoj studiji The Making of the English Working Class (1963) (Stvaranje engleske radničke klase), umro je radeći na studiji o Blejku, Witness against the Beast: William Blake and the Moral Law (1993) (Svedok protiv zveri: Vilijam Blejk i moralni zakon), posthumno objavljenoj. Njegovom kritičkom pristupu bliski su svi analitičari društva prikazani u ovom delu disertacije, posebno američki profesor, Vilijam Spanos (u knjizi The End of Education: Toward Posthumanism (Pedagogy and Cultural Practice) (1992) (Kraj obrazovanja: ka posthumanizmu (Pedagogija i Kulturna praksa)) i njegov sunarodnik, Fredi Perlman, u studiji Protiv Levijatana, protiv Njegove Priče! (1983). Na koricama pomenutih knjiga nalaze se reprodukcije Blejkovih likovnih radova kako bi idejna polazišta društvene kritike ovih autora bila od samog početka jasno predočena.
The thesis A Defense of Creativity: William Blake in contemporary criticism, pedagogy and art, submitted to the University of Kragujevac in Serbia for the degree of Doctor of Philosophy, analyzes the presence of William Blake in contemporary criticism, pedagogy and drama. Using E. P. Thompson's posthumously published study on Blake and British antinomianism, Witness against the Beast: William Blake and the Moral Law, this dissertation shows how Blake's resistance to all forms of oppression is connected not only to the antinomian traditions of the past but also to the developments of liberation theology, pedagogy of the oppressed, and the theatre of the oppressed movement in the present. Before the arguments used by Paulo Freire, the founder of the Pedagogy of the Oppressed, and Augusto Boal, the founder of the Theatre of the Oppressed, are shown to be unfolding along the same line of thought as Blake's, the dissertation traces how and why some of the most renowned XX century literary a
...
nd cultural critics, such as Northrop Frye, F. R. Leavis, Kathleen Raine, Jacob Bronowski, Herbert Marcuse and others, deeply affected by Blake, developed in the same direction and ultimately focused their critical attention on education. Institutional control of knowledge, and the kind of pedagogy through which selected and biased knowledge is disseminated through all levels of education, became for them key fields of interest, shared by all who value true liberty and freedom from oppression. The role of art in society, its place in education and its role in liberation, the kind of awareness it provides and the value of the insights it generates, were questions that obsessed Blake and questions that continue to preoccupy his followers, scholars, social critics, teachers and artists, as well as playwrights (George Bernard Shaw, Adrian Mitchell, Jack Shepherd, Jеz Butterworth, Naomi Wallace), highlighted in this dissertation.
Faculty:
Универзитет у Крагујевцу, Филолошко-уметнички факултет
Date:
28-02-2015
Keywords:
posthumanizam / posthumanism / književnost i nauka / alternativne intelektualne struje / Novi Jerusalim / zloupotreba hrišćanstva / antinomijanizam / teologija oslobođenja / pedagogija oslobođenja / Blejk u savremenoj drami / literature and science / alternative intellectual traditions / New Jerusalem / abuse of Christianity / antinomianism / Liberation theology / Liberation pedagogy / Blake in contemporary drama