Funkcija adverbijalnih partikula u engleskim fraznim glagolima i njihovi srpski prevodni ekvivalenti
The function of adverbial particles in English phrasal verbs and their Serbian translation equivalents
Author
Glođović, Anica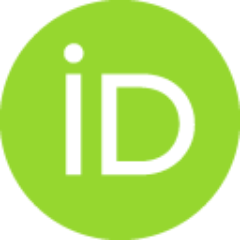 Mentor
Novakov, Predrag
Committee members
Kovačević, Miloš
Mišić Ilić, Biljana M.

Abstract
Ova disertacija bavi se proučavanjem funkcija adverbijalnih partikula down, off, up i out u engleskim fraznim glagolima i njihovim statusom u sistemima glagolskog vida odnosno glagolske semantike, a zatim i analizom njihovih srpskih prevodnih ekvivalenata. Na osnovu predmeta istraživanja ova disertacija može se svrstati u širu oblast kontrastivne lingvistike, a uže posmatrano u oblast deskriptivnog jednosmernog kontrastiranja engleskog i srpskog jezika. Ciljevi ovog istraživanja su višestruki i najpre se tiču se ispitivanja uticaja datih partikula, a zatim i morfosintaksičkih svojstava srpskih prevodnih ekvivalenata (prefiksacije) na kategorije glagolskog vida i tipa glagolske situacije sa namerom da se definiše njihova potencijalna vidska funkcija ili funkcija modifikovanja tipa glagolske situacije. Kao jezički uzorak za ispitivanje poslužila su dela savremene britanske književnosti i njihovi prevodi na srpski jezik te istraživanje odražava trenutno stanje na ovom polju. U radu su pr
...
imenjene deskriptivne i kontrastivne metode za utvrđivanje morfosintaskičkih i semantičkih osobina fraznih glagola u engleskom jeziku i njihovih prevodnih ekvivalenata u srpskom jeziku. Isto tako, prikupljeni podaci analizirani su kvantitativno (primenom osnovne metode statističke obrade podataka) i kvalitativno (detaljnom analizom na osnovu sintaksičkih testova za utvrđivanje glagolskog vida i tipa glagolske situacije).
This dissertation focuses on the function of the adverbial particles down, off, up и out in English phrasal verbs and their status in the systems of verbal aspect and Aktionsart. It also encompasses the analysis of their Serbian translation equivalents in the same research frame. The subject of this study places it in the field of contrastive linguistics, i.e. descriptive one-way contrasting of English and Serbian. The aims of this thesis essentially include the analyses of the effects that these English particles and morphosyntactic features of the Serbian translation equivalents (prevailing prefixes) have on verbal aspect and Aktionsart; therefore, the goal of this study aims at defining English particles' and Serbian prefixes' potential aspectual function or Aktionsart modifying function in order to determine the similarities and differences between them. The empirical research was conducted on the corpus provided from the modern British novels and their translations into Serbian s
...
o that it can reflect the contemporary state in this field. This dissertation also applies descriptive and contrastive methods for yielding results on morphosyntactic and semantic features of English phrasal verbs and their Serbian translation equivalents. The collected data were subjected to both quantitative (basic statistical techniques) and qualitative analysis (a meticulous examination based on syntactic tests for determining the classes of verbal aspect and Aktionsart).
Faculty:
Универзитет у Крагујевцу, Филолошко-уметнички факултет
Date:
07-05-2014
Keywords:
kontrastivna lingvistika / adverbijalna partikula / frazni glagol u engleskom jeziku / glagolski vid