Prekondicioniranje izolovanog srca ishemijom i inhibitorima protonske pumpe: efekti na kardiodinamiku i koronarni protok
Preconditioning of isolated rat heart with ischemia and proton pump inhibitors: Effects on cardiodinamic and coronary flow
Author
Jeremić, Nevena
Mentor
Jakovljević, Vladimir
Committee members
Novokmet, Slobodan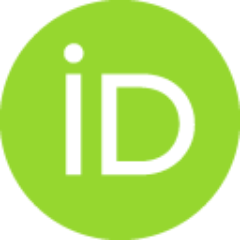 Đurić, Dragan
Folić, Marko

Abstract
Cilj ove studije je bio da ispita efekate prekondicioniranja ishemijom i efekte akutne administracije različitih lekova iz grupe inhibitora protonske pumpe kao farmakoloških agenasa u modelu prekondicioniranja na funkcionisanje miokarda i koronarnu cirkulaciju izolovanog srca pacova kao i moguću ulogu oksidacionog stresa. Metode. U studiji je analizirano 60 pacova (Vistar albino soj, muški pol, starosti 8 nedelja, telesne mase 250±50g) kojima se izolovalo srce i perfundovalo metodom retrogradne perfuzije po Langendorfu (Langendorff apparatus, Experimetria Ltd, 1062 Budapest, Hungary) pri konstantnom koronarnom perfuzionom pritisku od 70 sm H2O. Istraživanje je bilo podeljeno u pet (5) eksperimentalnih grupa. Vrednost koronarnog protoka su određivane floumetrijski. U levoj komori su kontinuirano praćeni parametri funkcije leve komore: a) dp/dt max - maksimalna stopa promene pritiska u levoj komori, b) dp/dt min - minimalna stopa promene pritiska u levoj komori,
...
v) SLVP - sistolni pritisak leve komore, g) DLVP - dijastolni pritisak leve komore i đ) HR - srčana frekvenca. U uzorcima koronarnog venskog efluenta spektrofotometrijskim metodama su određivani sledeći markeri oksidacionog stresa: indeks lipidne peroksidacije – meren kao TBARS, azot monoksid u formi nitrita (NO2), superoksid anjon radikal (O2 -), i vodonik peroksid (H2O2). Rezultati. Rezultati istraživanja su prikazani na 10 tabela i 50 grafikona. Sumarno posmatrano, ishemijsko prekondicioniranje je najpozitivniji efekat ostvarilo u očuvanju perfuzije miokarda i srčane frekvence, dok je prekondicioniranje farmakološkim agensima (lekovima iz grupe inhibitora protonske pumpe) pokazalo bolje rezultate u očuvanju oba parametra kontraktilnosti. Kardiodinamski efekti svih ispitivanih lekova iz grupe IPP nisu bili posredovani oksidacionim stresom. Zaključak. Obe vrste prekondicioniranja su pokazale pozitivan efekat na funkcionalni oporavak miokarda, s tim što je taj uticaj u slučaju farmakološkog prekondicioniranja bio dominanatan na očuvanje kontraktilne sile, dok je u slučaju ishemijskog prekondicioniranja efekat bio fokusiran na očuvanje koronarne reaktivnosti srca. Prilikom međusobnog poređenja ostvarenih efekata ispitivanih IPP, možemo zaključiti da se najznačajniji pozitivni efekat na oporavak miokarda sreće u slučaju omeprazola i pantoprazola.
The aim of this study was to investigate the effect of applying preconditioning ischemia and effects of acute administration of different drugs from the group of proton pump inhibitors as pharmacological agents in the model of preconditioning on myocardial function and coronary circulation in isolated rat heart as well as the possible role of oxidative stress. Methods. Sixty rats (Wistar, albino, males, aged 8 weeks, body weight 250±50 g) had the hearts isolated and perfused by using retrograde perfusion method according to Lagendorff (Langendorff apparatus, Experimetria Ltd, 1062 Budapest, Hungary) at constant coronary perfusion pressure of 70 cm H2О. The research included five (5) experimental groups. The values of coronary flow were determined fluorometrically. The next parameters of left ventricle function were continuously followed: a) dp/dt max – maximum rate of pressure change in the left ventricle, b) dp/dt min - minimum rate of pressure change in the lef
...
t ventricle c) SLVP – systole left ventricle pressure, d) DLVP - diastole left ventricle pressure and e) HR – heart rate. In the samples of coronary venous effluent the following parameters were determined using spectrophotometric methods: lipid peroxidation index – measured as TBARS, nitrogen monoxide in the form of nitrite (NO2), superoxide anion radical (O2 -), and hydrogen peroxide (H2О2). Results. The research results are presented in 10 tables and 50 graphs. In summary, ischemic preconditioning is the most positive effect achieved in the preservation of myocardial perfusion and heart rate, while the preconditioning pharmacological agents (drugs from the group of proton pump inhibitors) showed better results in terms of both parameters contractility. Effects on cardiodynamic of all the tested drugs from the group of PPIs were not mediated by oxidative stress. Conclusion. Both types of preconditioning showed positive effect on functional recovery of the myocardium, with the impact in the event of pharmacological preconditioning that was most dominant on the preservation of contractile force, while in the case of ischemic preconditioning effect was focused on preservation of coronary heart reactivity. When mutual comparison of actual effects of tested IPP, we can conclude that the most important positive effect on the recovery of myocardial we noted in the case of omeprazole and pantoprazole.
Faculty:
University of Kragujevac, Faculty of Medical Sciences
Date:
14-10-2015
Keywords:
Inhibitori protonske pumpe / Proton pump inhibitors / preconditioning / ischemia / isolated heart / coronary flow / cardiodinamic / prekondicioniranje / ishemija / izolovano srce / koronarni protok / kardiodinamika