Imunomodulatorna i antioksidativna svojstva 10- hidroksi-2-dekanoične kiseline
Immunomodulatory and antioxidant properties of 10-hydroxy-2-decanoic acid
Author
Mihajlović, Dušan A.
Mentor
Čolić, Miodrag
Committee members
Lukić, Miodrag
Zelen, Ivanka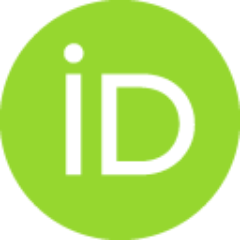 Vučević, Dragana

Abstract
10-hidroksi-2-dekanoična kiselina (10-HDA) je jedinstvena i najzastupljenija nezasićena masna kiselina matičnog mleča. Iako prvi naučni radovi o ovoj masnoj kiselini datiraju još od pedesetih godina prošlog veka, dosadašnja istraživanja, uglavnom na in vitro animalnim modelima, su pokazala njeno anti-inflamatorno svojstvo. Međutim, veoma malo se zna o njenoj imunomodulatornoj i antioksidativnoj ulozi. Stoga smo mi u ovoj studiji ispitivali efekat 10-HDA na funkcije humanih ćelija imunskog sistema in vitro, kao i njeno potencijalno antioksidativno svojstvo. Dobijeni rezultati su pokazali da je 10-HDA u milimolarnim koncentracijama (1mM i 2mM) inhibirala oksidativni prasak humanih neutrofila periferne krvi stimulisanih forbol-12-miristat-13-acetatom (PMA), N-formil-L-metionil-L-leucil-L-fenilalaninom (fMLP) ili opsonizovanim zimozanom (opZy) u kulturi. Osim toga, ova masna kiselina je u istim koncentracijama inhibirala kako spontanu, tako i PMA, fMLP i opZy indukovanu apopt
...
ozu, ali i intenzitet PMA uzrokovane NEToze (engl. Neutrophil Extracellular Traps) humanih neutrofila. U kulturama humanih mononuklearnih ćelija periferne krvi (PBMNC) stimulisanim fitohemaglutininom (PHA) 10-HDA je u koncentraciji od 500μM ispoljila pretežno supresivni efekat na proliferaciju PBMNC. Ovaj proces je bio praćen smanjenom produkcijom interleukina (IL)-2. U istoj koncentraciji, 10- HDA je inhibirala sekreciju IL-1β i faktora nekroze tumora (TNF)-α. Analizirajući citokinski T "helper" (Th) profil u ovim kulturama pokazano je da je 10-HDA, u koncentraciji od 500μM, inhibirala Th1 i Th2 polarizaciju imunskog odgovora, a nije značajnije modulisala Th17 imunski odgovor. Takođe, u ovoj studiji je ispitivan uticaj 10-HDA na maturaciju i funkciju humanih dendritskih ćelija monocitnog porekla (MoDC). 10-HDA je, u koncentraciji od 500μM, inhibirala maturaciju MoDC stimulisanih lipopolisaharidom (LPS). Ovako stimulisane MoDC su produkovale manje količine IL-12, IL-18 i TNF-α, i inhibirale Th1 i Th2 polarizaciju imunskog odgovora, što je zaključeno na osnovu smanjenja koncentracije interferona (IFN)-γ i IL-4 u supernatantima ko-kultura 10-HDA-tretiranih MoDC i alogenih CD4+ T limfocita periferne krvi. Nasuprot ovim rezultatima, 10-HDA je, u niskoj koncentraciji (50μM), stimulisala Th1, a inhibirala Th2 imunski odgovor. Ispitujući antioksidativno svojstvo 10-HDA, na eksperimentalnim modelima bez ćelija, u kojima se reaktivne kiseonične vrste produkuju čisto hemijskim putem, pokazano je da ova masna kiselina, u milimolarnim koncentracijama (1mM- 4mM), ima sposobnost da "sakuplja", odnosno reaguje sa superoksid anjon radikalom i hipohlornom kiselinom i tako smanjuje njihovo reaktivno delovanje. Na osnovu dobijenih rezultata može se zaključiti da 10-HDA ispoljava dozno- zavisan efekat na odgovor humanih imunskih ćelija in vitro, pri čemu u visokim koncentracijama (0,5mM-2mM) deluje inhibitorno, a u niskim koncentracijama (50μM) blago stimulatorno. Takođe, pokazano je da 10-HDA u milimolarnim koncentracijama (1mM-4mM) ispoljava direktno antioksidativno svojstvo.
10-hydroxy-2-decanoic acid (10-HDA) is unique and the most common fatty acid of royal jelly. Although the first scientific papers about this fatty acid originate from fifties of the last century, very little is known about its immunomodulatory and antioxidative activity. Therefore, we examined the effects of 10-HDA on the function of human immune cells in vitro, as well as its potential antioxidative properties. The obtained results showed that 10-HDA at millimolar concentrations (1mM and 2mM) inhibited oxidative burst of human peripheral blood neutrophils stimulated with phorbol-12-myristate-13-acetate (PMA), N-formyl-L-methionyl-L-leucyl-L-phenylalanine (fMLP) or opsonized zymosan (opZy) and neutrophil extracellular traps formation induced by PMA. In addition, 10-HDA at the same concentrations inhibited spontaneous apoptosis, as well as PMA-, fMLP- and opZy-induced apoptosis of neutrophils. 10-HDA, at concentration of 500μM, inhibited the proliferation of phytohaemaggluti
...
nin-activated human peripheral blood mononuclear cells (PBMNCs), and the process was followed by a decrease in the production of interleukin 2 (IL-2). At the same concentration, 10-HDA inhibited the production of IL-1β and tumor necrosis factor-α (TNF-α) by stimulated PBMNCs. Regarding T helper (Th) cytokine profile, higher concentration of 10-HDA (500μM), in contrast to the lower one (50μM), inhibited both Th1 and Th2 responses, whereas the Th17 response was not significantly modulated, as judged by the levels of interferon-γ (IFN-γ), IL-5 and IL-17A in culture supernatants, respectively. The effect of 10-HDA on maturation and functions of human monocyte-derived dendritic cells (MoDCs) was also investigated. A lower dose (50 μM) stimulated T helper (Th)1 and down-regulated Th2 immune responses, as judged by the levels of IFN-γ and IL-4, respectively, in supernatants of 10-HDA-treated MoDCs cultivated with allogeneic CD4+ T cells. In contrast, a higher dose of 10-HDA (500 μM) inhibited maturation of lipopolysaccharide (LPS)-stimulated MoDCs. Such treated MoDCs produced lower levels of IL-12, IL-18 and TNF-α and down-regulated both Th1 and Th2 immune responses. Examining the antioxidant properties by using cell-free systems, we demonstrated that 10- HDA at millimolar concentrations is a scavenger of superoxide anion radical and HOCl. In conclusion, our results suggest that 10-HDA exerts different activity on human immune cells, depending on applied concentrations, which is important when considering its therapeutic immunomodulatory property. In addition, it was shown that 10-HDA, at millimolar concentrations, exerts direct antioxidant properties.
Faculty:
Универзитет у Крагујевцу, Факултет медицинских наука
Date:
27-10-2015
Keywords:
10-hidroksi-2-dekanoična kiselina / 10-hydroxy-2-decenoic acid / neutrofili / mononuklearne ćelije periferne krvi / dendritske ćelije monocitnog porekla / imunomodulatorna aktivnost / antioksidativna aktivnost / neutrophils / peripheral blood mononuclear cells / monocyte-derived dendritic cells / immunomodulatory activities / antioxidant properties