Determinante troškova lečenja vanbolničke pneumonije
Determinants of cost of illness of Community-acquired pneumonia
Author
Ćupurdija, Vojislav
Mentor
Jakovljević, Mihajlo B.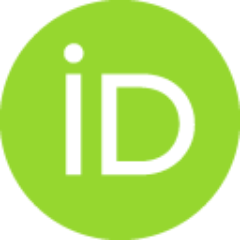 Committee members
Lazić, Zorica
Dragojević-Simić, Viktorija
Petrović, Marina
Đorđević, Nataša

Abstract
Vanbolnička pneumonija se definiše kao potencijalno ozbiljna bolest sa visokom incidencom i značajnim ekonomskim uticajem. Ova studija se bavila utvrđivanjem prosečnog troška lečenja vanbolničke pneumonije u bolničkim uslovima, po pacijentu, u KC Kragujevac, uz prikaz i analizu svih determinanti koje utiču na njegov ukupan iznos i upoređenje dobijenih podataka sa rezultatima dobijenih iz sličnih studija u Evropi i svetu. Planirana je i sprovedena kao prospektivna studija. Procena težine bolesti i rizik mortaliteta su procenjivani uz pomoć indeksa težine pneumonije (pneumonia severity index - PSI) i CURB-65 (Confusion – Urea - Respiratory rate - Blood pressure - age ≥ 65 years) skale. Uzorak se sastojao od 95 pacijenata hospitalizovanih zbog dijagnostikovane vanbolničke pneumonije. Analiza troškova je sprovedena iz društvene perspektive, sa vremenskom odrednicom od jedne godine. Direktni i indirektni troškovi po pacijentu lečenom od vanbolničke pneumonije su iznosili 696 ± 531 i 410 ± 2
...
83 evra, koji su zajedno sačinjavali ukupne troškove u iznosu od 1,106 ± 657 evra. Ukupni ekonomski uticaj čitave kohorte pacijenata je iznosio 105,087 evra (66,109 direktnih i 38,979 evra indirektnih troškova). Najznačajnije stavke u ukupnoj strukturi troškova su bile: troškovi apsentizma, troškovi dijagnoze i lečenja komorbiditeta, lekovi, kiseonik i derivati krvi. Vrednosti CURB-65 i PSI skora su bili u korelaciji sa indirektnim troškovima lečenja vanbolničke pneumonije. Vrednost PSI skora je bila u pozitivnoj korelaciji sa ukupnim troškovima lečenja vanbolničke pneumonije. Nijedan skor nije pokazao jasnu povezanost sa direktnim troškovima lečenja vanbolničke pneumonije. Procena težine bolesti na prijemu ne pokazuje povezanost sa troškovima lečenja bolesti. Ova činjenica se najverovatnije može dovesti u vezu sa nepotrebnim prijemima na bolničko lečenje pacijenata sa vanbolničkom pneumonijom koji se mogu lečiti ambulantno ili dugim trajanjem bolničkog lečenja, kao i sa prekomernim propisivanjem antibiotika. Pružanje više konkretnih dokaza lekarima u pogledu ekonomski efikasnih medicinskih intervencija sa ciljem lečenja pneumonije bi značajno poboljšalo kliničke ishode i indukovalo uštede, pa se samim tim usvajanje dugoročnih strategija sa ciljem preoblikovanja načina razmišljanja medicinskog osoblja nameće kao neophodnost.
Community-acquired pneumonia is defined as a potentially severe illness with high incidence and significant economic impact. The objective of this study was to assess the direct and indirect costs of diagnosing and treating community-acquired pneumonia (CAP), correlating those costs with CAP severity at diagnosis and identifying the major cost drivers which determinate average cost of illness, per patient, in Clinical center Kragujevac, with comparison of results obtained with results from similar trials conducted in Europe and worldwide. This was a prospective cost analysis study using bottom-up costing. Clinical severity and mortality risk were assessed with the pneumonia severity index (PSI) and the mental Confusion-Urea-Respiratory rate-Blood pressure-age ≥ 65 years (CURB-65) scale, respectively. The sample comprised 95 inpatients hospitalized for newly diagnosed CAP. The analysis was run from a societal perspective with a time horizon of one year. Expressed as mean ± st
...
andard deviation, in Euros, the direct and indirect medical costs per CAP patient were 696 ± 531 and 410 ± 283, respectively, the total per-patient cost therefore being 1,106 ± 657. The combined budget impact of our patient cohort, in Euros, was 105,087 (66,109 and 38,979 in direct and indirect costs, respectively). The major cost drivers, in descending order, were the opportunity cost (lost productivity); diagnosis and treatment of comorbidities; and administration of medications, oxygen, and blood derivatives. The CURB-65 and PSI scores both correlated with the indirect costs of CAP treatment. The PSI score correlated positively with the overall frequency of use of health care services. Neither score showed any clear relationship with the direct costs of CAP treatment. Clinical severity at admission appears to be unrelated to the costs of CAP treatment. This is mostly attributable to unwarranted hospital admission (or unnecessarily long hospital stays) in cases of mild pneumonia, as well as to over-prescription of antibiotics. Authorities should strive to improve adherence to guidelines and promote cost-effective prescribing practices among physicians. Providing more concrete evidence to medical workers aiming at economically efficient medical interventions with the purpose of treating pneumonia would improve clinical outcomes significantly and induce savings.
Faculty:
Универзитет у Крагујевцу, Факултет медицинских наука
Date:
01-09-2015
Keywords:
Vanbolnički stečena pneumonija / Community-acquired pneumonia / trošak lečenja / troškovi i analiza troškova / hospitalizacija / indeks težine bolesti / SKW Cost of illness / Costs and cost analysis / Hospitalization / Disease severity index