Upoređenje odnosa troškova i efikasnosti fidaksomicina i vankomicina u lečenju kolitisa izazvanog sa Clostridium difficile pomoću Markovljevog modela
Comparison of the cost-effectiveness fidaxomicin and vancomycin in the treatment of colitis caused by Clostridium difficile by using a Markov model
Author
Marković, Veroljub
Mentor
Janković, Slobodan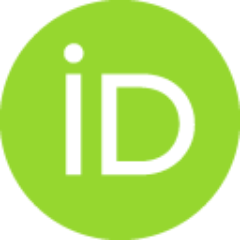 Committee members
Milovanović, Dragan
Dragojević-Simić, Viktorija

Abstract
UVOD:Kolitis izazvan toksinom bakterije Clostridium difficile nastaje posle upotrebe antibiotika i predstavlja teško oboljenje sa visokim morbiditetom i mortalitetom. Novi makrociklični antibiotik fidaksomicin je 8 puta aktivniji in vitro od vankomicina protiv Clostridium-a difficile, ali je oko 30 puta skuplji. Cilj ove studije je bio da pokaže da li je sa aspekta odnosa troškova i efikasnosti opravdano finansiranje korišćenja fidaksomicina u praksi od strane fonda zdravstvenog osiguranja u Srbiji. METOD:Studija je sprovedena kroz izradu farmakoekonomskog Markovljevog modela, koji je uporedio odnos troškova i efikasnosti fidaksomicina i vankomicina za oralnu upotrebu. Podaci o efikasnosti oba leka su bili preuzeti iz publikovanih kliničkih studija koje su metodološki validno urađene, dok su troškovi bili izračunati na osnovu vodiča za lečenje kolitisa izazvanog sa Clostridium difficile i cena lekova i usluga koje priznaje Republički fond za zdravstveno osiguranje u Srbiji (RFZO). U ob
...
zir su bili uzeti samo direktni troškovi lečenja, iz perspektive RFZO-a. Model ima 6 ciklusa u trajanju od 15 dana svaki. Za izradu modela je korišćen program Mikrosoft Ekscel 2007. REZULTATI:Inkrementalni odnos troškova i efekata kada se uporede fidaksomicin i vankomicin ukazuje da treba platiti 36,092,951.31 ± 956,719.68 (95% CI) dinara za jedan spašen život, koji bi se dobio primenom fidaksomicina umesto vankomicina. Inkrementalni odnos troškova i efekata kada se uporede fidaksomicin i vankomicin takođe ukazuje da treba platiti 124,455,232.90 ± 4,296,592.73 (95% CI) dinara za jednu izbegnutu totalnu kolektomiju, što bi se dobilo primenom fidaksomicina umesto vankomicina. ZAKLjUČAK:S obzirom da bi RFZO trebao da snosi troškove tretmana koji koštaju manje od 50 miliona dinara po spasenom životu, finansiranje fidaksomicina od strane RFZO-a je farmakoekonomski opravdano. Ukoliko RFZO prihvati da snosi troškove lečenja Clostridium difficile kolitisa fidaksomicinom, to će omogućiti manje smrtnih ishoda i manje totalnih kolektomija u Srbiji.
In this pharmaco-economic study which was conducted using a Markov model compared the cost-effectiveness fidaxomicin and vancomycin for oral use. Data on the effectiveness of both drugs were taken from published and validly performed, clinical studies. Costs are calculated on the basis of guidelines for the treatment of colitis caused by Clostridium difficile and the prices of medicines and services that recognize the Republic Health Insurance Fund (RFZO) in Serbia. Only the direct costs of treatment were calculated according to the criteria RFZO's. The model had six cycles and each of them was during fifteen days. Microsoft Office Excel 2007 was used for modeling program. Incremental relationship between cost and effects when compared fidaxomicin and vancomycin show that should be payed 36,092,951.31 for one saved life, which would be obtained by applying fidaxomicin instead of vancomycin, while for one avoided total colectomy should pay 124,455,232.90 dinars. With regard to RFZO shou
...
ld bear the costs of treatments that cost less than 50 million for lifesaving, financing fidaxomicin by RFZO is pharmaco-economic justified. If RFZO accept to bear the cost of treatment of Clostridium difficile colitis using fidaxomicin it will happen less deaths and less total colectomy in Serbia.
Faculty:
University of Kragujevac, Faculty of Medical Sciences
Date:
12-03-2013
Keywords:
fidaksomicin / fidaksomicin / vankomicin / Clostridium difficile / kolitis / odnos troškova i efikasnosti