Korelacija ekspresije leptin receptora sa proliferacijom, neoangiogenezom i sekrecijom mucina u kolorektalnom adenokarcinomu
Correlation of leptin receptor expression with proliferation, neoangiogenesis and mucin secretion in colorectal adenocarcinoma
Author
Milošević, Velimir
Mentor
Krstić, Miljan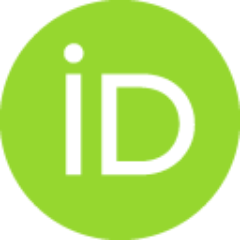 Committee members
Knežević, Milan
Radosavljević, Gordana
Bulajić, Milutin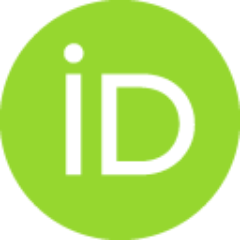 Jovanović, Ivan

Abstract
Kolorektalni karcinom je multifaktorska bolest koja je posledica interakcije nasljednih i faktora okoline. Brojne studije su potvrdile značajnu povezanost ovog tumora sa navikama u ishrani, a zapaženo je da je rizik za nastanak kolorektalnog karcinoma kod gojaznih osoba 1,5-3,5 puta veći u poređenju sa normalno uhranjenim osobama. Ključni molekul u razvoju gojaznosti je leptin, produkt gena gojaznosti (ob-gena), koji djeluje preko svojih receptora (LEPR). CILj: Određivanje ekspresije leptin receptora (LEPR) i korelacija ekspresije LEPR sa proliferacijom, neoangiogenezom i sekrecijom mucina u kolorektalnom adenokarcinomu. METOD: Za istraživanje je korišćen biopsijski, operativni materijal dobijen resekcijom kolorektalnog karcinoma od 75 pacijenata lečenih na Hirurškoj klinici Kliničkog Centra Crne Gore (KCCG). Za diferencijaciju histopatoloških procesa je korišćena rutinska H&E metoda,a za ispitivanje ekspresije LEPR, markera proliferacije Ki67 i ekspresije markera angiogeneze Endogli
...
na (CD105) je korišćena imunohistohemijska ABC metoda sa specifičnim antitijelima. Za diferencijaciju mucina korištene su histohemijske AB-PAS i HID-AB (pH 2,5) tehnike.Za svaki pojedinačan slučaj određeni su klasični prognostički parametri:stadijum tumora, histološki gradus,prisutnost limfatičke, angio- i perineuralne invazije, prisustvo metastaza u limfnim nodusima i jetri, stepen dezmoplazije , nekroze i inflamacijskog infiltrata..Nakon kvantitativne analize ekspresije LEPR, stereometrijski je izračunata gustina Ki67 pozitivnih ćelija i gustina mikrovaskularnih struktura po mm2,a zatim i kvalitativna i semikvantitativna analiza ekspresije neutralnih, sijalo- i sulfomucina. Dobijene vrijednosti su korištene za određivanje prognostičkog značaja ekspresije leptin receptora u odnosu na stepen proliferacije, mikrovaskularnu gustinu, ekspresiju mucina, kao i u odnosu na klasične kliničke prognostičke parametre tumora. REZULTATI:Umjerena i izražena ekspresija LEPR je nađena u signifikantnom broju slučajeva (77.3%) kolorektalnog adenokarcinoma. Umjerena i izražena sekrecija sijalomucina je nađena u 88% slučajeva kolorektalnog karcinoma. U najvećem broju slučajeva ovog tumora verifikovana je asekrecija fukomucina dok je sekrecija sulfomucina najčešće bila prisutna u tragu. Ekspresija LEPR je visoko značajnim i visoko pozitivnim koeficijentima korelacije povezana sa indeksom nuklearnog proliferativnog antigena (proIDX) i indeksom neoangiogeneze (mvdIDX).Osim indeksa proliferacije i neoangiogeneze, visoko značajnim koeficijentima korelacije sa LEPR ekspresijom su povezane i apsolutne vrijednosti ekspresije Ki67 i Endoglina (CD105). Druga po značaju je veza između ekspresije LEPR i histohemijske ekspresije slabo kisjelih sijalomucina.Povećanje ekspresije LEPR je visoko značajnim pozitivnim koeficijentom korelacije povezano sa hipersekrecijom sijalomucina. Negativnim, ali statistički značajnim koeficijentom korelacije je LEPR ekspresija u vezi sa sekrecijom jako kisjelih sulfomucina. Umjereno visokim i statistički visoko značajnim koeficijentima korelacije ekspresija LEPR je povezana sa stadijumom tumora po Astler-Coller klasifikaciji, sa metastazama zahvaćenim limfnim čvorovima, perineuralnom invazijom i udaljenim metastazama. ZAKLjUČAK:Porast ekspresije LEPR je praćen povećanjem proliferativne aktivnosti, povećanom neoangiogenezom, aberacijama u mucinskoj produkciji i porastom metastatskog potencijala kolorektalnog adenokarcinoma.
Colorectal carcinoma is multifactorial disease which is a consequence of interreaction between hereditary and enviromental factors. Numerous studies have confirmed significant linkage of this tumor with food intake habits, and it was observed that the risk for development of colorectal carcinoma in obese persons is 1,5-3,5 folds greater compared to normal weight persons. Key molecule in obesity development is leptin, product of obesity gene (ob), that acts through its receptors (LEPR). AIM:Determination of LEPR expression and correlation of LEPR expression with proliferation, neoangiogenesis and mucin secretion in colorectal carcinoma. METHODS: For research, we have used biopsies obtained from resected colorectal carcinomas from 75 patients treated in Clinic for Surgery of Clinical Center of Montenegro (CCMNE). For differentiation of histopathological processes,routine H&E method was used, and for investigation of LEPR expression, and expression of proliferation (Ki67) and angiogenes
...
is marker (CD105),it has been used immunohistochemical ABC method with specific antibodies. For mucin differentiation, histochemical AB-PAS and HID-AB (pH 2,5) were used. For each single case were used classic prognostic parameters: tumor stage, histologic grade, presence of lymphatic, angio and perineural invasion, presence of metastasis in lymph nodes and liver, desmoplasia grade, necrosis and inflamation infiltrate. After quantitative analysis of LEPR expression, the density of Ki67 positive cells and density of microvascular structures per square milimeter was calculated stereometrically. Subsequently, qualitative and semiquantitative analisys of neutral, sialo and sulfomucins expression was performed. Obtained values were used for determination of prognostic significance of LEPR expression ragarding the degree of proliferation, microvascular density, mucin expression, and regarding the classic clinical prognostic parameters as well. RESULTS: Moderate and pronounced LEPR expression was found in significant number of cases (77,3%) of colorectal carcinoma. Moderate and pronounced secretion of sialomucins was found in 88% of colorectal carcinoma cases. In majority of this tumor cases,no secretion of fucomucins was verified, while sulfomucins secretion was most often present in trace. LEPR expression is with highly significant and highly positive correlation coeficients related to nuclear proliferative antigen index (proIDX) and neoangiogenesis index (mvdIDX). Besides proliferation and neoangiogenesis index, with highly significant correlation coeficients, LEPR expression is related to absolute values of Ki67 and Endoglin (CD105). Second by significance,is relation between LEPR expression and histochemical expression of weak acid sialomucins. Increasing of LEPR expression is with highly significant positive correlation coeficient related to sialomucins hypersecretion. With negative, but statistically significant correlation coeficient, LEPR expression is related to sulfomucins secretion. With moderate and statistically highly significant correlation coeficients, LEPR expression was related to tumor stage according to Astler-Coller classification, metastatic lymph nodes,perineural invasion and distant metastasis. CONCLUSION: Increasing of LEPR expression is followed by increasing of proliferative activity, increased neoangiogenesis, abberations of mucin production and increasing of metastatic potential of colorectal adenocarcinoma.
Faculty:
Универзитет у Крагујевцу, Факултет медицинских наука
Date:
06-02-2015
Keywords:
kolorektalni karcinom / Colorectal carcinoma / leptin receptors / proliferation / neoangiogenesis / mucins / leptin receptori / proliferacija / neoangiogeneza / mucini