Galektin-3 u patogenezi gojaznosti i tip 2 Diabetes melliitus-a
Doktorand
Pantić, Jelena M.
Mentor
Lukić, Miodrag L.
Članovi komisije
Pejnović, Nada
Stošić-Grujičić, Stanislava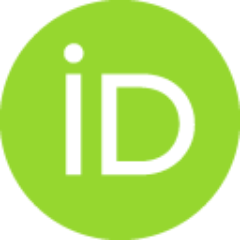 Arsenijević, Nebojša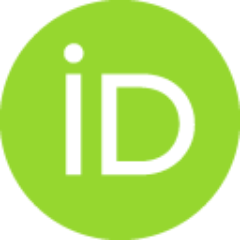 Lalić, Nebojša

Sažetak
Patogeneza tip 2 Diabetes mellitus-a indukovanog gojaznošću je bazirana na inflamaciji generisanoj u ekspandirajućem visceralnom adipoznom tkivu i infiltraciji makrofaga u pankreasna ostrvca. Metabolička inflamacija ("metaflamacija") je hronična inflamacija niskog stepena (engl. low-grade inflammation) indukovana brojnim štetnim metabolitima nastalim u uslovima povećanog energetskog unosa i predisponira nastanak insulinske rezistencije i tip 2 Diabetes mellitus-a. Galektin-3 je multifunkcionalni β-galaktozid-vezujući lektin eksprimiran u različitim ćelijama kako imunskog sistema, tako i ćelijama drugih tkiva i organa. U zavisnosti od svoje ćelijske lokalizacije (citoplazmatska, nuklearna, membranska ili ekstraćelijska) učestvuje u regulaciji brojnih funkcija adaptivnog i urođenog imunskog odgovora. Galektin-3 igra važnu imunoregulatornu ulogu u patogenezi autoimunskih, inflamatornih i malignih bolesti i verovatno različitim procesima regulacije metaboličke homeostaze. Glav
...
ni cilj studije je bio da ispita ulogu galektina-3 u patogenezi gojaznosti i tip 2 Diabetes mellitus-a u mišjem modelu gojaznosti indukovane primenom dijete sa visokim sadržajem masti. U studiju su uključeni miševi kojima je ciljano uklonjen gen za galektin-3 (LGALS3-/-), kao i odgovarajući galektin-3 pozitivni miševi (LGALS3+/+) soja C57BL/6. Ablacija gena za galektin-3 ubrzava nastanak gojaznosti i tip 2 Diabetes mellitus-a što se manifestuje uvećanjem telesne mase i količine visceralnog adipoznog tkiva, hiperglikemijom, hiperinsulinemijom, uvećanjem glikoziliranog hemoglobina (HbA1c), HOMA-IR (engl. homeostasis model assessment of insulin resistance) i sistemskih markera inflamacije u miševa na ishrani sa visokim sadržajem masti. U visceralnom adipoznom tkivu gojaznih LGALS3-/- miševa je povećana infiltracija tip 1 T i NKT limfocita i pro-inflamatornih M1 makrofaga, dok je zastupljenost regulatornih CD4+CD25+FoxP3+ T limfocita i alternativno aktiviranih M2 makrofaga značajno snižena u poređenju sa Galektin-3 u patogenezi gojaznosti i tip 2 Diabetes mellitus-a 178 LGALS3+/+ miševima na istoj vrsti dijete. U pankreasnim ostrvcima LGALS3-/- miševa na ishrani sa visokim sadržajem masti dokumentovana je povećana infiltracija mononuklearnih ćelija, povećana ekspresija NLRP3 inflamazoma i interleukina-1β (IL-1β) u infiltrišućim makrofagima i pojačano deponovanje metabolita AGE (engl. advanced glycation end products) i receptora za AGE (RAGE), što je praćeno povećanom ekspresijom fosforilisanog nuklearnog faktora-κB (NF-κB) r65 i aktivne kaspaze-1 u visceralnom adipoznom tkivu i pankreasnim ostrvcima. In vitro stimulacija peritonealnih makrofaga LGALS3-/- miševa lipopolisaharidom (LPS) i/ili zasićenom masnom kiselinom palmitatom indukuje pojačanu kaspaza-1 zavisnu produkciju IL-1β i fosforilaciju NF-κB r65 u poređenju sa LGALS3+/+ miševima. Isključivanje gena za NLRP3 inflamazom u peritonealnim makrofagima LGALS3-/- miševa metodom transfekcije siRNA (engl. small interfering RNA) atenuira produkciju IL-1β u odgovoru na stimulaciju palmitatom i LPS-om. Ubrzana i pojačana inflamacija u visceralnom adipoznom tkivu i pankreasnim ostrvcima galektin-3 deficijentnih miševa ukazuje na važnu protektivnu ulogu galektina-3 u gojaznosti i tip 2 Diabetes mellitus-u što bi u budućnosti moglo imati terapijske implikacije.
Obesity-induced type 2 Diabetes mellitus is associated with inflammation originated in expanding visceral adipose tissue and macrophage infiltration of pancreatic islets. Metabolic inflammation, "metaflammation," is a chronic, low-grade adipose tissue inflammation triggered by various metabolic "danger" signals during obesity that precedes the development of insulin resistance and type 2 Diabetes mellitus. Galectin-3 is a multifunctional β-galactoside–binding lectin expressed by a variety of cell types. Depending on it's cellular localization (cytoplasmic, nuclear, membrane-bound or extracellular), Galectin-3 regulates various T-cell functions and innate immune responses. Galectin-3 plays an important immunoregulatory role in pathogenesis of autoimmune, inflammatory and malignant diseases, but also in metabolic abnormalities. The aim of this study was to investigate the role of Galectin-3 in high-fat diet (HFD)– induced obesity and associated metabolic abnormalities by using
...
mice lacking galectin-3 (LGALS3-/-) on a C57BL/6 background. Ablation of galectin-3 accelerates high-fat diet–induced obesity and diabetes. Obese LGALS3-/- mice have increased body weight, amount of total visceral adipose tissue, fasting blood glucose and insulin levels, homeostasis model assessment of insulin resistance (HOMA-IR), glycated haemoglobin (HbA1c) and markers of systemic inflammation compared with diet-matched wild-type (LGALS3+/+) animals. Visceral adipose tissue of obese LGALS3-/- mice exhibited increased incidence of type 1 T and NKT lymphocytes and proinflammatory М1 macrophages and decreased CD4+CD25+FoxP3+ regulatory T cells and M2 macrophages. Pronounced mononuclear cell infiltrate, increased expression of NLRP3 inflammasome and interleukin-1β (IL-1β) in macrophages, and increased accumulation of advanced glycation end products (AGEs) and receptor for AGE (RAGE) expression were present in pancreatic islets of obese LGALS3-/- animals accompanied with elevated phosphorylated nuclear factor-kB (NF-kB) p65 and mature caspase-1 protein expression in pancreatic tissue and visceral adipose tissue. In vitro stimulation of LGALS3-/- peritoneal macrophages with lipopolysaccharide Галектин-3 у патогенези гојазности и тип 2 Diabetes mellitus-а 183 (LPS) and saturated fatty acid palmitate caused increased caspase-1–dependent IL-1β production and increased phosphorylation of NF-kB p65 compared with LGALS3+/+ cells. Transfection of LGALS3-/- macrophages with NLRP3 small interfering RNA attenuated IL-1β production in response to palmitate and LPS plus palmitate. Collectively, the amplified obesity-induced inflammation in adipose tissue and pancreatic islets in LGALS3-/- mice suggest a protective role for Gal-3 in obesity and type 2 diabetes, which could be of therapeutic relevance.
Fakultet:
Универзитет у Крагујевцу, Факултет медицинских наука
Datum odbrane:
20-06-2014
Ključne reči:
Gelektin-3 / tip 2 Diabetes mellitus / inflamacija / NLRP3 / inflamazon / NF-kB