Populaciona farmakokinetika 25-hidroksi vitamina D kod studenata
Population pharmacokinetics of 25-hydroxy vitamin D in students
Author
Milovanović, Olivera Z.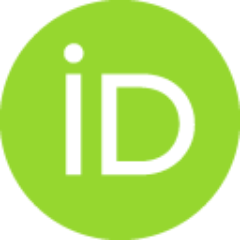 Mentor
Milovanović, Jasmina
Committee members
Janković, Slobodan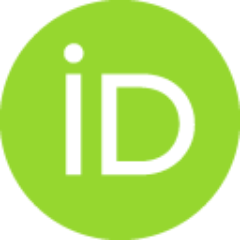 Veličković Stošić, Radmila
Kostić, Marina J.
Jović-Stošić, Jasmina

Abstract
Vitamin D, jedan od liposolubilnih vitamina, predstavlja sferu interosavanja naučnih istraživanja usled plejade efekata koje ostvaruje u ljudskom organizmu. Epidemijske razmere hipovitaminoze D širom sveta u različitim starosnim grupama predstavljaju zabrinjavajući podatak. Sprovedena studija je bila po tipu serije slučajeva i imala je cilj da izvrši populacionu farmamkokinetičku analizu 25-hidroksi vitamina D kod studenata Fakulteta medicinskih nauka, Univerziteta u Kragujevcu, pomoću NONMEMA- softverskog programa. Sprovedena analiza je imala za cilj da precizno definiše farmakokinetički model klirensa 25-hidroksi vitamina D u ispitivanoj populaciji tj. da opiše srednju populacionu vrednost klirensa ispitivane supstance, intra- i interindividualnu varijabilnost kao i da definiše faktore koji utiču na srednju, populacionu vrednost klirensa. Pored navedenog studija je ispitivala uticaj statusa vitamina D na prosečnu ocenu ostvarenu na studijama, nivo anksioznosti, depresivn
...
osti i kogniciju. Rezultati sprovedenog istraživanja pokazuju značajan uticaj dva faktora na prosečnu vrednost klirensa 25-hidroksi vitamina D kod studenata a to su prosečna doza vitamina D uneta hranom i serumski nivo fosfata. Serumska koncentracija vitamina D nije pokazala statistički značajan uticaj na prosečnu ocenu na studijama, kao ni na nivo anksioznosti, depresivnosti i kognice. Režim ishrane, tj. koznumiranje ribljih proizvoda je uticalo na serumski nivo 25- hidroksi vitamina D kod ispitanika. Dobijeni farmakokinetički model klirensa 25-hidroksi vitamina D može biti od koristi kod suplementacije vitaminom D u mladoj, zdravoj, studentskoj populaciji.
Vitamin D, a fat-soluble vitamin, is a sphere of scientific research due to multiple effects that he achieved at the human body. Epidemic proportion of hypovitaminosis D all over the world at the different age groups is alarming fact. Conducted research, that was case series by type, had aim to carry out population pharmacokinetics analisys of 25-hydroxy vitamin D at students population at the Faculty of Medical Scineces, University of Kragujevac, by using NONMEM- software program. This analysis should exact defined pharmacokinetics model of clearance of 25-hydroxy vitamin D in examined population and describe mean population value of clearance and value of intra- and interindividual variability. Conducted analysis should idetificate factors that have significant influence on mean, population value of clearance of 25-hydroxy vitamin D. Additionally aim of study was to determine influence of serum 25-hydroxy vitamin D concentration on the average school scores, anxiety, depression and
...
cognition level. The study results showed that two factors had important influence on mean, population value of clearance of 25-hydroxy vitamina D and that was mean daily vitamin D intake by food and serum phosphate levels. Serum concentration of 25- hydroxy vitamin D did not show significant influence on average school score and anxiety, depression and cognition levels.Fish consumption has influence on serum 25- hydroxy vitamin D levels. Obtained pharmacokinetics clearance model of 25-hydroxy vitamin D could be used for vitamin D supplementation at young, healthy, student's population.
Faculty:
University of Kragujevac, Faculty of Medical Sciences
Date:
09-02-2015
Projects:
Keywords:
25-hidroksi vitamin D / 25-hydroxy vitamin D / 1 / 25- dixydroxy vitamin D / Population pharmacokinetics / NONMEM / students / 1 / 25-dihidroksi vitamin D / populaciona farmakokinetika
Related items
Showing items related by title, author, creator and subject.
Brezo-Borjan, Tanja

(University of Novi Sad, Faculty of Technology,

14-10-2019

)

Markišić, Merdin

(University of Kragujevac, Faculty of Medical Sciences,

29-11-2017

)

Nikolić, Stanislava

(University of Novi Sad, Faculty of Medicine,

17-04-2019

)