Vaspitni stilovi roditelja i svojstva ličnosti dece obolele od atopijskog dermatitisa
Parenting styles and personality characterictics of children with atopic dermatitis
Author
Ristić, Gordana
Mentor
Đukić-Dejanović, Slavica
Committee members
Mihajlović, Goran
Jovanović, Dragan
Kostić, Gordana
Pavlović, Siniša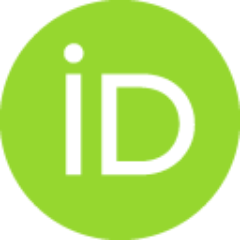 Abstract
Cilj. Cilj ove studije je utvrđivanje povezanosti vaspitnih stilova roditelja dece obolele od atopijskog dermatitisa,težine kliničke slike atopijskog dermatitisa i pojave neuroticizma kod obolele dece kao jedne od bazičnih osobina ličnosti. Metode. Studija je dizajnirana kao kontrolisano, neterapijsko, otvoreno kliničko istraživanje sprovedeno na 80 bolesnika, u skladu sa važećom regulativom Dobre kliničke prakse i nakon odobrenja nadležnog Etičkog komiteta. U istraživanje su uključeni ispitanici sledećih osobina: deca uzrasta od 8 do 13 godina, oba pola, koja imaju dijagnozu atopijskog dermatitisa i leče se u Centru za dermatovenerologiju i Klinici za pedijatriju KC Kragujevac u Kragujevcu od novonastale bolesti ili u fazi egzacerbacije hroničnog oboljenja i koja daju pristanak za dobrovoljce, ili pošto se radi o maloletnim licima za njih saglasnost daju roditelji. Studijske procedure su uključivale dermatološki pregled i popunjavanje psiholoških instrumenata za procenu vasp
...
itnih stilova roditelja i procenu neuroticizma. Dermatolog istraživač je inspekcijom utvrđivao intenzitet i proširenost lezija, razgovorom dobijao podatke o intenzitetu svraba i nesanici, nakon čega je uz pomoć SCORAD indeksa određivao stepen težine kliničke slike atopijskog dermatitisa. EMBU test je korišćen za identifikaciju roditeljskih stilova, a HANES1 test i HANES2 test radi utvrđivanja prisustva i težine neuroticizma. Ispitanici su testove rešavali pojedinično uz prisustvo psihologa i bez prisustva roditelja, da bi se izbeglo roditeljsko sugerisanje prilikom odgovaranja na postavljena pitanja. Psihološke instrumente su obrađivali klinički psiholozi.
Aim. The aim of this study is to determine the relation between parenting styles of parents of children with atopic dermatitis, the severity of atopic dermatitis and the occurrence of neuroticism in affected children as one of the basic personality traits. Methods. This study was designed as a controlled, non-therapeutic, open clinical study in 80 patients, in accordance with applicable regulations of Good Clinical Practice, and after approval by the competent Ethics committee. The study involved subjects with the following characteristics: children aged 8 to 13 years, of both sexes, with a diagnosis of atopic dermatitis, who are treated for emerging disease or exacerbation of chronic disease at the Center for Dermatology and Pediatrics Clinic of Clinical Center Kragujevac in Kragujevac, giving their consent for volunteers, or in this case of juveniles, the parents give their consent. Study procedures included a dermatological examination and filling out psychological instruments
...
for assessing parenting styles as well as the assessment of neuroticism. Dermatologist-researcher determined the intensity and extent of the lesion by inspection and through the conversation got data on the intensity of itching and insomnia, followed by using the SCORAD index in order to determine the degree of severity of atopic dermatitis. EMBU test was used to identify parenting styles whereas HANES1 test and HANES2 test were used determine the presence and severity of neuroticism. Respondents filled out tests individually, in the presence of psychologists and in the absence of parents, in order to avoid parental suggestion when answering questions. Clinical psychologists were dealing with psychological instruments. Researcher filled out a questionnaire with socio-demographic data for each respondent.
Faculty:
Универзитет у Крагујевцу, Факултет медицинских наука
Date:
21-07-2014
Keywords:
Atopijski dermatitis / vaspitni stilovi / vaspitni stilovi / neuroticizam