Analiza faktora udruženih sa postoperativnim oporavkom kod bolesnika posle elektivne abdomenalne histerektomije
Author
Jovanović, Danijela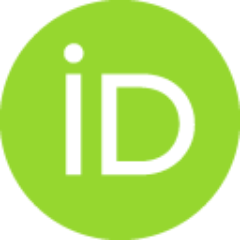 Mentor
Milovanović, Dragan
Committee members
Varjačić, Mirjana
Jakovljević, Vladimir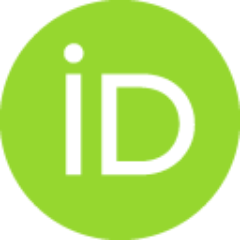 Jovanović, Ivan
Vulović, Tatjana

Abstract
Hirurška intervencija indukuje mnogobrojne fiziološke reakcije koje su kolektivno označene kao Odgovor organizma na povredu.One uključuju imunske promene,hormonske promene (hirurški stres odgovor), aktivaciju koagulacionog sistema kao i promene u redoks sistemu (oksidacioni stres).Povezanost ovakvih 118 promena sa anestezijom i kliničkim ishodom je odavno prepoznatavod strane anesteziologa.Mnogo manji broj studija je bio fokusiran na udruženost promena u markerima oksidacion stresa, postoperativne analgezije i kliničkih ishoda. CILj: Cilj ove studije je bio da ispita korelaciju između promena u lučenju citokina (IF-γ, IL-17, IL- 10 i TGF-β), parametara oksidacionog stresa (TBARS, H2O2, O2¯, NO, SOD, CAT, GSH), postoperativne analgezije i značajnog kliničkog ishoda. METOD: Pedeset jedna pacijentkinja (51) koje su bile podvrgnute abdominalnoj histerektomiji zbog benigne bolesti je bilo uključeno u ovu kliničku studiju. Anestezija je svim pacijentkinjama vođena po i
...
stom pritokolu. Postoperativna analgezija je vođena :samo morfinom (M), morfinom i ketorolakom (Z), morfinom i ketoprofenom (K ) ili morfinom i paracetamolom(R). Primarni ishod studije je bio kvlitet postoperativnog oporavka koji je procenjivan sa upitnikom QoR-40. Uzorci krvi su uzimani preoperativno, kao i 3, 24,48,72 sati nakon operacije, i u njima su analizirane koncentracije citokina ( IF-γ, IL-17, IL-10 i TGF-β) kao i markera oksidacionog stresa (TBARS, H2O2, O2¯, NO, SOD, CAT, GSH). REZULTATI: Ukupni QoR-40 skor je pokazao značajne promene u vremenu, sa padom u odnosu na preoperativne vrednosti prvog i drugog postoperativnog dana. Trećeg postoperativnog dana se vrednosti nisu razlikovla od preoperativnih.Podgrupa K je imala statistički viši skor prvog postoperativnog dana od ostalih. Citokini su pokazali značajne fluktuacije između studijskih vrmena uzorkovanja. IF-γ je pokazivao trend porasta od 3 sata do 48 sati nakon operacije. U 72 satu vrednosti su bile značajno niže od preoperativnih.Koncentracije IL-17 su opadale nakon operacije, sa najnjižim vrednostima 24 sata nakon operacije dok se 72 sata postoperativno vračaju na preoperativne vrednosti. TGF-β nije pokazao značajne promene za prvih 24 sata ali je trend opdanja otpočeo 48 sati nakon opearcije sa još nižim vrednostima nakon 72 sata. Koncentracije IL-10 su rasle nakon 3 sata ali ne 119 statistički značajno, zatim značajno opale 24 sata nakon operacije i 72 sata se vratile na bazalne vrednosti. U podgrupi K statistički je značajan pad IL-17 u odnosu na ostale podgrupe. Među parametrima oksidacionog stresa, samo N2O2 statistički značajno opada kod svih pacijentkinja, sa najnižim vrednostima 3 sata nakon operacije , dok nakon 48 sati dostiže preoperativne vrednosti. Vrednosti TBARS-a su porasle samo u podgrupi R i to do 48 sati , nakon čega se vraćaju na preoperativne vrednosti. Zaključak:Ketoprofen popravlja kvalitet postoperativnog oporavka prvog postoperativnog dana i deluje inhibitorno na IL-17. Paracetamol indukujue povećanje lipidne peroksiadcije više nego ostali analgetici.
Surgery induces a variety of physiological reactions which are collectively known as Host Response to Injury. They include immunological changes, hormone changes (surgical stress response), activation of coagulation system and changes in redox system (oxidative stress). The association between the surgery induced inflammatory response, anesthesia management and clinical outcomes are increasingly recognized by the anesthesia community. Far fewer studies have been done to investigate the association between changes in 121 oxidative stress markers, postoperative analgesia and clinical outcomes. The aim of this study was to investigate the relationship between the changes in concentrations of cytokines (IF-γ, IL-17, TGF-β, IL-10), oxidative stress markers (TBARS, H2O2,O2¯, NO, SOD, CAT, GSH), postoperative analgesia modalities and meaningful clinical outcome, in patents after abdominal hysterectomy. Method: Fifty one patients (n=51) which were underwent abdominal hyster
...
ectomy for benign disease were included in this clinical study. Anesthesia was maintained on the same way for the whole study population. Postoperative analgesia was maintained with: morphine alone (M) (intermittent boluses), morphine +ketorolac (Z), morphine +ketoprofen (K) or morphine+paracetamol (P).The primary end point was the quality of recovery, which was assessed with a 40 item questionnaire QoR-40. The tests were administered preoperatively, on the postoperative days (POD) 1, 2, 3. Blood samples were collected at baseline, 3, 24, 48,72 hours after surgery, and were analyzed for the levels of cytokines (IF-γ, IL-17, TGF-β, IL-10) as well as oxidative stress markers (TBARS, H2O2,O2¯, NO, SOD, CAT, GSH). Data were analyzed with SPSS software using multivariate and mixed model approach to test for the effect of time and drug group. Pairwise comparisons were assessed with t-test or rank tests after correcting for multiple comparisons. Results: The global QoR-40 showed significant effect of time, with average score falling to lower levels on POD1 and POD2 than baseline. By POD3, score showed no significant difference than baseline levels. Between groups of patients significantly higher global QoR-40 scores were identified in the group K, only on POD1.Cytokines showed significant fluctuations between different time points. IF-γ started to increase from baseline levels 3 hours after surgery with the highest levels 48 hours after surgery and declined below preoperative levels 72 hours after surgery. IL-17 decreased after surgery with the lowest levels 24 hours after surgery, after 72 hours preoperative levels were reestablished. TGF-β levels didn't show significant changes during first 24 hours, and after that started to decline statistically significant after 48 and even more on 72 hours after surgery. IL-10 levels showed increase in 122 the first 3 hours and than decreased after 24 hours. Preoperative levels were reestablished 72 hours after surgery. Between groups, statistical significance was shown in group K with the most pronounced declines. Among oxidative stress parameters only H2O2 statistically significant declined between different time points, with the lowest levels 3 hours after surgery, and on 48 hours achieved preoperative values. TBARS levels were increased only in the group P, up to 48 hors after surgery. 72 hours after surgery levels were not statistically significant than baseline. Conclusion: Ketoprofen improves quality of recovery on POD1 and attenuates IL-17.Paracetamol induces higher levels of oxidative stress markers (TBARS) than other medications.
Faculty:
Универзитет у Крагујевцу, Факултет медицинских наука
Date:
30-09-2014
Keywords:
Histerektomija / postoperativna analgezija / kvalitet postoperativnog oporavka / ketoprofen / ketorolak / paracetamol