Hronična limfocitna leukemija: prognostički markeri i apoptoza malignih limfocita periferne krvi i kosntne srži
Chronic lymphocytic leukemia: Prognostic markers and apoptosis of malignant lymphocytes derived from peripheral blood and bone marrow
Author
Jovanović, Danijela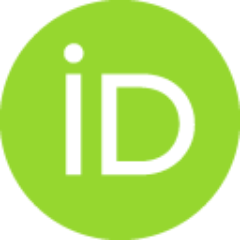 Mentor
Đurđević, Predrag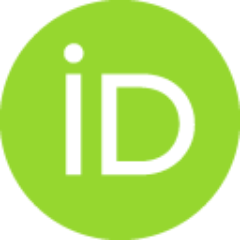 Committee members
Živančević-Simonović, Snažana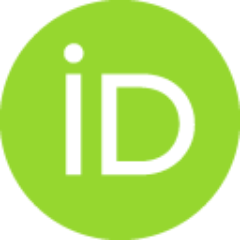 Anđelković, Nebojša
Pejnović, Nada
Stamatović, Dragana

Abstract
Hronična limfocitna leukemija (HLL) je progresivna maligna bolest koja predstavlja akumulaciju malih, imunološki nezrelih B limfoicita kao posledicu izmenjenih apopotskih i proliferišućih ćelijskih signala. Maligni limfociti hronične limfocitne leukemije cirkulišu u perifernoj krvi, kostnoj srži, limfnim čvorovima, slezini i drugim organima, interaguju sa njihovim mikrosredinama i ove interakcije opredeljuju dalju sudbinu svakog malignog limfocita. Obzirom na različite kliničke manifestacije, ali i na vrlo heterogen tok hronične limfocitne leukemije kod različitih pacijenata otkrivene su brojni markeri koji predviđaju tok i ishod bolesti. Cilj našeg istraživanja bio je da odredimo eskpresiju imunofenotipskih prognoznih markera na limfocitima obolelih od HLL i procenat apopotičnih limfocita izolovanih iz periferne krvi i kostne srži obolelih pacijenata ali i cikotinski sastav dve različite mikrosredine kao i njihov značaj u prognozi bolesti. U studiju uključeno je 30 pacijenta oboleli
...
h od hronične limfocitne leukemije i 30 zdravih ispitanika. Imunofenotipski markeri bolesti, apoptoza i citokini (beads technique) određivani su protočnom citometrijom. Biohemijski parametri, kliničke karakteristike i tip infiltracije nkostne srži korišćeni su kao konvencionalni prognozni parametri.
Chronic lymphocytic leukemia (CLL) is a progresive malignant disease which is presented by acumulation of small imunnologicaly uncompleted B lymphocytes as a result of disturbed apoptotic and prolifaration cell signalig. Malignant CLL lymphocytes circulate in peripheral blood (PB), bone marrow (BM), lymph nodes, spleen and other organs, interact with their microenvironments. These interactionas are crucial for development of each CLL lymphocyte. Due to very heterogenous clinical manifestations and outcome numerous prognostic markes are developed. Aim of our research was to determine expression of immunophenotipic prognostic markers on CLL lymphocytes and apoptosis rate in CLL lymphocytes derived from peripheral blood and bone marrow as well as their significance in patients prognosis. In the study we included 30 CLL patients and 30 healthy control subjects. Immunophenotypic prognostic markers, apoptosis and citokines (beads technique) were determined by flow cytometry. Biochemical pa
...
rameters, clinical examination and bone marrow infiltration pattern were used as conventional prognoostic parameters. Results showed that BM CLL lymphocytes express CD38 and CD49d brightly than PB CLL lymphocytes, but only expression on PB CLL lymphocytes corelate with other conventional prognostic markers. ZAP-70 expression showed no differences. EX vivo apoptosis rate of lymphocytes was higher in BM samples than in PB samples of CLL patients, and both were significalntly lower that apoptosis rate of lymphocytes of healthy control subjects. Only apoptosis rate in PB CLL lymphocytes corelates with conventional prognostic parameters. Expression of bcl-2 and mcl-1 show no differences due to microenvironment. Exep for the major diferrences in concentration of FGF-2, other determined citokines (IL-4, IL-6, Il-10,VEGF, TNFα, TNFβ, IL-12p70, IL-22, IFNγ) show no differences between PB and BM microenvironment. In conclusion, malignant CLL lymphocyte interact with different microenvironments which changes its apoptoтic potential as well as expression of imunophenotypic prognostic markers. These changes are probably more likely to be effect of cell-to-cell interaction than cytokine production.
Faculty:
University of Kragujevac, Faculty of Medical Sciences
Date:
18-02-2015
Keywords:
Hronična limfocitna leukemija / periferna krv / periferna krv / kostna srž / prognozni markeri / apoptoza / citokini