Proinflamatorni i regionalni medikatori u pseudoeksfolijativnom sindromu
Proinflammatory and regulatory cytokines in pseudoexfoliation syndroma
Author
Šarenac Vulović, Tatjana S.
Mentor
Zdravković, Nemanja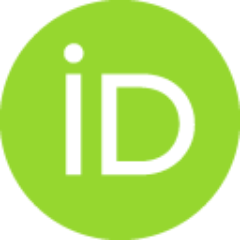 Committee members
Milenković, Svetislav
Janićijević Petrović, Mirjana
Pavlović, Slađana

Abstract
Pseudoeksfolijacije (PEH od eng. Pseudoexfoliation) predstavljaju čestu okularnu manifestaciju sistemskog oboljenja i jedan su od vodećih uzrokaa nastanka glaukoma. Pseudoeksfolijativni sindrom je poremećaj organizma koji karakteriše izmenjen sastav ekstracelularnog matriksa sa patološkim nakupljanjem fibrilarnog materijala u intra- i ekstra- ćelijskom tkiva organizma (pluća, jetra, srce, bubreg, žučna kesa, krvni sudovi, moždanice, oko, ekstraokularni mišići). U oku u kome su nastali hemodinamski poremećaji usled nakupljanja pseudoeksfolijacija i poremećaja protoka krvi u krvnim sudovima retine razvija se pseudoeksfolijativni glaukom.
Pseudoexfoliation (PEX) is ocular manifestation of the systemic disease and one of themost common cause of glaucoma. PEX syndrome is disorder, characterized with extracellular tissue disorder with abnormal accumulation of fibrilar material in intra and extracellualr tissue of the body (lung, heart, kidney blood vessel , eye, extraocular muscles). PEX can produce hemodinamyc disorder in the eye, as also as in retinal blood vessel, so PEH glaucoma can be developed. Using known contents of the PEX fiber and reachable date of the fibrous tissue production, we explore the production process of the PEX. We measured ascorbic acid and nitric oxide concentrations in the humour aqueousus and sera of thepatients to prove oxidative stress conditions. For explanation of the PEX process production we measured evels of the proinfalmmatory and regulatory cytokines. Aqueous humour level of proinflammatory cytokines TNF-α and IL-17 are increased in patients with early and late stage of PEX syndrom
...
e and PEX glaucoma, while IL-6 levels are increased in early stage of PEX syndrome and PEX glaucoma. Serum level of proinflammatory cytokine IL-6 is increased in patients with early and late stage of PEX syndrome. Aqueous humour level of regulatory cytokine TGF-β is increased in early stage of PEX syndrome. Early and late stage of PEX syndrome show increased level of PDGF. PEX glaucomatous patients have increased level of EGF, IL-8, and ITAC; but IGF levels were detected only in PEX glaucoma. Increased TGF-β level activates fibrous tissue production in early stage of PEX syndrome with later activities of PDGF, EGF and IL-8 in late stage of PEX syndrome. Fibrous tissue production is furthermore controlled with IGF, IL-8 and ITAC in PEX glaucoma stage. We used our results to make sheme for potential PEX production process. In the future, it will be interesting to investigate what the locus minoris of this process is, and where it can be interrupted.
Faculty:
Универзитет у Крагујевцу, Факултет медицинских наука
Date:
07-11-2014
Keywords:
Pseudoeksfolijacije / citokini / citokini