Analiza faktora rizika za smrtni ishod kod pacijenata sa infarktom mozga
Author
Radomirović, Miroslav G.
Mentor
Nenadović, Milutin
Committee members
Tončev, Gordana
Janković, Slobodan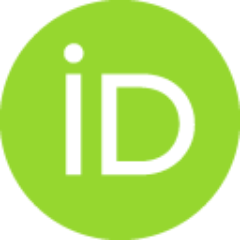 Čovičković-Šternić, Nadežda

Abstract
Uvod: Akutni infarkt mozga ili apopleksija ishemijskog tipa spada u žarišna vaskularna oštećenja CNS-a, a nastaje zbog okluzije (trombom ili embolusom) moždane arterije. Tako akutno nastao prestanak regionalnog moždanog protoka krvi drastično remeti funkcije mozga, jer nadalje putem krvi u mozak ne dospevaju ni glukoza, ni kiseonik(energetski supstrati), kao ni prekursori neurotransmitera itd. Metod: Predloženo istraživanje je dakle, naturalistička studija, a ima kvalitete kliničke i biološke studije. Istraživanje je sprovedeno na 150 bolesnika lečenih na Neuropsihijatrijskom odeljenju odsek neurologija Zdravstvenog centra u Kosovskoj Mitrovici tokom tri godine. U funkciji realizacije cilja ovog istraživanja ispitanici su podeljeni u dve grupe, 50 bolesnika su grupa sa nepovoljnim (smrtnim) ishodom akutnog moždanog infarkta a 100 bolesnika su grupa sa povoljnim (preživeli) ishodom. Uslov za uključivanje u studiju svih 150 bolesnika je bio prijem na bolničko lečenje u pvih 24 sata od n
...
astanka infarkta mozga. Instrumenti korišćeni u ovom istrživanju su Gesmerova skala neurološkog deficita i za potrebe istrživanja posebno konstruisan upitnik. Podaci su obrađeni standardnim statističkim metodama. Rezultat: Gajsmerovi skorovi su mereni na drugoj dinamičkoj tački značajno veći u odnosu na merenje pri prijemu na lečenje (p < 0,001). Nađena je i statistički korelacija koncentracije kortizola u likvoru i serumu sa Gejsmer skorovima za obe grupe ispitanika. Ispitanici sa malim i velikim infarktnim područijem se ne razlikuju statistički značajno prema učestalosti smrtnog ishoda. Koncetracijske vrednosti kortizola u likvoru bile su najviše i u grupi sa povoljnim i u grupi sa nepovoljnim ishodom u onih koji su u bolnicu primljeni između 18 i 24 sata nakon nastanka moždanog infarkta. Veličina infarktonog podurčija ne korelira sa koncentracijskim porastom kortizola u likvoru. Pri prijemu bolesnika na lečenje (p = 0.80). Utvđene su značajno više koncentracijske vrednosti kortizola u likvoru uzetom pri prijemu na bolničko lečenje kod pacijenata sa smrtnim ishodom poređeno sa grupom pacijenata sa povoljnim ishodom. Zaključak: Porast koncentracije kortizola u likvoru kod pacijenata sa infarktom mozga je značajan faktor rizika za smrtni ishod. Nije dokazana statistički značajna zavisnost promena koncentracijskih vrednosti kortizola u likvoru bolesnika sa akutnom ishemijom mozga od veličine infarktnog područja.
Acute ischemic stroke (apoplexia cerebri) falls under acute vascular defect of central nervous sistem and occurs due to occlusion, trombosis or embolism of the cerebral artery . Such acute interaction of the regional cerebral blood flow disrupts the function of the brain severely, such disturbance in the blood supply cannot provide energy substrates (glucose, oxygen) or precursors of neurotransmission to the brain tissue. Method: Suggested research is therefore a naturalistic study and has therefore clinical and biological qualities. The research was conducted on 150 patients who were been treated at the Neuropsychiatric ward, department neurology at the Health Centre Kosovska Mitrovica during a three year period. In order of realization of the research's aim patients were divided in two groups, 50 patients fall into under a group with undesired (fatal) outcome of the acute cerebral stroke, and hundred patients had a favorable (survived) outcome. Condition for including all 150 patien
...
ts into the study was there admittance to hospitalization in the first 24 hours of initial stroke. Instrument used in this research are Gasmer Scale of neurological deficit and carefully constructed questionnaire. Data was analyzed with standard statistical methods. Results: Gasmer scores were measured on the second dynamic point significantly higher in comparison to measurement taken upon hospital admittance (p<0,001). Statistical correlation of cortisol concentration in liquor and serum with Gasmer scores was found in both groups. Patients with small and large stroke area did not statistically differ significantly according to frequency of fatal outcome. Cortisol concentrations in liquor were the highest in both groups in those patients who were admitted into hospital between 18 and 24 hours after initial stroke. The size of the stroke area does not correlate with increase of concentration of cortisol in liquor. Upon addmition of patient to hospital treatment (p=0,80). Much higher concentration of cortisol in liquor was found in those patients with fatal outcome as compared to the patients with favorable outcome. Conclusion: Increase of cortisol in liquor in patients with stroke is significant risk factor for fatal outcome. There was no statistically significant correlation in regard to the change in the cortisol concentration values in liquor of patients with acute ischemia of the brain in relation to the stroke area.
Faculty:
Универзитет у Крагујевцу, Факултет медицинских наука
Date:
01-07-2014
Keywords:
kortizol u likvoru / kortizol u likvoru i serumi / veličina infarktne lezije i ishod