Uloga azotnog monoksida (NO) u lokalnoj anafilaktičkoj reakciji izolovanog srca miša
Role of nitric oxide (NO) in isolated mouse heart model of anaphylaxis
Author
Miličić, Vesna
Mentor
Jakovljević, Vladimir Lj.
Committee members
Arsenijević, Nebojša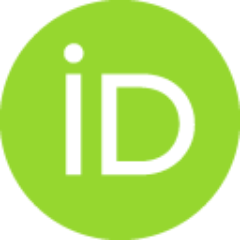 Đurić, Dragan
Rosić, Mirko
Simonović, Snežana Živančević-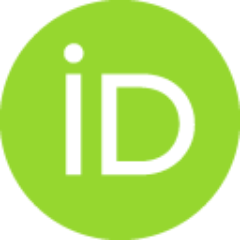 Abstract
Cilj. Cilj ove studije je bio ispitivanje uloge azot monoksida (NO) u anafilaksi. Obzirom da je anafilaksa potencijalno opasna po život, ispitivanja u ovoj oblasti su ograničena te su neophodni eksperimentalni modeli. Sa ciljem da se jasnije ispita uloga NO u anafilaksi koristili smo model lokalne anafilaktičke reakcije izolovanog srca miša divljeg i soja deficijentnog u inducibilnoj formi azot monoksid sintetaze (iNOS-/-). Metode. U studiji su korišćena srca mužjaka miša (starosne dobi 6-8 nedelja,telesne mase 20-25grama, po 12 u svakoj eksperimentalnoj grupi) koja su izolovana i perfundovana metodom retrogradne perfuzije po Langendorfu (Experimetria Ltd, 1062 Budapest, Hungary) pri konstantnom koronarnom perfuzionom pritisku i varijabilnom protoku. Eksperimentalne životinje su bile podeljene u četiri grupe: iNOS-/- i divlji soj (engl. wild), senzibilisani i nesenzibilisani. Miševi su senzibilisani sa dve intraperitonealne injekcije ovalbumina (100µg), prvog i četrnaestog dana. D
...
vadeset osmog dana srca su izolovana i perfundovana u Langendorfovom aparatu. Srčana anafilaksa je izazivana injekcijom rastvora ovalbumina (1mg/1ml) kroz aortnu kanilu. Tokom deset minuta, u intervalima od po 2 minuta koronarni protok (CF), sistolni pritisak (SP), dijastolni pritisak (DS), srčana frekvenca (HR) i srednji perfuzioni pritisak (MBP) su određivani a prikupljani su uzorci koronarnog efluenta. U uzorcima koronarnog venskog efluenta spektrofoto-metrijskim metodama su određivani sledeći markeri oksidacionog stresa: indeks lipidne peroksidacije – meren kao TBARS, azot monoksid u formi nitrita (NO2), superoksid anjon radikal (O2) i vodonik peroksid (H2O2).
Objective. The aim of this study was to analyze role of nitric oxide (NO) in anaphylaxis. Anaphylaxis is potentially life - treating disorder, research in this field is limited and experimental models are required. In order to reveal more clearly the role of NO in anaphylaxis we have used the model of isolated heart of wild type and inducible oxide sinthase deficient mouse (iNOS-/-). Мethods. The hearts of male mice, (6 -8 weeks old, body mass 20 -25g, 12 in each experimental group), were excised and perfused in a Langendorff apparatus for isolated heart with constant pressure and variable flow (Experimetria Ltd, 1062 Budapest, Hungary). The animals were divided into four groups: iNOS-/- and wild type mice, sensitized and unsensitized. The mice were sensitized by two intraperitoneal injections of 100µg ovalbumin, first and fourteenth day. On the twenty -eight day the hearts were isolated and mounted into a Langendorff perfusion apparatus. Cardiac anaphylaxis was elicited by injection
...
of solution (1mg/1ml) of ovalbumin into the aortic cannula. For the next ten minutes, in intervals of two minutes coronary flow rates (CF), systolic pressure (SP), diastolic pressure (DS), heart rate (HR) and mean perfusion pressure (MBP) were measured and samples of coronary effluent were collected. In the samples of coronary venous effluent the following parameters were determined using spectrophotometric methods: lipidperoxidation index – measured as TBARS, nitrogen monoxide in the form of nitrite (NO2), superoxide anion radical (O2-) and hydrogen peroxide (H2O2).
Faculty:
University of Kragujevac, Faculty of Medical Sciences
Date:
17-06-2014
Keywords:
Anafilaksa / srčana anafilaksa