Analiza antimikrobne aktivnosti ekstrakta belog luka(Allium sativum L.)
Analysis and antimicrobial activity of garlic extract (Allium sativum L.)
Author
Novaković, Milan Lj.
Mentor
Janković, Slobodan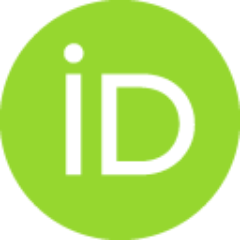 Committee members
Milovanović, Jasmina
Baskić, Dejan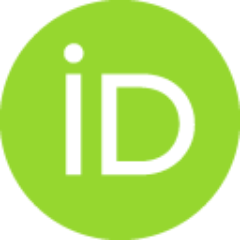 Veličković-Radovanović, Radmila

Abstract
Upotreba biljaka u lečenju i ishrani stara je koliko i sama ID istorija ljudskog roda. Veština lečenjem biljem razvijala se kod svih naroda sveta i sačuvala se manje ili više sve do današnjih dana uz tendeciju porasta primene fitoterapije u ekonomski razvijenim zemljama poslednjih godina. Naučni interes za lekovitost belog luka počinje u drugoj polovini XIX veka kada je Luj Paster utvrdio da ova biljka sprečava rast i razmnožavanje određenih sojeva bakterijsih vrsta i od tada je predmet stalnih naučnih istraživanja. U ovom radu ispitivana je antimikrobna aktivnost vodenog ekstrakta belog luka gajenog sa područja Šumadije, glavnog aktivnog principa alicina kao i nekih organosumpornih jedinjenja konstituenasa biljke Alium Sativum L.,rastvornih u vodi derivata cisteina, na gram-negativne bakterije Eserihia coli ATCC 10536, Pseudomonas aeruginosa ATCC 9027 i gram-pozitivne bakterije Staphylococcus aureus ATCC 43300, Bacillus subtilis ATCC 11774. Merenja i kvantifikovanje antimikrobnog dejs
...
tva su bila određena korišćenjem površinskog disk difuzionog metoda na Mueller Hinton agarnoj podlozi uz primenu aplikativnog softvera Motic images plus 2.0 ML na čistim bakterijskim kulturama i referentnom supstancom antibiotikom gentamicinom korišćenog u svim eksperimentima kao kontrola. Očekivanu antimikrobnu aktivnost je ispoljio ekstrakt belog luka i najači aktivni princip alicin, ali je 112 istovremeno i konstituens N-acetil-L-cistein takođe ispoljio efekat na sve u radu ispitivane bakterijske sojeve. N-acetil-L- cistein je veći antimikrobni efekat pokazao na ispitivane gram- pozitivne nego na gram-negativne bakterijske vrste. Pretpostavka za dobijeni antimikrobni efekat kod gram negativnih bakterija bi bila da tiolna grupa reaguje prvo sa lipopolisaharidnim slojem pa tek nakon toga sa kapsulnim polisaharidima poznatih kao glikokaliks, odnosno da razlike u strukturi ćelijskog zida direktno utiču na dobijene vrednosti zone inhibicije. Dobijeni rezultati naše studije upravo bi mogli da potvrde ovu pretpostavku gde je minimalna inhibitorna aktivnost bila znatno niža od vrednosti dobijenih za gram-negativne bakterije. Određivanje prečnika zone inhibicije, minimalne inhibitorne koncetracije, preciznije određivanje antibakterijskog efekta ekstrakta belog luka kao i neposredno utvrđivanje da i konstituens N-acetil-L-cistein pripada grupi aktivnih principa koji su prisutni u belom luku bi mogli da doprinesu znatno boljem razumevanju obima antimikrobnog dejstva belog luka. Činjenica da pored alicina i N-acetil-L-cistein poseduje direkni antimikrobni potencijal na ispitivane bakterijske vrste u studiji bi mogla biti osnov za izradu novih lekovitih antimikrobnih preparata kao i za proširenje indikacija postojećih lekova. Poznato je da se N-acetil-L-cistein sada već koristi kao mukolitik, a u ovom radu je pokazano da njegovo direktno antimikrobno dejstvo može uticati na potencijalno korenite promene u načinu primene terapije kod pacijenata sa respiratornim infekcijama, u cilju unapređenja terapijske efikasnosti i bezbednosti.
The use of plants in medical treatment and nutrition is as old as AB human history itself. The skills for treatment using plants have been developed in all nations of the world and have been maintained more or less up to the present day. Developed countries show the tendency to increase use of phototherapy in recent years. Scientific interest in the curative properties of garlic begins in the second half of the nineteenth century, when Louis Pasteur found out that this herb inhibits the growth and reproduction of certain strains of bacteria. The garlic has been subject to ongoing scientific research since then. This study examined the antimicrobial activity of aqueous extract of garlic cultivated in Šumadija region and its main active principle of allicin and some organosulfur compound constituents of plants Alium sativum L., soluble in water derivatives of cysteine on gram- negative bacteria Eserihia coli ATCC 10536, Pseudomonas aeruginosa ATCC 9027 and gram- positive bacteria Staphyl
...
ococcus aureus ATCC 43300, Bacillus subtilis ATCC 11774. Measurement and quantification of antimicrobial activity were determined using surface disk diffusion method on Mueller Hinton agar substrate with the use of Motic Images Plus 2.0 ML software on pure bacterial cultures. The 115 antibiotic gentamicin is reference substance and is used in all experiments as a control. The garlic extract and its strongest active constituent of allicin has showed the expected antimicrobial activity, but also the constituent N-acetyl-L-cysteine has showed the effect on all bacterial strains used for this study. N-acetyl-L-cysteine demonstrated greater antimicrobial effect on gram-positive bacteria tested than gram- negative bacteria. The presumption of resulting antimicrobial effect of gram negative bacteria would be that the thiol group reacts first with lipopolysaccharide layer and only then with the capsule polysaccharides known as glycocalyx and differences in the structure of the cell wall directly affect the resulting value of the inhibition zone. The results of our study would be able to confirm this hypothesis where the minimum inhibitory activity was significantly lower than the values obtained for gram-negative bacteria. Determining the diameter of the inhibition zone, minimum inhibitory concentration, or more precisely determine the antibacterial effect of garlic extract and the identification and assessment of the N-acetyl-L cysteine as a group of active substances which are present in garlic could contribute significantly to a better understanding of the scope of antimicrobial activity of garlic. The fact that N-acetyl-cysteine beside allicin has direct antimicrobial potential on bacterial species examined in the study could be the basis for the development of new therapeutic antimicrobial agents. This also can be used to expand the indications of existing drugs. It is known that N-acetyl-L-cysteine is now used as mucolytic. This work shows that its direct antimicrobial activity may potentially cause the fundamental changes in therapy with respiratory infections patients, to improve therapeutic efficacy and security.
Faculty:
Универзитет у Крагујевцу, Факултет медицинских наука
Date:
2013
Projects:
Keywords:
vodeni ekstrat belog luka / sumporne komponente / N-acetil-L-cistein / antibakterijska aktivnost / gram negativne/pozitivne bakterije