Analiza faktora koji doprinose nastanku metaboličkog sindroma kod dugotrajno hospitalizovanih shizofrenih pacijenata na terapiji atipičnim antipsihoticima
Analysis of the factors that contribute divelopment of the metabolic syndrome on the long term hospitalized schizophrenic patients treated with atypical antipsychotic drugs
Author
Popović, Irena N.
Mentor
Ravanić, Dragan
Committee members
Đukić-Dejanović, Slavica
Janković, Slobodan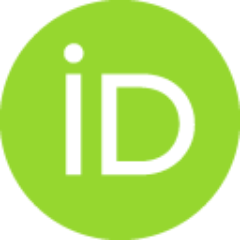 Milovanović, Srđan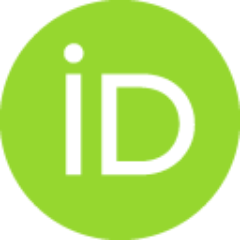 Abstract
Široka primena nove generacije tzv. atipičnih antipsihotika smanjila je pojavu ekstrapiramidalnog sindroma koji je glavni nuzefekat terapije klasičnim antipsihoticima, ali je zato izazvala pravu epidemiju pojave metaboličkog sindroma u pacijenata sa teškim mentalnim oboljenjima i povećala smrtnost od koronarne bolesti u ovoj subpopulaciji pacijenata. Sprovedena je klinička opservaciona studija tipa slučaj- kontrola u Specijalnoj bolnici za psihijatrijske bolesti u Gornjoj Toponici kod Niša, na dugotrajno hospitalizovanim pacijentima obolelim od shizofrenije na medikaciji antipsihoticima, njih 285, oba pola. Pacijenti su podeljeni u tri studijske grupe shodno monoterapiji antipsihotikom koji primaju: risperidon, olanzapin ili klozapin. Cilj studije bio je da utvrdi koje od ispitivanih varijabli- demografskih, laboratorijskih odn.kliničkih- psihijatrijskih su u značajnoj korelaciji sa poctojanjem metaboličkog sindroma kod pacijenata koji primaju monoterapijski jedan od pomenut
...
a tri atipična antipsihotika, te se mogu označiti prediktorima nastanka metaboličkog sindroma. Rezultati pokazuju prevalencu metaboličkog sindroma na celom uzorku od 31,2%, grupa na klozapinu 41,3%, na olanzapinu 34,4% i na risperidonu 19%. Obim struka i HDL holesterol značajno su se razlikovali u subgrupi pacijenata sa metaboličkim sindromom i onih koji isti nemaju u sve tri terapijske grupe. Kao značajni prediktori postojanja metaboličkog sindroma izdvojili su se: u grupi na olanzapinu: muški pol, povišen CRP, povišen BMI, pozitivna anamneza o prisustvu dijabetesa i hiperlipidemije u porodici; u grupi na klozapinu: prisustvo dijabetesa u primarnoj porodici, dok u grupi na risperidonu nije bilo statistički značajnih prediktora.
High prevalence of metabolic syndrome in patients treated with second generation antipsychotics decreased the prevalence of the extrapyramidal side effects, but contributes large appearance of metabolic syndrome and its complications in this population of psychiatric patients. We performed a case-control clinical study, which included 285 long term hospitalized schizophrenic patients, both gender, treated with monotherapy clozapine, olanzapine or risperidone for at least six months. The study as performed at Specialized psychiatric hospital in Gornja Toponica, Niš, Serbia. Patients with metabolic syndrome according to International Diabetes Federation (IDF) criteria were classified as "cases", while the "controls" were patients treated with the same antipsychotic drug without the metabolic syndrome. The aim of this research was to determine the correlation of the studied demographic, clinical psychiatric and laboratory variables as a potentially risk factors for development of t
...
he metabolic syndrome. It was found that general prevalence of metabolic syndrome was 31, 2%, in patients treated with clozapine 41, 3%, olanzapine 34, 4% and risperidone 19%. In addition, the results of this trial emphasize the predictors of the metabolic syndrome, as follows: patients treated with olanzapine- mankind, elevated CRP levels, elevated BMI, anamnesis about diabetes in close family and hyperlipidemia in close family members; patients treated with clozapine: diabetes in close family members; in patients treated with risperidone there was no significant predictors calculated by multivariate logistic regression. The consideration of these factors may improve the quality of early identification of patients who are at risk for metabolic syndrome developing, and especially to have practical importance for psychiatrists in creating the strategy of long term schizophrenia treatment.
Faculty:
Универзитет у Крагујевцу, Факултет медицинских наука
Date:
13-06-2014
Keywords:
metabolički sindrom / faktori rizika / atipični antipsihotici