Značaj modulacije kalijumskih kanala i azot monoksida (NO) u mehanizmu relaksantnog efekta pinacidila i pentoksifilina
Author
Kordić Bojinović, Jelena
Mentor
Milovanović, Slobodan
Committee members
Janković, Slobodan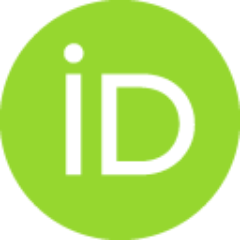 Milovanović, Dragan
Čutura, Neđo

Abstract
Radna hipoteza: Pinacidil, otvarač K+ kanala (OKK), dovodi do relaksacije glatke muskulature uterusa pacova, bez obzira na način aktivacije i tip kontrakcija, modifikujući funkciju K+ kanala. U ovaj proces relaksacije uključeni su KATP kanali. Pentoksifilin u svom mehanizmu delovanja uključuje otvaranje kalijumskih kanala i/ili signalne puteve NO. Cilj: Utvrđivanje uloge otvarača kalijumskih kanala u sprečavanju neželjenih kontrakcija uterusa, uz najavu razvoja novog specifičnog tokolitika. Metoda: Eksperimenti na izolovanom uterusu pacova. Rezultati i zaključak: Pentoksifilin, protamin-sulfat i pinacidil izazivaju koncentracijski-zavisnu relaksaciju, koja zavisi od tipa aktivacije izolovanog uterusa. Najsnažniji efekt su ispoljili na spontanu ritmičku aktivnost, a najslabiji na kontrakcije izolovanog uterusa prouzrokovane acetilholinom. U mehanizmu relaksantnog delovanja pentoksifilina nije značajno zastupljeno otvaranje ATP kalijumskih kanala. Međutim, otvaranje BKCa i voltažno - zav
...
isnih Ca2+ kalijumskih kanala ima izvestan značaj, ali u različitom stepenu, u mehanizmu relaksantnog delovanja pentoksifilina na spontanu ritmičku aktivnost i kontrakcije prouzrokovane sa kalcijumom. Obzirom da relaksantni efekt pentoksifilina zavisi i od koncentracije kalcijuma u medijumu, može se reći da pentoksifilin, u izvesnoj meri, deluje kao kalcijumski antagonist. Dobijeni rezultati su dodatna potvrda o dominaciji NO/cGMP signalinih puteva, kojima pentoksifilin prouzrokuje relaksaciju glatkih mišičnih ćelija uterusa, kao i da bi on mogao da bude potencijalni tokolitički lek. Protamin-sulfat izaziva relaksaciju koja se odvija putem kalijumskih kanala i u izvesnoj meri preko adrenergičkih receptora i posredstvom azot monoksid (NO)-zavisnih puteva. Od značaja je i uloga ciklooksigenaze, jer je indometacin, s jedne strane značajno potencirao relaksantni efekt protamin-sulfata na spontanu ritmičku aktivnost, a s druge strane, smanjivao je njegov efekt na kontrakcije izolovanog uterusa pacova indukovane kalcijumom. Pinacidil je inhibirao spontanu ritmičku aktivnost izolovanog uterusa pacova (malim delom posredstvom aktivacije KATP kanala), kao i kontrakcije prouzrokovane električnom stimulacijom, (KK), ali i kalijum – nezavisnim mehanizmima koji su povezani sa intracelularnom koncentracijom Ca2+ i/ili cGMP putem. Ca2+ - indukovanu kontraktilnost, pinacidil je inhibirao većim delom putem aktivacije BKCa.
Working hypothesis: pinacidil, K + channel opener , leads to relaxation of smooth muscles of the uterus of rats, regardless of the method of activation and contraction type, modifying the function of K+ channels. In this relaxation process are included KATP channels. Pentoxifylline in its mechanism of action involves the opening of potassium channels and / or signaling pathways NO. Objective: Determining the role of the opening of potassium channels in preventing unwanted contractions of the uterus, with the announcement of the development of new specific tocolytics. Method: Experiments on isolated rat uterus. Results and Conclusion : Pentoxifylline, protamine sulfate and pinacidil caused a concentration - dependent relaxation, which depends on the activation of the isolated uterus. The strongest effect was manifested in spontaneous rhythmic activity and lowest on isolated uterine contractions caused by acetylcholine. The mechanism of the relaxant effect of pentoxifylline did not signi
...
ficantly present opening ATP potassium channels. However, the opening of voltage dependent BKCa and Ca2 + potassium channel has some significance, but to varying degrees, in the mechanism of the relaxant effect of pentoxifylline on spontaneous rhythmic activity and contraction caused by the calcium. Since pentoxifylline relaxant effect depends on the concentration of calcium in the medium, it can be said that pentoxifylline , to some extent , act as a calcium antagonist . The results are further evidence of the dominance of NO / cGMP signalinih roads, which pentoxifylline causes relaxation of smooth muscles of the uterus, and that he could be a potential drug toxicolytical. Protamine sulfate causes relaxation that takes place through potassium channels, and to some extent through adrenergic receptors and by nitric oxide (NO)- dependent pathways. Also of importance is the role of cyclooxygenase, because indomethacin, on the one hand significantly potentiates the relaxant effect of protamine sulfate on spontaneous rhythmic activity, on the other hand, decreasing its effect on the contraction of isolated rat uterus induced calcium. Pinacidil inhibited the spontaneous rhythmic activity of isolated rat uterus (small part through activation of KATP channels) and contraction caused by electrical stimulation, and potassium - independent mechanisms that are associated with the intracellular concentration of Ca 2 + and / or cGMP through. Ca2 + - induced contractility pinacidil inhibited mainly by activation of BKCa.
Faculty:
Универзитет у Крагујевцу, Факултет медицинских наука
Date:
18-12-2013
Keywords:
pentoksifilin / protamin / pinacilid