Efekti medikamentozne terapije na troškove i kvalitet života kod pacijenata sa psorijazom vulgaris
Author
Jevtić-Milić, Tatjana
Mentor
Janković, Slobodan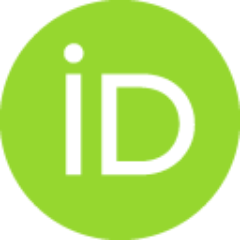 Committee members
Milovanović, Dragan
Stanojević, Milenko
Stefanović, Srđan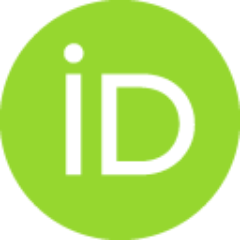 Jovanović, Dragan

Abstract
Studija je dizajnirana kao retrospektivno kohorta studija, sa dve grupe: pacijenti sa psorijazom koji su imali celokupni režim lečenja i pacijenti sa psorijazom koji nisu bili istrajni u propisanom režimu lečenja. Poštovanje režima lečenja je od suštinskog značaja za uspešno lečenje psorijaze, a što može značajno poboljšati rezultate negepacijenata, uključujući i smanjenje ukupnih troškova lečenja. Cilj ovog istraživanja je bio da se uporede klinički i troškovni ishodi kod ne-biološke terapije psorijaze. Pridržavanje propisanih režima mereno je na kraju perioda praćenja, kroz odnos između broja dnevnih zaliha lekova u toku jedne godine i broja dana u godini. Pacijenti su imali prepisani terapiski tretman koji odgovara njihovom kliničkom statusu, a prema važećim međunarodnim vodičima za psoriazu, za period od jedne godine, kroz četiri posete sa intervalima od tri meseca. Pacijenti kod kojih je taj odnos bio manji od 80% su svrstani u grupu neredovne terapije. Studija obuhvata 108 pacije
...
nata, 61 njih (56,5%), su se pridržavali propisanog tretmana, a 47 (43,5%) nisu bili istrajni u poštovanju propisanog režima lečenja. Značajan pad PASI skora tokom studijskog perioda zabeležen je u pacijenata koji su istrajni u propisanoj terapiji (Hi-kvadrat = 61.085; df = 3, p <0.001). Troškovi su takođe značajno smanjeni u grupi pacijenata koji su istrajni (Hi-kvadrat = 17.432; df = 3, p = 0.001), Najveći pad je bio troškova kod posete 3. Smanjenje PASI skora i troškova je kod neistrajnih pacijenta u daleko manjem procentu. Pridržavanje i poštovanje propisanih režima lečenja dovodi do bržeg kliničkog poboljšanja i smanjenja troškova lečenja, a što umanjuje ukupnu potrošnju zdravstvenog sistema i društva. Ulaganjem u dodatna istraživanja psorijaze omogućiće efikasnije lečenje i ostvariti značajne uštede kako u zdravstvu tako i u privredi jer se smanjuje absentizam, a povećava produktivnost.
The study was designed as a retrospective cohort study, with two groups: the patients with psoriasis adherent to the prescribed treatment regimen, and the patients with psoriasis non-adherent to the prescribed treatment regimen. The patients were prescribed a treatment regimen appropriate to their clinical status, according to current international guidances for psoriasis, and then followed for a period of one year, through four visits with intervals of three months. Results. The study enrolled 108 patients, 61 of them (56,5%) being adherent to the prescribed treatment, and 47 (43,5%) were non-adherent. Significant decrease of PASI score throughout the study period was noted in the patients adherent to prescribed therapy (Chi-square = 61,085; df=3; p<0,001). The costs also decreased significantly in the group of adherent patients (Chi-square = 17,432; df = 3; p = 0,001), and the drop of costs was the highest from the visit 3. The decrease in PASI score and costs was less rapid in non-a
...
dherent patients. Conclusion. Better treatment adherence leads to faster clinical improvement and more rapid decrease in costs of treatment, which diminish overall expenditure of the health system and society, leaving room for treating other diseases more efficiently. Therefore, health systems of developing countries should support additional research of causes of treatment non-adherence in patients with psoriasis, in order to minimize this fenomenon more efficiently, and make significant savings.
Faculty:
Универзитет у Крагујевцу, Факултет медицинских наука
Date:
31-10-2013
Keywords:
Psoriasis vulgaris / Psoriasis vulgaris / kvalitet života / quality of life / costs