Ispitivanje uloge i značaj STAT3 molekula i humanih mezenhimalnih matičnih ćelija u eksperimentalnom modelu tumora dojke
The role and significance of STAT3 molecule and human mesenchymal stem cells in experimental model of mammary carcinoma
Author
Ljujić, Biljana T.
Mentor
Stojković, Miodrag
Committee members
Lukić, Miodrag
Arsenijević, Nebojša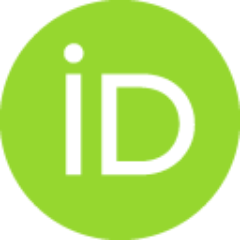 Pešić, Srđan

Abstract
Humane mezenhimalne matične ćelije (hMSC) mogu da migriraju u tumor, integrišu se u stromu i promovišu njegov rast. Uticaj hMSC na rast tumora kao i njihova uloga u imunologiji tumora još uvek je kontroverzna i nedovonjno rasvetljena. Stoga je u ovom radu ispitivan uticaj hMSC na pojavu, rast i metastaziranje tumora i antitumorski imuniski odgovor u eksperimentalnom modelu tumora dojke. Rezultati ove studije pokazuju da sistemska aplikacija hMSC u BALB/c miševe kojima su transplantirane 4T1 tumorske ćelije, promoviše rast i metastaziranje tumora dojke. Ovi tumor promovišući efekti hMSC nisu posledica aktivacije STAT3 puta u tumorskom tkivu. Detektovana promocija rasta i metastaziranja tumora udružena je sa smanjenom citotoksičnom aktivnošću splenocita, NK i CD8+ T ćelija in vitro. Oboleli miševi kojima su aplikovane hMSC imali su značajno niži procenat CD3+NKp46+ NKT-like ćelija i značajno viši procenat CD4+Foxp3+ T ćelija, uz istovremeno povećen nivo Th2 i smanjen nivo Th1 citokina u
...
serumu. Takođe, značajno više CD4+ IL-10+ T limfocita detektovano je u istoj grupi miševa. Naši rezultati pokazuju da progresija i metastaziranje tumora dojke u grupi miševa tretiranih hMSC korespondira u najvećoj meri sa povišenim nivoom Th2 citokina i povećanim procentom CD4+Foxp3+T ćelija.
Human mesenchymal stem cells (hMSC) can home to tumor sites, integrate into tumorassociated stroma and promote tumor growth. The effects of hMSC on tumor growth are controversial and involvement of hMSC in tumor immunology has not been adequately addressed. Therefore, we investigated whether injection of hMSC affects tumor appearance, growth and metastasis, and anti-tumor immunity in an experimental animal model of metastatic breast cancer. Injection of hMSC in BALB/c mice bearing mammary carcinoma promoted tumor growth and metastasis. This promotion of tumor growth is not consequence of activation of STAT3 molecules in the tumor tissue. The promotion of tumor growth and metastasis was accompanied by lower cytotoxic activity of splenocytes, NK cells and CD8+ T cells in vitro. Tumor-bearing mice that received hMSC had significantly lower percentages of CD3+NKp46+NKT-like but significantly higher percentages of CD4+Foxp3+ T cells. Increased serum levels of Th2 and decreased serum levels
...
of Th1 cytokines were associated with injection of hMSC in tumor-bearing animals. Also, a significantly higher number of CD4+ cells expressing IL-10 were found in tumor-bearing animals that received hMSC compared with other recipients. These results demonstrate that promoted breast cancer progression and metastasis in mice treated with hMSC corresponds mainly to increased systemic Th2 cytokines, and enhanced percentage of CD4+Foxp3+T cells.
Faculty:
Универзитет у Крагујевцу, Факултет медицинских наука
Date:
14-10-2013
Keywords:
hMSC / STATS3