Razvoj modela upravljanja inovacijama za unapređenje poslovne izvrsnosti malih i srednjih preduzeća
Development of innovation management model for improving business excellence of small and medium enterprises
Author
Nedić, Vladimir M.
Mentor
Erić, Milan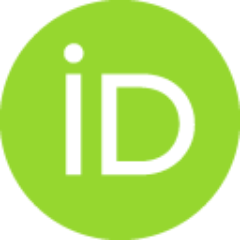 Committee members
Arsovski, Slavko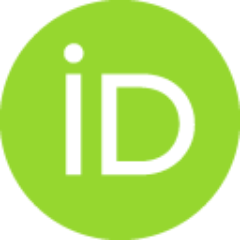 Stefanović, Miladin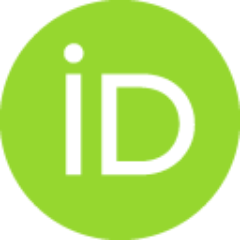 Vujović, Aleksandar
Čukić, Rajko

Abstract
Globalizacija svetske ekonomije, kao i stepen njene kompleksnosti, dovela je do toga da je znanje postalo glavni resurs, kako nacija tako i pojedinih ekonomskih subjekata. U skladu sa tim, inovativnost je postala ključni uslov kako globalne tako i lokalne konkurentnosti organizacije. Postavljanjem znanja kao centralnog resursa, svetska ekonomija se ubrzano transformiše u ekonomiju znanja i inovacija. Primarni problem preduzeća nije nedostatak ideja, već nedostatak strateškog pristupa podsticanju inovativnih ideja, sposobnosti da se oceni vrednost potencijalne inovacije, a takođe je neophodno da se inovacija na sistematski način pravovremeno implementira uz potpunu realizaciju procenjene vrednosti. Navedene probleme moguće je rešiti kroz proces upravljanja inovacijama uz podršku odgovarajućih informatičko-tehnoloških rešenja. Naučni cilj doktorske disertacije je razvoj originalne metodologije, kao i praktičnog softverskog rešenja u procesu upravljanja inovacijama kao uslova
...
za povećanje poslovne izvrsnosti malih i srednjih preduzeća (u daljem tekstu MSP). Težište metodologije predstavlja aktiviranje potencijala dokumentacije sistema menadžmenta kao katalizatora u procesu modeliranja i primene kako inovacionih procesa, tako i novih poslovnih paradigmi. Ciljna grupa istraživanja su proizvodna MSP, koja čine veoma značajan segment srpske privrede i, kao takva, trebalo bi da budu pokretačka snaga ekonomskog razvoja. U istraživanju su korišćena iskustva stečena pri implementaciji originalno razvijenih softverskih rešenja kako u oblasti upravljanja dokumentacijom, tako i u oblasti inoviranja poslovnih procesa u četiri organizacije iz oblasti prehrambene industrije (četiri studije slučaja). Rezultati sprovedenih istraživanja prikazani su kroz autorski razvijene programe za statističku obradu podataka i za procenu dostignute poslovne izvrsnosti (bazirane na EFQM 2013 metodologiji). Na taj način, pokazana je praktična primena razvijene metodologije, kao i njen uticaj na promenu inovacionog potencijala i poslovne izvrsnosti MSP.
The globalization of the world economy, together with its complexity, has made knowledge the main resource of nations as well as individual economic entities. Innovation has, consequently, become a key requirement for both global and local competitiveness of an organization. With knowledge as a central resource, the world economy is being rapidly transformed into knowledge and innovation economy. The primary problem of an enterprise is not the lack of ideas but the lack of strategic approaches to implementing innovative ideas and the ability to assess the potential value of an innovation. Furthermore, it is necessary that innovation should be implemented in a systematic and timely manner so that its estimated value should be fully realized. The afore mentioned problems can be solved by means of innovation management accompanied by appropriate information technology solutions. The scientific objective of this dissertation is to develop innovative methodology as well as pract
...
ical software solutions in the process of innovation management to increase business excellence of small and medium-sized enterprises (SMEs). The methodology focuses on the activation of documentation management system potential as a catalyst in the process of modeling and application of process innovation and new business paradigms. The target group of the research are manufacturing SMEs, which make up a significant segment of Serbian economy and should be the driving force of economic development. The researchers used the experience gained in the implementation of the originally developed software solutions in the fields of document management and business process innovation in four food processing enterprises (four case studies). Research results are presented by means of author-developed programs for statistical data processing and business excellence assessment (based on the EFQM 2013 methodology). In this way, the practical application of the developed methodology is demonstrated together with its impact on the SMEs' innovation potential and their business excellence.
Faculty:
Универзитет у Крагујевцу, Факултет инжењерских наука
Date:
02-07-2015
Projects:
Keywords:
menadžment sistema / management system / quality / innovation / document management / event-based management. / kvalitet / inovativnost / upravljanje dokumentacijom / upravljanje vođeno događajima