Metodologija za određivanje kogeneracionog potrncija toplana
Author
Končalović, Davor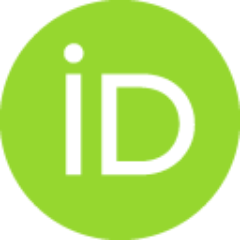 Mentor
Babić, Milun
Committee members
Gordić, Dušan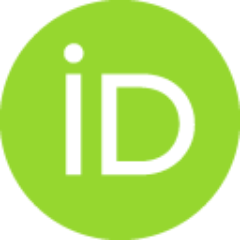 Komatina, Mirko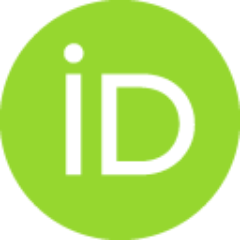 Jovičić, Nebojša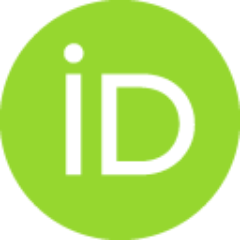 Šušteršič, Vanja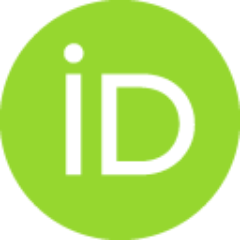 Abstract
Predmet ove disertacije je definisanje optimalnog kogeneracionog potencijala toplana tj. malih i srednjih kogeneracionih postrojenja integrisanih u sistem daljinskog grejanja. Pod optimalnim izborom i dimenzionisanjem se podrazumeva stvaranje uslova za donošenje ispravne odluke u odabiru kogeneracione tehnologije, a potom i pravilno dimenzionisanje kogeneracione jedinice (ili jedinica), tako da se:  njen instalirani električni kapacitet, u meri u kojoj je to moguće, iskoristi za proizvodnju električne energije,  postojeći potrošači toplotne energije efektno iskoriste za odvođenje toplote sa pomenute jedinice,  radom postrojenja ostvaruje profit kojim je moguće otplatiti investiciju u, za rukovodstvo toplane, prihvatljivom periodu. Investiranje u procesne izmene kogeneracionog postrojenja je složen zadatak koji podrazumeva detaljne tehno-ekonomske analize postrojenja. Takve analize se moraju oslanjati na savremene softverske alate vrednovanja svakog mogućeg investicionog
...
koraka i biti zasnovane na proverenim tehničkim, ekonomskim, ekološkim i drugim kriterijuma. Nadalje, analiza treba da omogući brzo donošenje odluka koje zadovoljavaju postavljene projektne uslove i investiciona ograničenja, uz posebno favorizovanje ekonomskih zahteva (period otplate, dozvoljena visina investicija...). Da bi, uopšte, bilo moguće ovakvo sagledavanje, tj. da bi se omogućio dobar uvid u korelacije između različitih tehničkih i ekonomskih parametara bitnih za postrojenje, u ovoj doktorskoj disertacije je razvijen odgovarajući softver, zasnovan na mešovito celobrojno nelinearnom programiranju, tj. na tzv. MINLP programiranju (eng. Mixed Integer Nonlinear Programming), koji je podrobno testiran i proveren na primeru iz prakse. Sprovedena testiranja su pokazala da se provera kvaliteta svake varijante procesnog unapređenja postrojenja može relativno lako, brzo i pouzdano izvršiti primenom predloženog MINLP softvera i na kraju doći do optimalnog rešenja koje je, sa investicionog stanovišta, najpovoljnije. Prikazani softver do rešenja dolazi odabirom između velikog broja konfiguracija sistema koje se međusobno razlikuju po snazi, broj i tipu pogonskih mašina kao i po načinu na koji su te mašine uključene u postrojenje. Kreirani matematički model odlikuje razumno lako prilagođavanje različitim sistemima daljinskog grejanja, kako po veličini tako i po konfiguraciji. Takođe, zavisno od kriterijuma koji je aktuelan u datom trenutku (npr. minimizacija perioda otplate ili maksimizacija godišnjeg prihoda), moguće je efektivno uticati na promenu rezultata optimizacije.
Topic of this thesis is assessment of the optimal production potential of combined heat and power facilities installed as a part of district heating company capacities. Connotation of "optimal potential" stated above relates to creating conditions for proper sizing of power producing unit(s) so that:  Installed capacity of power producing unit is, as much as possible, exploited for electricity production;  Existing users of heat (hot water or process steam) are effectively used for cooling of installed unit(s);  Profit generated is high enough to return investment in period of time acceptable by the management. Introducing CHP technology to an existing district heating company is complex task and assumes detailed techno-economic analysis. Such analyzes often rely on modern software tools which should be used to evaluate each potential modification and its interaction with system, while taking into account technical, economic, environmental and other criteria. Beside, software sh
...
ould be able to help in decision making procedure while meeting process and investment restrictions and particularly favoring economic requirements (payback period, maximal amount of investments allowable etc.). Optimal solution should be looked for among many possible configurations of the CHP system which differs in number, type and installed capacity of power producing units considered. To make mentioned considerations possible i.e. to make conditions for good insight in relationships among different technical and economical parameters important for the plant, in this doctoral thesis appropriate software based on mixed integer nonlinear programming (MINLP) is introduced. Software is thoroughly tested and verified on the practical example (case study) and results of these tests are also given. Conducted testing of proposed software have shown that the search for optimal solution between many possibilities for process improvement can be done relatively simply and quickly while getting reliable results. Proposed software is characterized by its ability to adapt to different district heating systems, both in size and configuration. Also, depending on the criteria that are present at a given time (e.g., minimization of the payback period or maximization of annual income due to process changes implemented) it is possible to effectively influence on the results of optimization.
Faculty:
Универзитет у Крагујевцу, Факултет инжењерских наука
Date:
06-03-2015
Projects:
Keywords:
697