Modeliranje buke nastale od drumskog saobraćaja na osnovu strukture voznog parka i parametara saobraćajnog toka
Modeling traffic noise caused by road traffic based on traffic fleet structure and traffic flow parameters
Author
Babić, Saša Z.
Mentor
Lukić, Jovanka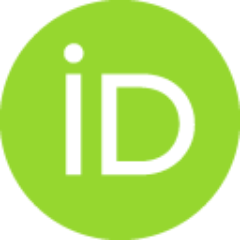 Committee members
Radonjić, Dragoljub
Pešić, Radivoje
Todorović, Petar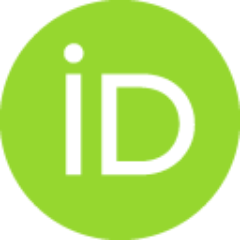 Petković, Snežana

Abstract
Ubrzan razvoj ljudskog društva je pored mnogih prednosti doneo i odgovarajuće nedostatke. Jedan od problema jeste i preterano zagađenje životne sredine. Pored zagađenja vazduha, vode, zemljišta u novije vreme se pojavljuje i zagađenje bukom. Jedan od glavnih uzročnika zagađenja bukom jeste upravo ubrzan razvoj saobraćaja, i to posebno drumskog saobraćaja. Smanjenje saobraćaja nesumnjivo vodi smanjenju svih ovih problema, posebno problema buke, ali drumski saobraćaj je od vitalnog značaja za razvoj kako lokalne tako i nacionalne ekonomije, tako da rešavanje problema u ovom pravcu nema pre svega ekonomskog opravdanja. Sa druge strane prisutna je činjenica da se na problem buke ne gleda kao na probleme zagađenja vazduha ili vode. Razloge ovoga treba tražiti pre svega u postupcima i načinima merenja buke usled čega ovakva istraživanja znaju da budu prilično skupa i dugotrajna, ali i u nedovoljno razvijenoj svesti prema ovom problemu. Postojanje odgovarajućeg modela za predikciju buke i
...
njegova primena bi ove probleme na neki način ublažila što je i bio osnovni razlog bavljenja ovakvim jednim istraživanjem. U cilju rešavanja dela ovog problema razvijen je metodološki pristup i model za predikciju buke baziran pre svega na analizi literature kroz pregled dosadašnjih istraživanja u ovoj oblasti, zakonskih okvira u Srbiji, istraživanjima na terenu i analizi tako dobijenih podataka. Model je tako koncipiran da zahteva realne saobraćajne parametre, i to one na koje je moguće upravljački uticati u realnom vremenu kako bi se mogao sagledati uticaj takvih veličina na nivo generisane buke. Sam model kao izlazni rezultat definiše nivo ekvivalentne buke neprekinutog saobraćajnog toka neposredno u zoni saobraćajnice. Na ovaj način se postiže da se simulacijom i promenom određenih veličina saobraćajnog toka kao izlazni rezultata dobije vrednosti ekvivalentnog nivoa buke u zoni saobraćajnice. Odrađeno je istraživanje i merenje određenih ulaznih veličina u model sa jedne strane ali i merenje buke saobraćajnog toka sa druge strane u cilju kalibracije rezultata modela. Validacija rezultata samog modela je urađena u dve faze – i to ulaznih vrednosti modela kao prva faza validacije, i izlaznih rezultata modela kao druga faza validacije sa merenim vrednostima, pri čemu je utvrđeno dobro slaganje merenih i simuliranih vrednosti predloženog modela. Verifikacija tako dobijenih rezultata je urađena kroz uporednu analizu sa drugim sličnim modelima kako bi se procenila prednost predloženog modela u odnosu na druge poznate modele. Na osnovu svega je zaključeno da predloženi model može biti iskorišćen za predikciju buke nastalu od strane drumskog saobraćaja u realnim uslovima sa dovoljnom pouzdanošću. Takođe je pokazano kakav je doprinos pojedinih parametara saobraćajnog toka na nivo emitovane buke, čime se stiče mogućnost da se delovanjem na te parametre direktno utiče na nivo ekvivalentne buke. Na ovakav način se omogućava jedan drugačiji pristup u donošenju određenih upravljačkih odluka koje se tiču saobraćajnog toka jer se postiže i mogućnost analiziranja saobraćajne buke bez potreba merenja na terenu, kao i sagledavanje novoprojektovanih stanja. Ono što je sasvim jasno jeste da za sada ne postoji model za predikciju buke koji važi na globalnom nivou i da modeli za predikciju buke moraju biti razvijani za pojedine zemlje, regione i lokalitete jer svaki od njih odslikava određene karakteristike, tako da kada se te karakteristike promene menjaju se i rezultati modela.
In addition to many benefits the rapid development of human society has brought corresponding disadvantages as well. One of the problems is the excessive pollution of the environment. Apart from air pollution, water pollution, and soil pollution, noise pollution has appeared recently. One of the main causes of noise pollution is the rapid development of transport, especially road transport. Reducing traffic undoubtedly leads to the reduction of all these problems, especially the noise issues, but road transport is vital for the development of both local and national economies, so solving the problems in this direction has primarily no economic justification. On the other hand the fact is that the noise problem is not considered as the problems of air and water pollution. The reasons for this could be found in the procedures and methods of noise measurement which is why this type of research tends to be quite expensive and time consuming, but also in the underdeveloped awareness of this
...
problem. The existence of appropriate model for the prediction of noise and its application can mitigate these problems in a way, which is the main reason for doing this sort of research. In order to solve a part of this problem, the methodological approach and model is developed to predict noise and it is based primarily on an analysis of the literature through the review of previous research in this area, the legal framework in Serbia, field research and analysis of the obtained data. The model is designed to require real traffic parameters, i.e. the parameters that can be controled in real-time so that the influence of these values on the level of generated noise could be considered. The model output defines the level of equivalent noise of the continuous traffic flow in the immediate area of the road. Thus the simulation and change of certain values of traffic flow provide the values of equivalent level of noise in the road area as the output results. The research and measurement of certain input values in the model are done, and on the other hand traffic flow noise is measured in order to calibrate the model results. Validation of the results of the model is done in two stages - validation of the model input values as the first stage, and validation of model output results as the second stage of validation with measured values, and there is good agreement between measured and simulated values of the proposed model. Verification of the obtained results is done through a comparative analysis with other similar models in order to evaluate the advantage of the proposed model compared to other well-known models. Based on the above it is concluded that the proposed model can be used to predict the noise caused by road traffic in real conditions with sufficient reliability. The contribution of some traffic flow parameters on the level of noise emission is shown, which makes it possible to directly affect the level of equivalent noise by affecting those parameters. The thesis, therefore, provides a different approach in making certain management decisions related to traffic flow because the traffic noise can be analyzed without any field measurements and the newly designed states can be considered as well. What is completely obvious is that currently there is no model for predicting noise which can be globally applied and that the models for the prediction of noise have to be developed for individual countries, regions and localities, as each of them reflects certain characteristics, so when these characteristics change the results of the model change, too.
Faculty:
Универзитет у Крагујевцу, Факултет инжењерских наука
Date:
2013
Keywords:
predikcija saobraćajne buke / ekvivalentni nivo buke / parametri saobraćajnog toka / modeliranje