Ispitivanje kinetike i mehanizma supstitucionih reakcija mononuklearnih i dinuklearnih kompleksa platine(II)
Author
Selimović, Enisa
Mentor
Bugarčić, Živadin D.
Committee members
Đuran, Miloš I.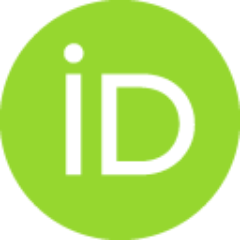 Petrović, Biljana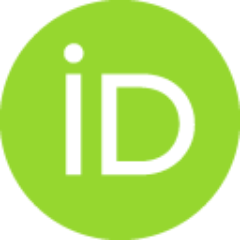 Petković, Mirjana

Abstract
Kompleksi platine, koji se kao antitumorski agensi već duže vreme koriste u medicini, jesu cisplatina, karboplatina i oksaliplatina. Za antitumorsko dejstvo kompleksa platine odgovorne su interakcije kompleksa sa DNK molekulima. Tačan mehanizam kojim kompleksi platine ispoljavaju svoju antitumorsku aktivnost nije potpuno jasan. Smatra se da je to nastajanje bifunkcionalnog proizvoda u interakciji sa molekulom DNK. Postoji znatan broj drugih biomolekula (mali molekuli, enzimi i drugi proteini) koji mogu da reaguju sa pomenutim kompleksima platine. Pojava sporednih efekata prilikom terapije, kao što su nefrotoksičnost, gastrotoksičnost, ototoksičnost, kardiotoksičnost i neurotoksičnost, dovode se u vezu sa interakcijom između kompleksa platine i biomolekula koji sadrže atom sumpora. Upravo zbog mnogobrojnih sporednih efekata i rezistentnosti, ograničena je upotreba antitumorskih kompleksa platine u medicini. Poslednjih decenija sintetisan je znatan broj novih kompleksa, koji
...
su strukturno slični cisplatini (klasični kompleksi platine) i kompleksa koji strukturno nisu slični cisplatini (neklasični kompleksi platine), a sve u cilju pronalaženja kompleksa koji će u odnosu na cisplatinu pokazivati manju toksičnost i rezistentnost, a veću efikasnost i rastvorljivist u vodi. Naročito je značajna sinteza neklasičnih platinskih kompleksa, kao što su kompleksi Pt(IV) koji se mogu oralno upotrebljavati, zatim sterno zaštićeni kompleksi Pt(II), polinuklearni kompleksi Pt(II), kao i kompleksi platine koji sadrže sumpor. Interakcije mononuklearnih i dinuklearnih kompleksa Pt(II) sa različitim S-donorskim i N-donorskim ligandima vrlo su značajne sa biološke i medicinske tačke gledišta. U pokušaju da definišemo odnos između strukture i funkcije nove grupe citotoksičnih i potencijalno antitumorskih jedinjenja, u okviru ove doktorske disertacije, proučavane su supstitucione reakcije mononuklearnih i dinuklearnih kompleksa Pt(II) sa različitim S-donorskim i N-donorskim biomolekulima.
Platinum complexes, cisplatin, carboplatin and oxaliplatin, like anti-tumor agents, have long been used in medicine. For the antitumor activity of platinum complexes the interactions between complexes and DNA are responsible. The exact mechanism of the way how the platinum complexes exert their antitumor activity is not completely clear, it is considered that the formation of bifunctional product with DNA is responsible for the anti-tumor activity. There are a number of other biomolecules (small molecules, proteins and enzymes) that can react with platinum complexes. The occurrence of side effects during the treatment, such as nephrotoxicity, gastrotoxicity, ototoxicity, cardiotoxicity and neurotoxicity, is also associated with the interactions between platinum complexes and biomolecules containing a sulfur atom. Because of many side effects and resistance, the use of anti-tumor Pt(II) compounds in medicine is limited. In recent decades a significant number of new complexes,
...
which are structurally similar to cisplatin (classic platinum complexes) and complexes that are not structurally similar to cisplatin (nonclassical platinum complexes) are synthesized with the aim of finding a complex that will exhibit lower toxicity and resistance, higher efficiency and solubility in water compared to cisplatin. Of particular significance is synthesis of the nonclassical platinum complexes, such as Pt(IV) complexes which can be used orally, then, the more sterically protected Pt(II) complexes, polinuclear Pt(II) complexes and platinum complexes that contain sulfur. Interaction of mononuclear and dinuclear Pt(II) complexes with various S-donor and N-donor ligands are very significant from the biological and medical point of view. In an attempt to define the relationship between structure and function of a new group of cytotoxic and potentially anticancer compounds, this doctoral thesis presents a study of the substitution reactions of mononuclear and dinuclear Pt(II) complexes with various S-donor and N-donor bio-molecules.
Faculty:
Универзитет у Крагујевцу, Природно-математички факултет
Date:
12-06-2015
Projects:
Keywords:
Neorganska hemija