Kinetika i mehanizam fenilselenoeterifikacije (Z)- i (E)-heks-4-en-1-ola
Author
Divac, Vera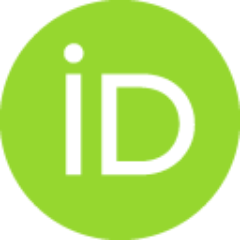 Mentor
Bugarčić, Zorica
Committee members
Vukićević, Rastko
Pavlović, Vladimir
Petrović, Biljana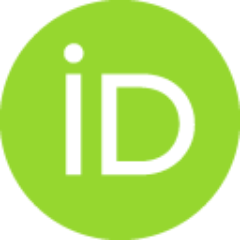 Abstract
U okviru ove disertacije izvršena su detaljna ispitivanja kinetike i mehanizma intramolekulskih ciklizacija (Z)- i (E)-heks-4-en-1-ola sa fenilselenilhalogenidima (PhSeCl i PhSeBr) u prisustvu i odsustvu nekih Luisovih kiselina (SnCl2, CoCl2, AlCl3, CdCl2) i Luisovih baza (trietilamin, 2,2'-bipiridin, piridin, hinolin). Reakcije ciklizacije ovih supstrata izvođene su na sobnoj temperaturi u metilen hloridu kao rastvaraču pri čemu su dobijeni umereni prinosi cikličnih etara uz pojavu adicionih proizvoda. Dodatkom Luisovih kiselina i baza kao aditiva u katalitičkim i ekvimolarnim količinama primećeno je da je reakcija ciklizacije supstrata favorizovana u prisustvu aditiva dajući gotovo kvantitativne prinose cikličnih etara, dok se prinosi adicionih proizvoda kreću ispod 1% u većini slučajeva. Pored uticaja na prinos cikličnih etara, prisustvo aditiva utiče i na stereoselektivnost ovih reakcija. Ciklizacijom (Z)-heksenola sa svim Luisovim bazama dominantno se dobija tetrahidrofuransk
...
i eritro-izomer, dok se u prisustvu Luisovih kiselina kao jedini proizvod dobija treo-izomer. Ciklizacijom (E)- heksenola sa Luisovim bazama u višku se dobija tetrahidropiranski cis- izomer, a korišćenjem pomeutih Luisovih kiselina dobija se trans-izomer u gotovo kvantitativnim prinosima. Iz ovih rezultata može se zaključiti da pravilnim odabirom supstrata ((Z)- ili (E)-heksenola) i aditiva (Luisova kiselina ili baza) reakcijom fenilselenoeterifikacije možemo ciljano dobiti željeni stereoizomer u skoro kvantitativnim prinosima, što ove reakcije čini gotovo stereospecifičnim, sa izuzetkom sinteze tetrahidropiranskog cis-izomera koji se javlja u višku 85:15 u odnosu na trans-izomer. Najbolje rezultate po pitanju selektivnosti i prinosa pokazali su SnCl2 i Et3N kao aditivi.
In this thesis the detailed study of kinetic and mechanism of intramolecular cyclization of (Z)- and (Е)-hex-4-en-1-ols with phenylselenyl halides (PhSeCl and PhSeBr) in the presence and absence of some Lewis acids (SnCl2, CoCl2, AlCl3, CdCl2) and some Lewis bases (triethylamine, 2,2'-bipyridine, pyridine, quinoline) are done. Cyclization reactions of these substrates were performed at room temperature in methylene chloride as a solvent, where the moderate yields of cyclic ether products were obtained with the occurrence of products of addition. With the addition of Lewis acids and bases as additives, in the catalytic and the equimolar amount, it is noticed that the cyclization reaction of the substrates is favored in the presence of the additives giving the quantitative yields of cyclic ethers, while the yields of products of addition are below 1% in most cases. Besides the impact on yields of cyclic ethers, the presence of additives also influences the stereoselectivity of these
...
reactions. By the cyclization of the (Z)- hexenol in the presence of all Lewis bases, the tetrahydrofuran type of erythroisomer is dominantly formed, while in the presence of Lewis acids the threoisomer is obtained as unique product. By the cyclization of (E)-hexenol in the presence of Lewis bases, the tetrahydropyran type of cis-isomer is gained in exces, while by the usage of mentioned Lewis acids the trans-isomer is formed in almost quantitative yields. From these results it can be concluded that the proper selection of substrate ((Z)- or (Е)-hexenol) and additive (Lewis acid or base) by the reaction of phenylselenoetherification we can get the desired stereoisomer in almost quantitative yields, which these reactions makes almost stereospecific, with the exception of synthesis of the THP-type of cis-isomer which is formed in exces with ratio 85:15 in regard to trans-isomer. The best results in terms of stereoselectivity and yields gave SnCl2 and Et3N as additives.
Faculty:
Универзитет у Крагујевцу, Природно-математички факултет
Date:
24-09-2013
Projects: