Hemijski sastav i antimikrobna aktivnost nekih sekundarnih metabolita biljaka Centaurea pannonica (Heuffel) Simonkai (Asteraceae) i Origanum scabrum Boiss. & Heldr. (Lamiaceae)
Secondary metabolites from the aerial parts of Centaurea pannonica (Heuffel) Simonkai (Asteraceae) and Origanum scabrum Boiss. & Heldr. (Lamiaceae) and their antimicrobial activities
Author
Milošević-Ifantis, Tanja S.
Mentor
Skaltsa, Helen
Committee members
Solujić, Slavica
Čomić, Ljiljan
Vrvić, Miroslav M.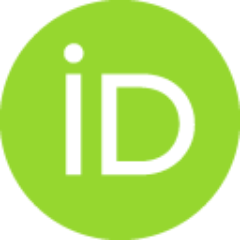 Vajs, Vlatka

Abstract
Predmet doktorske disertacije je izolovanje i identifikacija sekundarnih metabolita iz ekstrakata nadzemnih delova biljaka Centaurea pannonica (Heuffel) Simonkai (Asteraceae) i Origanum scabrum Boiss. & Heldr. (Lamiacea), kao i ispitivanje obima njihove antimikrobne aktivnosti i hemotaksonomski značaj. Takođe, predmet ispitivanja je hemijski sastav etarskog ulja Centaurea pannonica i antimikrobna aktivnost. Primenom hromatografskih metoda izolovanja jedinjenja i spektroskopskih metoda identifikacije struktura, iz nepolarnog ekstrakta biljke Centaurea pannonica sa područja Srbije, izolovano je i identifikovano 25 jedinjenja: 14 seskviterpenskih laktona, 7 flavonoida, 3 lignana i 1 fenilpropanoid glukozid. Navedena jedinjenja po prvi put su izolovana iz navedene biljke dok su germakranolid 2α-hidroksi 8- dehidroksi-15-Ο-metakrilat salonitenolid i gvajanolidi: 2α,8α-dihidroksi dehidrokostunolid lakton i panonin novi prirodni proizvodi, prvi put izolovani iz prirodnog resursa. Ispitivanjem
...
esencijalnog ulja navedene biljke, identifikovano je ukupno 45 jedinjenja, što je 82,2% ukupnog sastava esencijanog ulja. Kvantitativno najzastupljenije grupe jedinjenja čine višemasne kiseline sa 43,7% i kiseonični derivati seskviterpena 18,7%.
In the present thesis, the secondary metabolites of two different plant species, namely Centaurea pannonica (Heuffel) Simonkai (Asteraceae) growing wild in Serbia and Origanum scabrum Boiss. & Heldr. (Lamiaceae) growing wild in Greece, were isolated and identified. Moreover, the antimicrobial activities of the total plant extracts and the isolates were evaluated. In addition, the chemical composition and the antimicrobial activity of the essential oil of C. pannonica were investigated. The chemical composition of the plant extracts was investigated by means of standard chromatographic (VLC, MPLC, HPLC, CC, TLC) and spectroscopic methods (UV, IR, HREIMS and 1D & 2D NMR). The lipophilic extract of C. pannonica afforded twenty-five compounds including fourteen sesquiterpene lactones, seven flavonoids, three lignans and one phenylpropanoid glycoside. All compounds were isolated for the first time from C. pannonica. Among them, one germacranolide, 2α-hydroxy, 8-dehydroxy 15-Ο-methacrylate s
...
alonitenolide and two guaianolides, i.e. 2α, 8α-dihydroxy-dehydrocostus lactone and pannonin are new natural products. Forty-five compounds were identified, representing 82.2% of the total C. pannonica essential oil. Unsaturated and aliphatic acids (43.7%) and oxygenated sesquiterpenes (18.7%) are the major groups of components.
Faculty:
Универзитет у Крагујевцу, Природно-математички факултет
Date:
2013
Projects:
Keywords:
Centaurea pannonica / Origanum scabrum / Origanum scabrum / seskviterpenski laktoni