Larve familije Chironomidae (Diptera, Insecta) sliva Južne Morave i njihova primena u proceni ekološkog statusa tekućih vodenih ekosistema
Larvae of Chironomidae family (Diptera, Insecta) in Southern Morava river basin and their application in assessing the ecological status of lotic systems
Author
Milošević, Đurađ
Mentor
Simić, Vladica
Committee members
Paunović, Momir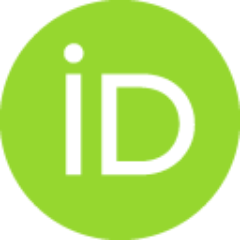 Čerba, Dubravka

Abstract
Hironomide (Chironomidae, Diptera), kao široko rasprostranjena i raznovrsna grupa akvatičnih beskičmenjaka, poseduju veliki potencijal u proceni stanja ekološkog statusa akvatičnih ekosistema. Zbog kontradiktornih rezultata o korisnosti ove grupe u metodama bioprocene, većina rutinskih monitoring programa ne uključuje larve familije Chironomidae. Ovakvo stanje upućuje na neophodnost poznavanja prostorne i vremenske distribucije zajednice hironomida. Ciljevi ovog istraživanja bili su: analiza strukture i dinamike zajednice hironomida i definisanje modela njihove povezanosti sa abiotičkim parametrima, testiranje potencijalnih strukturnih osobina zajednice i potencijalnih indikatorskih taksona u proceni ekološkog statusa akvatičnih ekosistema i, konačno, određivanje najnižeg taksonomskog nivoa, dovoljnog za primenu ove grupe u metodama bioprocene. Kako bi se predstavila multidimenzionalna struktura zajednice hironomida i odredila veza sa parametrima sredine, korišćena je multivarijantna m
...
etoda veštačkih neuromreža (samoorganizujuće mape, engl. Self organizing map - SOM). Sposobnost modelovanja nelinearnih veza, manja osetljivost na uticaj ekstremnih vrednosti i uspešno procesuiranje i vizualizacija velikog broja parametara i replika, čini ovu metodu odgovarajućom za analizu stukture zajednice hironomida kroz prostorne i vremenske gradijente. Za predstavljanje zajednice familije hironomida korišćen je indeks prosečne taksonomske različitost (delta+ (Δ+)), čija je glavna prednost potpuna nezavisnost od metoda i učestalosti uzorkovanja, što omogućava primenu ove metode u poređenju studija bez podataka o tempu i načinu uzorkovanju i tipu staništa.
The widely distributed family of the Chironomidae presents the most diverse group of macroinvertebrate fauna and they are the prime candidate for the ecological status assessment of the lotic ecosystems. Due to the contradictory results in previous studies regarding comprehensiveness of the group in bioassessment, it has been a commonplace to exclude chironomids from the monitoring programs. This further stresses the need for more studies concerning spatio-temporal pattern of the Chironomidae community. The aim of the study was to analyze spatial and temporal variation in the chironomid community, to investigate the importance of variations in environmental factors and their influence on the community pattern, and to test the strength of potential community metrics and indicator taxa in assessing the ecological status of lotic systems. Finally, we wanted to determine the sufficient taxonomical level of the chironomid community, which could provide reliable information for the bioassess
...
ment. To present multidimensional structure of chironomid community and to pattern it with environmental factors we used Kohonen unsupervised artificial neural networks (Self organizing map – SOM). The ability to treat nonlinear relationships, less sensitivity to outliers, successful processing, and visualization of large data sets, make this method suitable for the community structure analysis. To describe the chironomid community, the average taxonomic distinctness (delta+) was used. Its main advantage is that it is largely independent of sampling effort with the implication that it can be directly compared across studies with unknown or different sampling efforts.
Faculty:
Универзитет у Крагујевцу, Природно-математички факултет
Date:
22-11-2013
Projects:
Keywords:
larve familije Chironomidae / lotički sistemi / veštačke neuromreže / bioindikacije / taksonomska rezolucija